3 bedroom suites in Las Vegas
Las Vegas is the ultimate technicolor playground. Whether you're going for the casinos, the entertainment, or some of the best people watching in the world, you will have the time of your life. A crucial part of your Vegas experience is booking the accommodation that's right for you. When you start looking for Las Vegas suites for 10, you're probably looking for a little bit of everything. No matter the size of your party, it's nice to have a combination of resort-style perks and home comforts. You'll often get an in-unit washer/dryer as well. This means that you can hang out with your friends and loved ones in your own space, prepare a few meals to save on food costs, and pack a bit lighter knowing that you can do a quick load of laundry. You'll also get all kinds of resort amenities and services, including concierge check-in, daily housekeeping, gourmet on-site restaurants, indulgent spas, fun pools and waterslides, and more.
There are 16 three bedroom suites in Las Vegas. The hotel that has the most 3 bedroom suites is Caesars Palace. You can fit up to 10 guests at hotels with an average star rating of 4.59.
Three bedroom suites for up to 10 people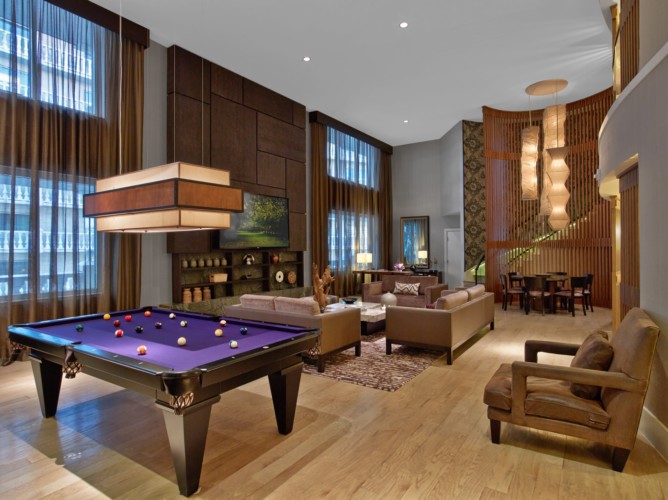 Nobu Penthouse + King Room + Double Queens Room
Nobu Hotel at Caesars Palace
4 beds
Starting At: $2,969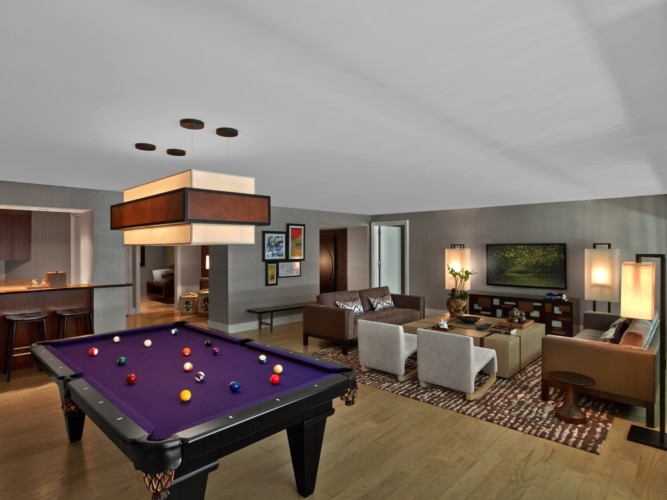 Sake Suite + Luxury Queens + Luxury King
Nobu Hotel at Caesars Palace
4 beds
Starting At: $1,169
Three bedroom suites for up to 8 people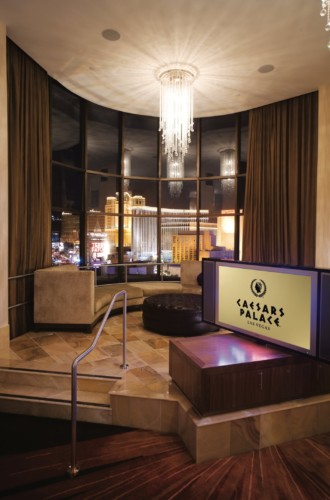 Forum Tower Duplex Suite + 2 Queens
Caesars Palace
4 beds
Starting At: $1,015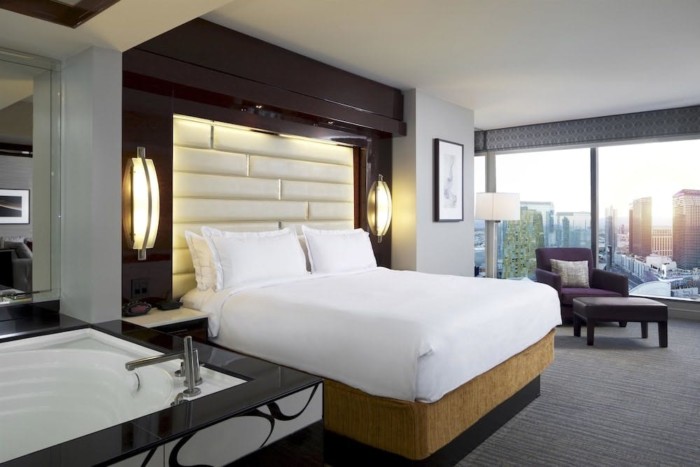 3 Bedroom 3 King Suite with Sofabed (2 options)
Elara by Hilton Grand Vacations
3 beds
Starting At: $829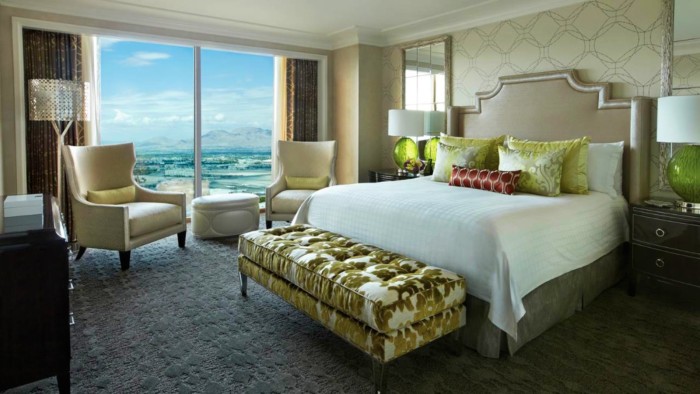 One-Bedroom Suite King + Deluxe King + Deluxe Doubles
Four Seasons Hotel Las Vegas
4 beds
Starting At: $1,145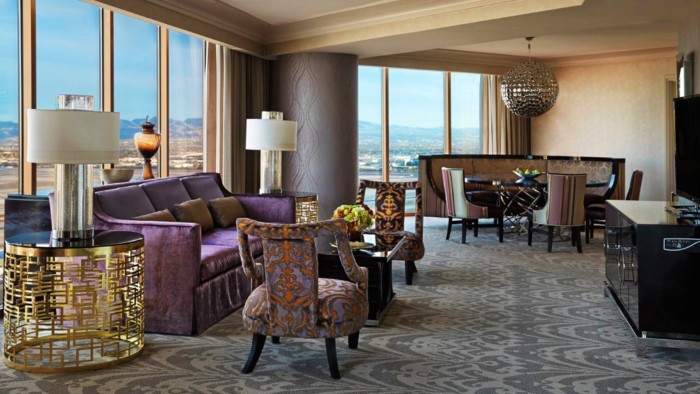 Sunrise Sunset Suite + Strip View King + Strip View Doubles
Four Seasons Hotel Las Vegas
4 beds
Starting At: $1,590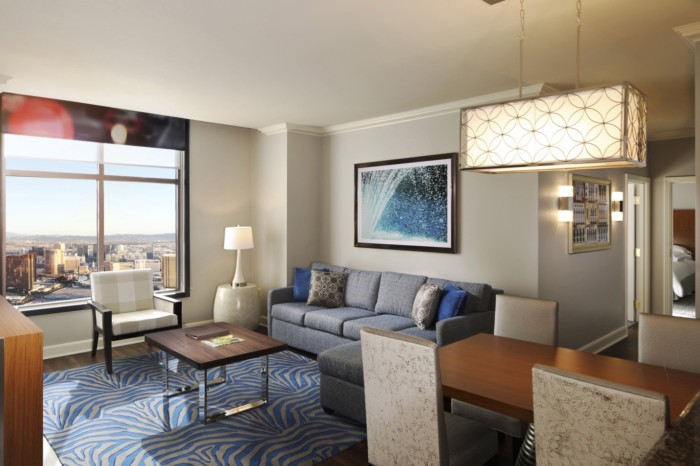 3 Bedroom 3 King Premier Suite
Hilton Grand Vacations on the Las Vegas Strip
3 beds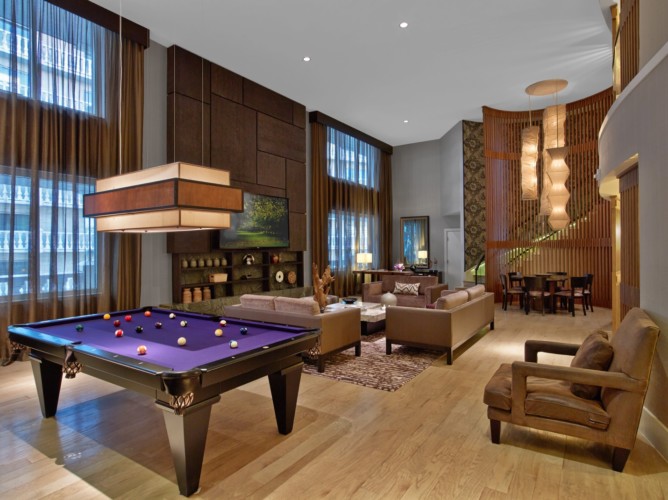 Nobu Penthouse + 2 Nobu Luxury Kings
Nobu Hotel at Caesars Palace
3 beds
Starting At: $3,000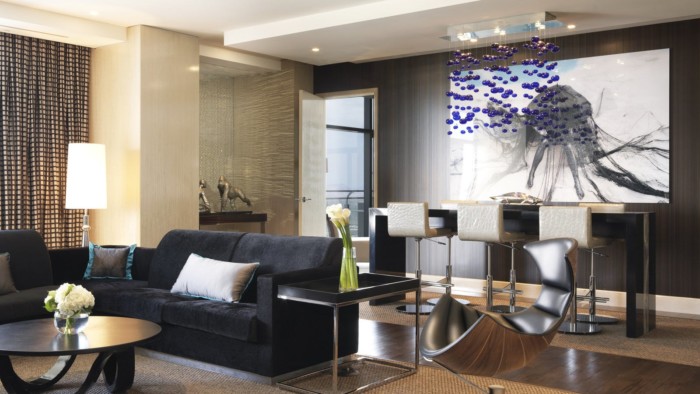 Three Bedroom Chelsea Penthouse
The Cosmopolitan of Las Vegas
3 beds
Three bedroom suites for up to 7 people

Real World Suite
Palms Place Hotel and Spa at the Palms Las Vegas
6 beds
Three bedroom suites for up to 6 people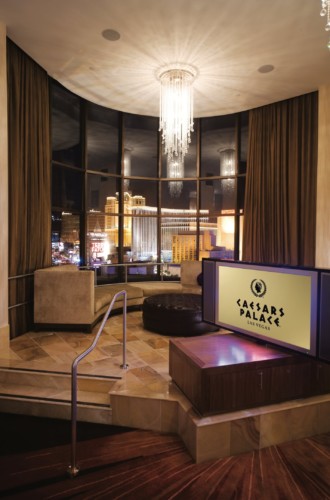 Forum Tower Duplex Suite + 1 King Guestroom
Caesars Palace
3 beds
Starting At: $1,009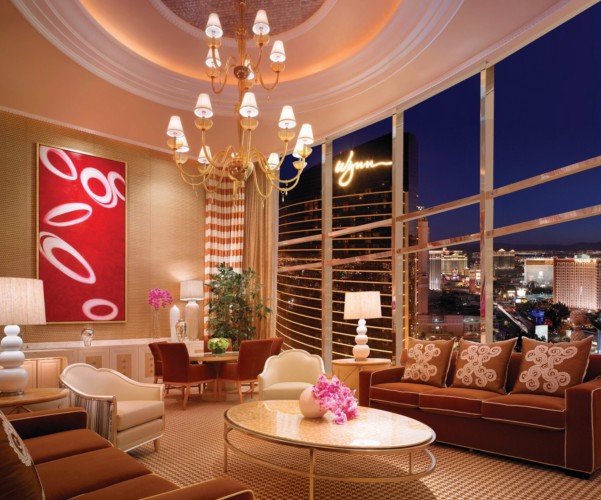 Encore Duplex
Encore at Wynn Las Vegas
3 beds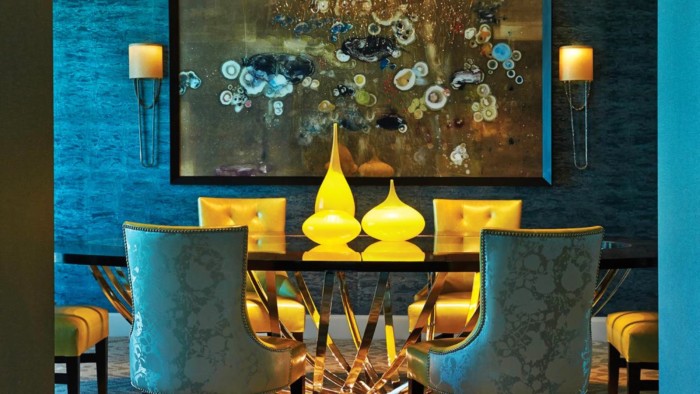 Presidential Strip-View Suite + 2 Superior Kings
Four Seasons Hotel Las Vegas
3 beds
Starting At: $2,440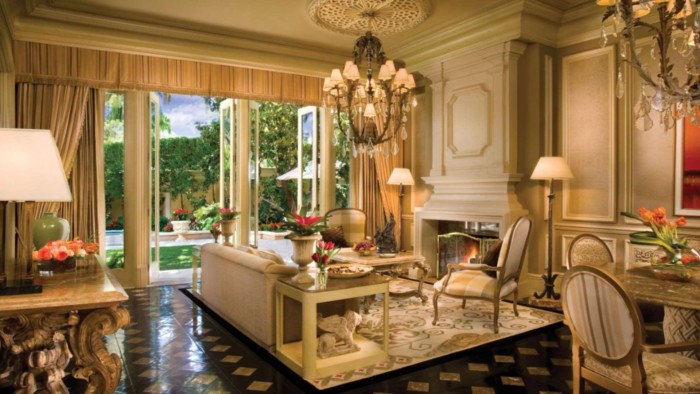 Three Bedroom Villa
Mirage Resort & Casino
3 beds
Starting At: $3,650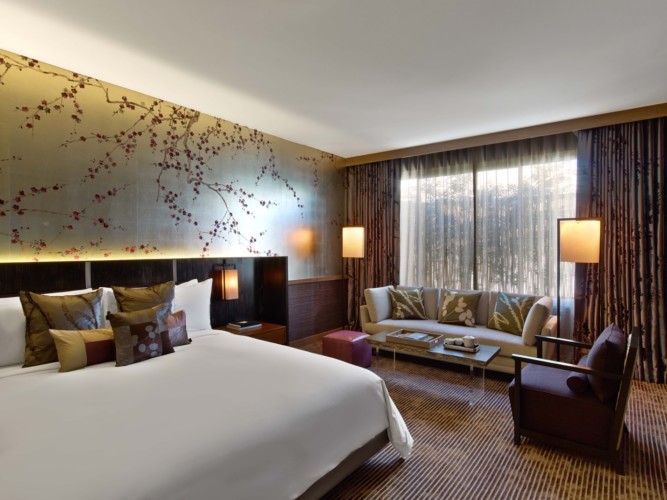 The Nobu Villa
Nobu Hotel at Caesars Palace
3 beds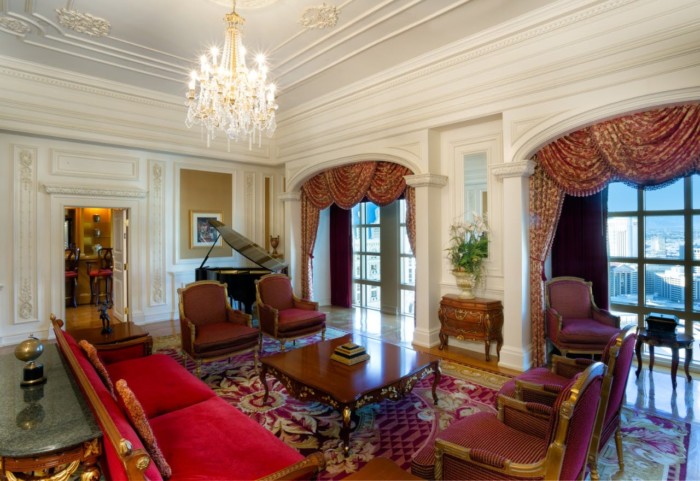 Napoleon Suite | Eiffel View
Paris Las Vegas
3 beds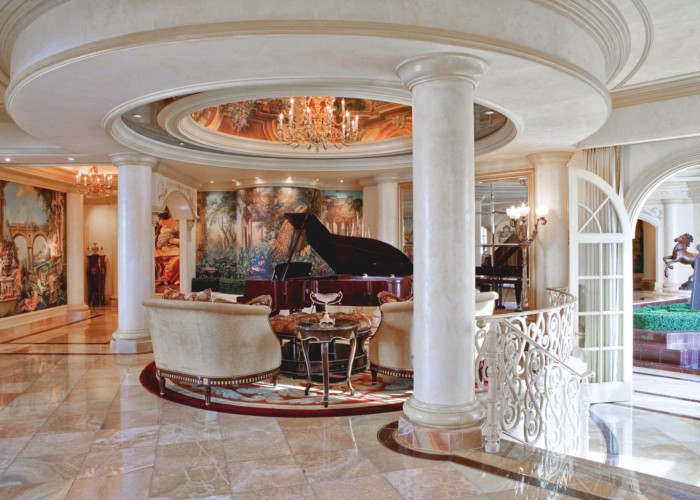 Verona Sky Villa
Westgate Las Vegas
3 beds