•2 BEDROOM SUITES IN LAS VEGAS•
Many hotels have 2 bedrooms or more suites, but are designed for "high roller" types and are equipped accordingly in price. In almost all cases, two regular rooms will be MUCH cheaper.
If you work in a family situation, take a look at hotels without gambling like the above mentioned Signature, Tuscany suites and so on.
There are 167 two-bedroom suites in Las Vegas. The hotel with the most 2 bedroom suites is Caesars Palace. You can accommodate up to 12 guests in hotels with an average star rating of 4.32.
Two bedroom suites for up to 12 people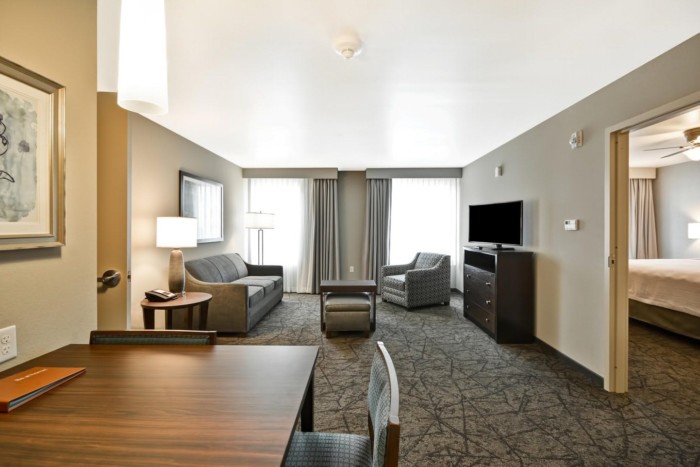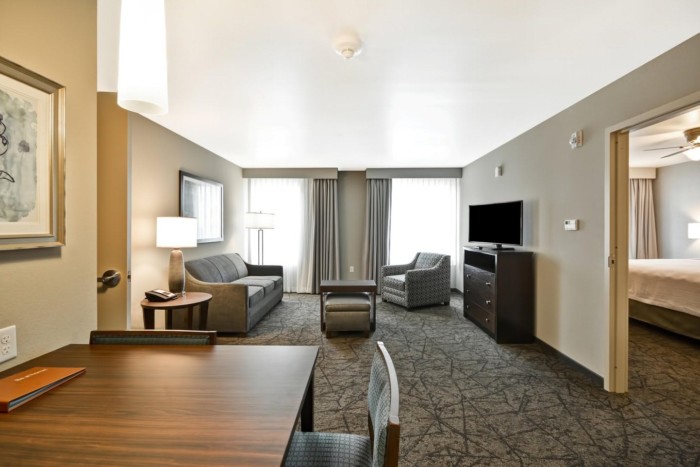 2 Queen Beds 1 Bedroom Suite + 2 Queen Beds 1 Bedroom Suite
Homewood Suites by Hilton Las Vegas City Center
4 beds
Starting At: $279
Two bedroom suites for up to 10 people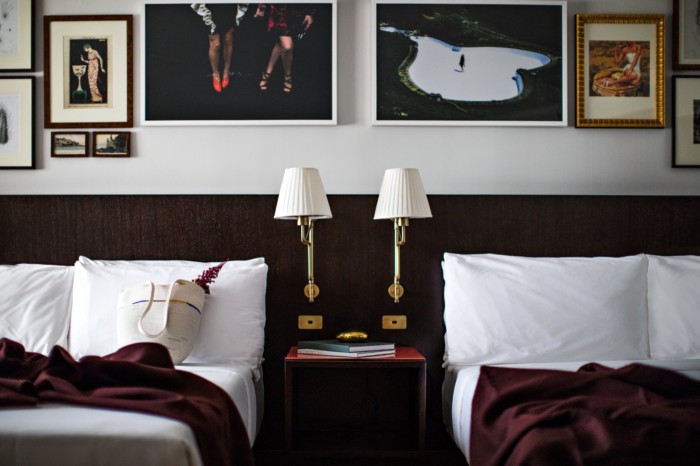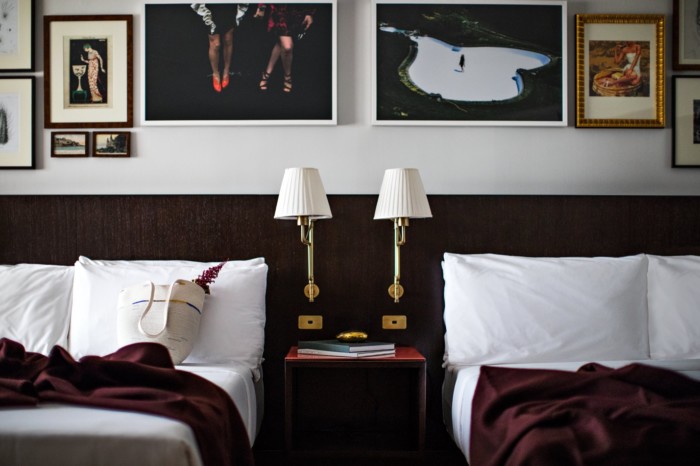 Park MGM Nightingale Queen Suite + Park MGM Queen
4 beds
Starting At: $278
Two bedroom suites for up to 9 people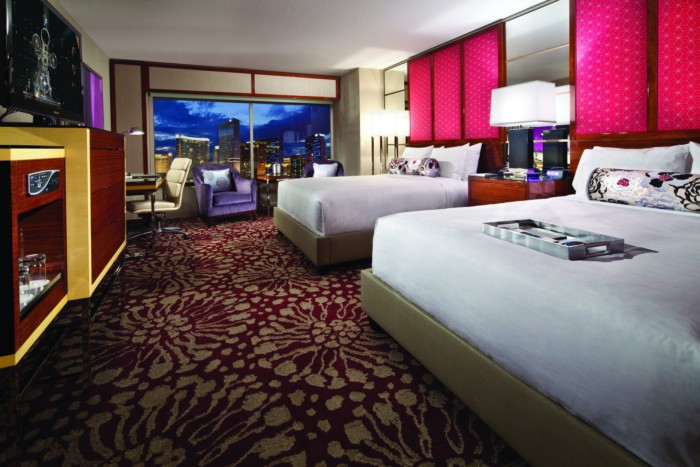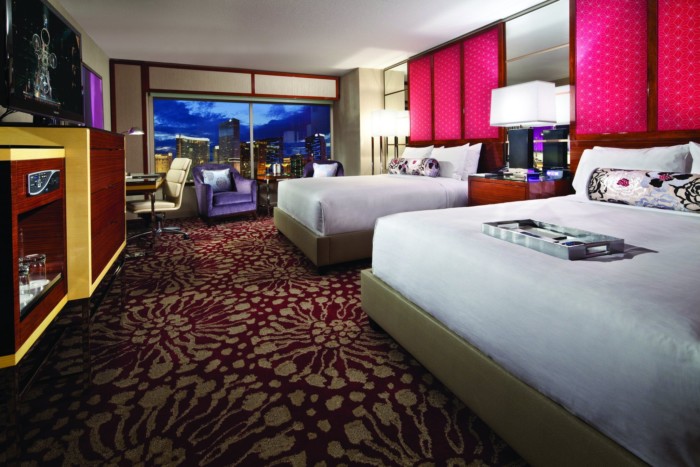 Executive Queen Suite + Grand Queen Room
4 beds
Starting At: $278
Two bedroom suites for up to 8 people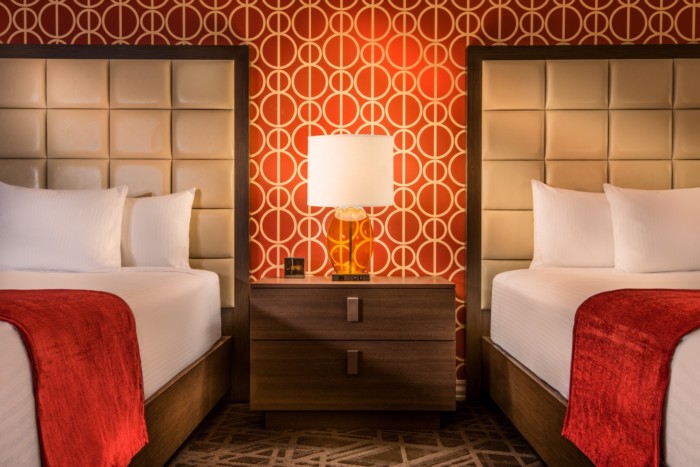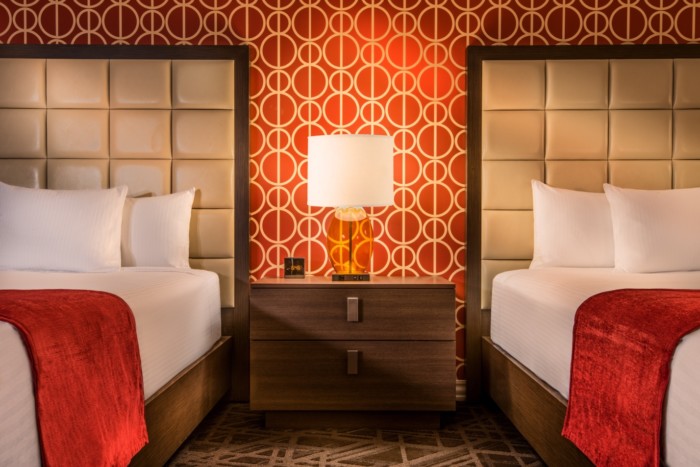 1. Resort Studio Suite | 2 Queens | Non-Smoking + Resort Tower Queen | Non-Smoking
4 beds
Starting At: $94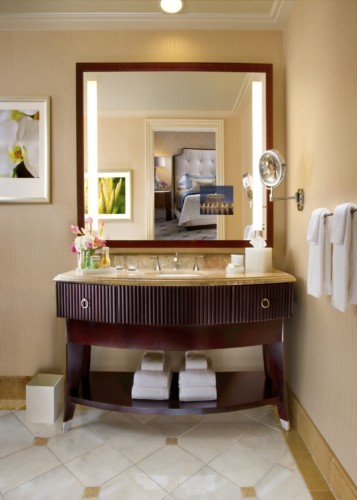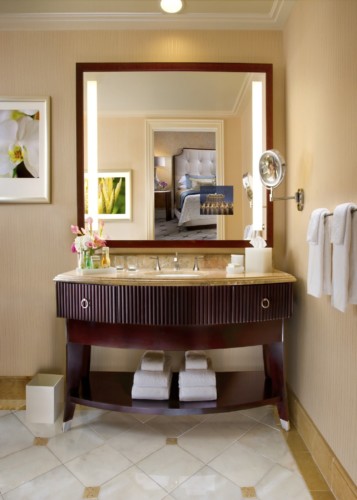 2. Bellagio Suite + Tower Deluxe Room
3 beds
Starting At: $578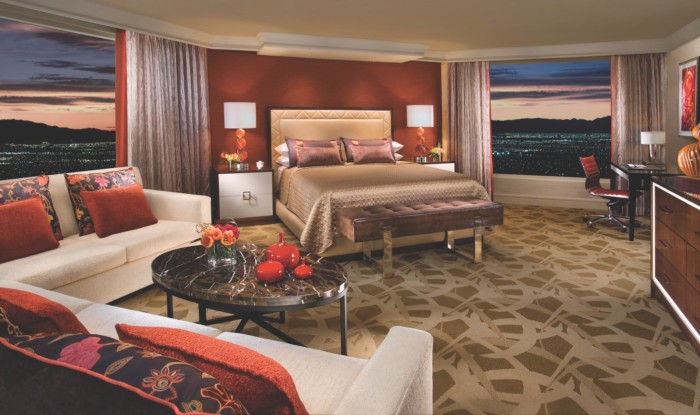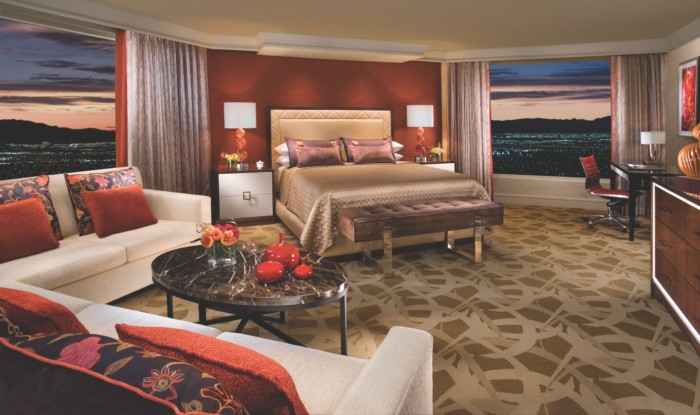 3. Executive Hospitality Suite + Tower Deluxe Room
Bellagio
3 beds
Starting At: $1,028
CHECK AVAILABILITY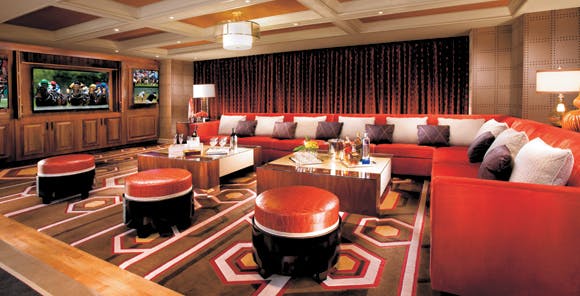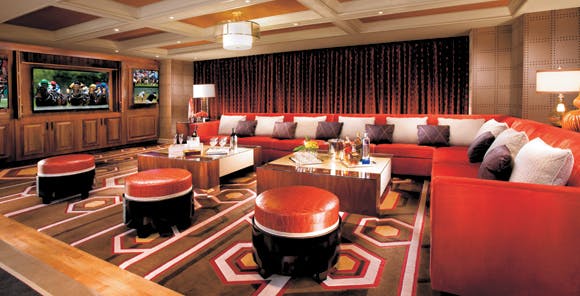 4. Executive Parlor Suite + Tower Deluxe Room
Bellagio
3 beds
Starting At: $1,108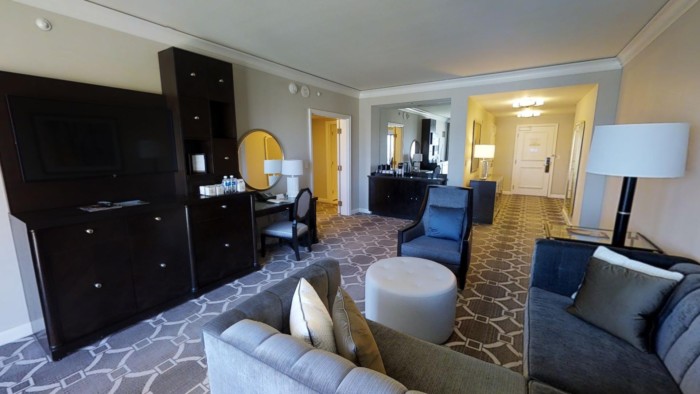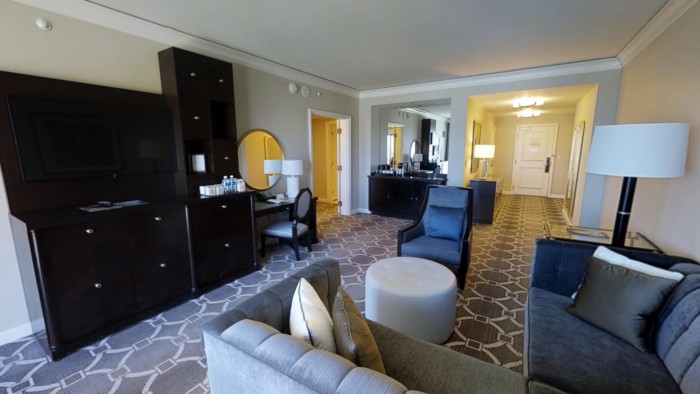 5. Augustus Executive Suite + 2 Queens
3 beds
Starting At: $489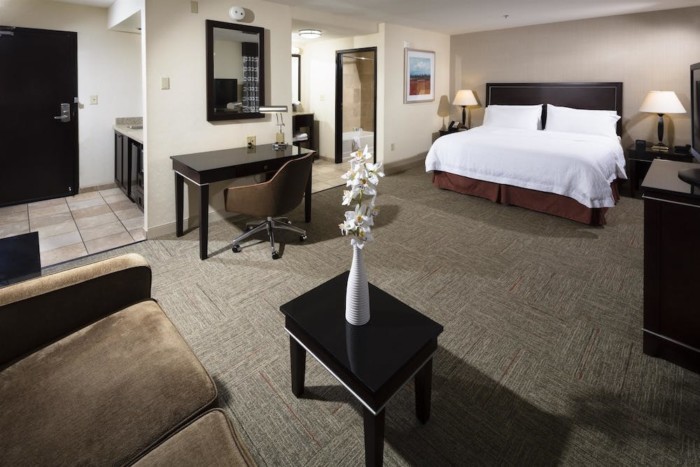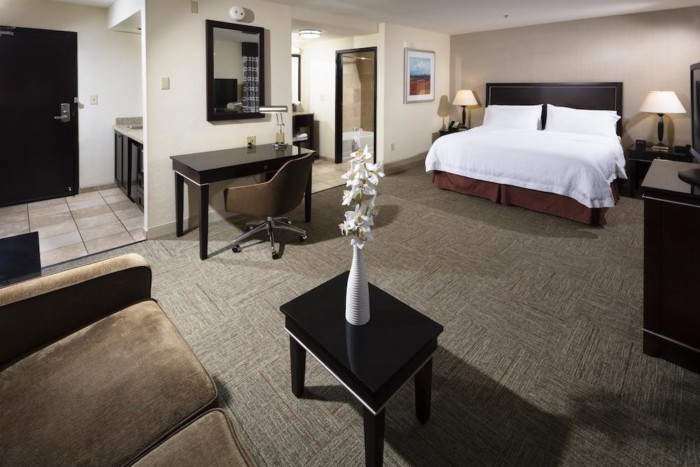 6. 1 King Studio Suite + 1 King Studio Suite
Hampton Inn & Suites Las Vegas South
2 beds
Starting At: $233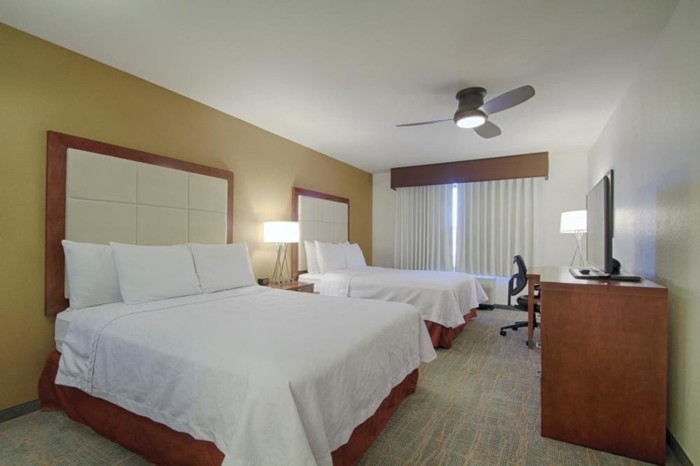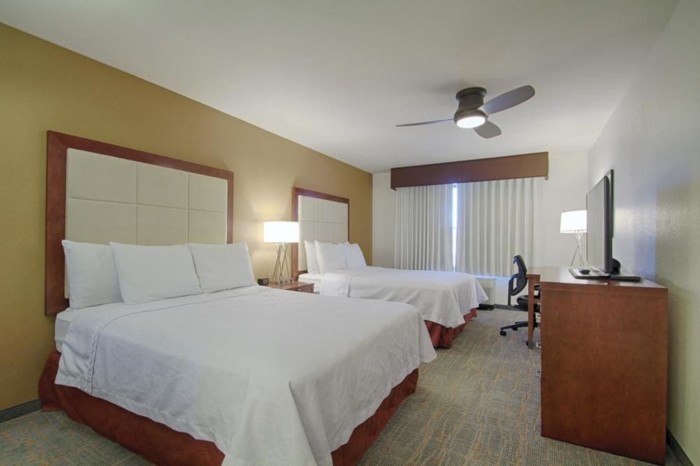 7. 1 King 2 Queen Beds 2 Bedroom 2 Bath Suite (2 options)
Homewood Suites by Hilton Las Vegas Airport
3 beds
Starting At: $206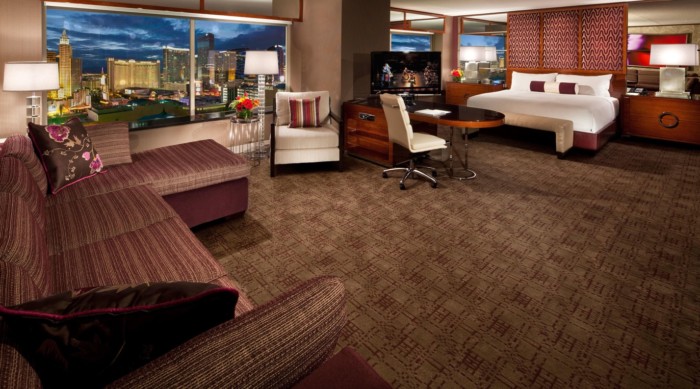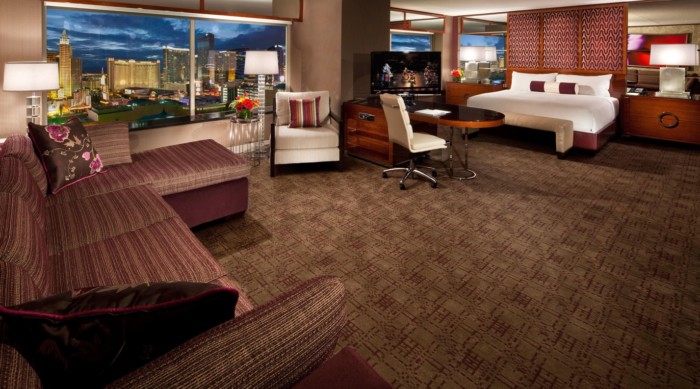 8. Executive King Suite + Grand Queen Room
MGM Grand Hotel & Casino
2 beds
Starting At: $248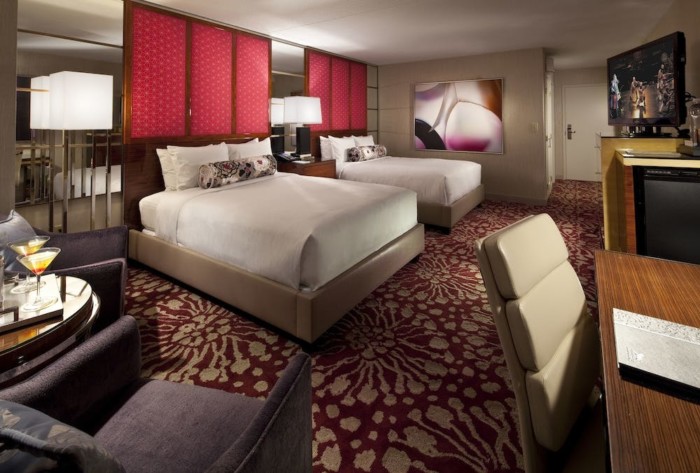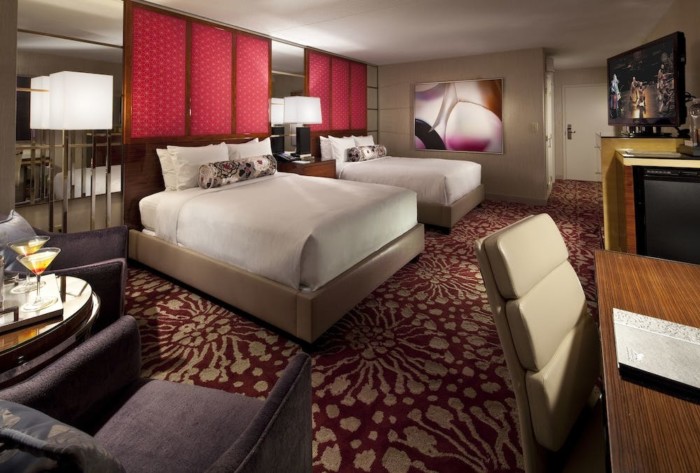 9. MGM Tower Spa Suite + Grand Queen Room
MGM Grand Hotel & Casino
3 beds
Starting At: $273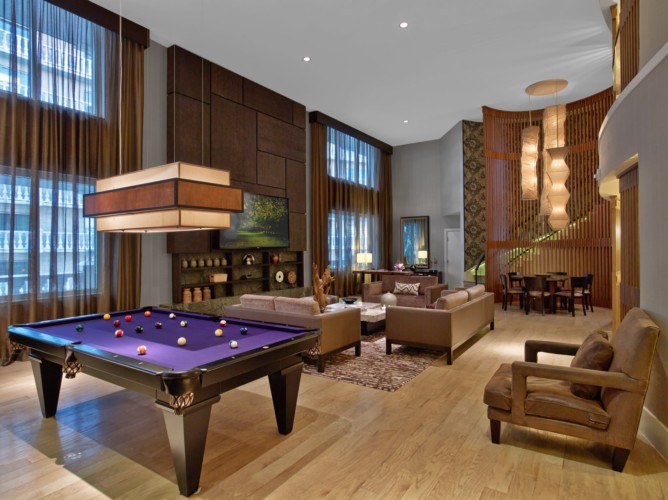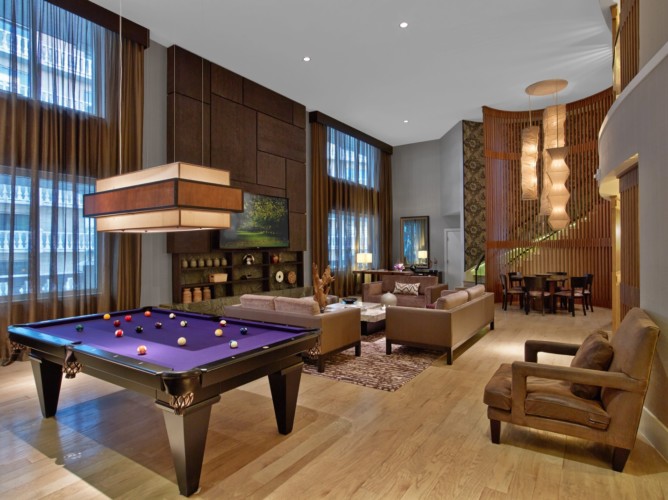 10. Nobu Penthouse + Double Queens Room
Nobu Hotel at Caesars Palace
3 beds
Starting At: $2,820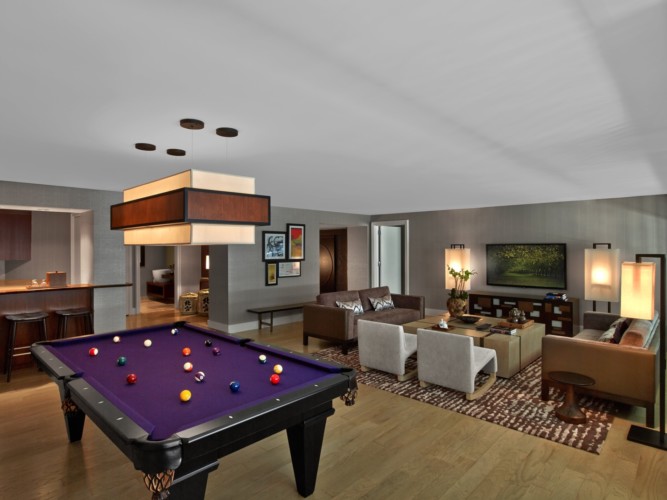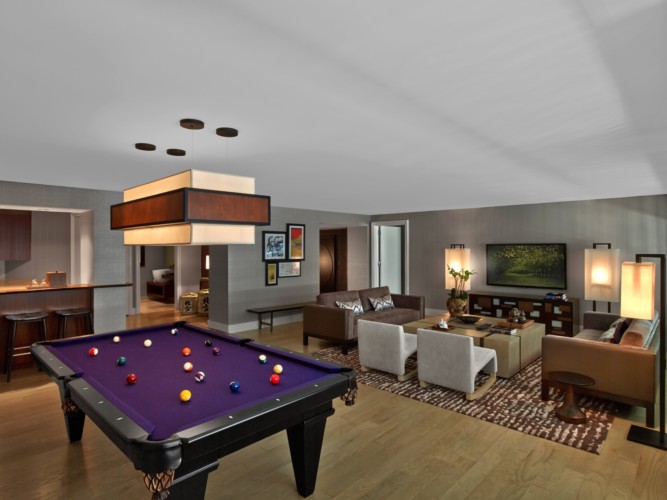 11. Sake Suite + Luxury Queens
Nobu Hotel at Caesars Palace
3 beds
Starting At: $1,020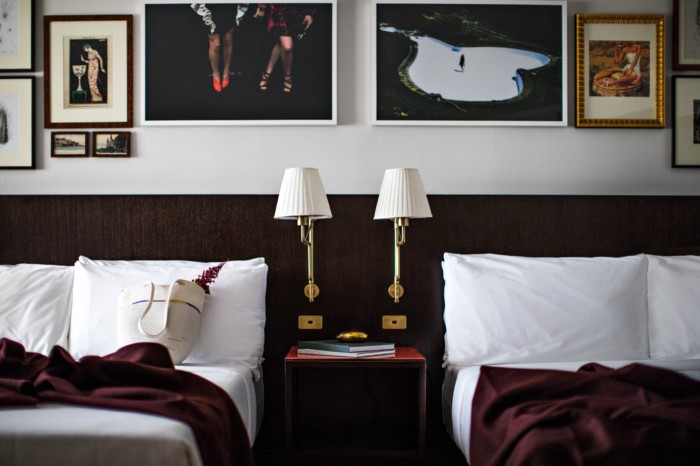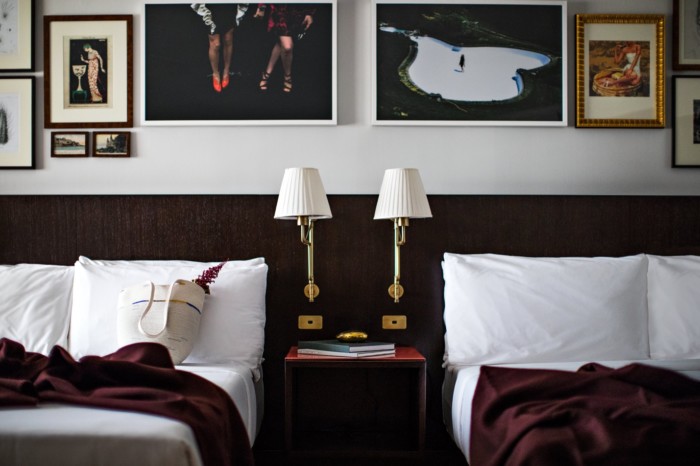 12. Park MGM Nightingale Queen Suite + Park MGM King
Park MGM Las Vegas
3 beds
Starting At: $268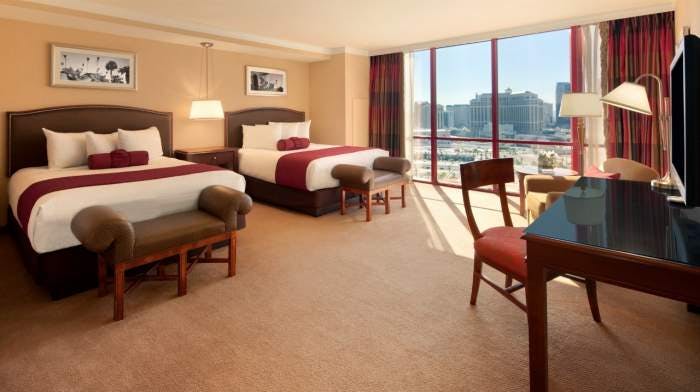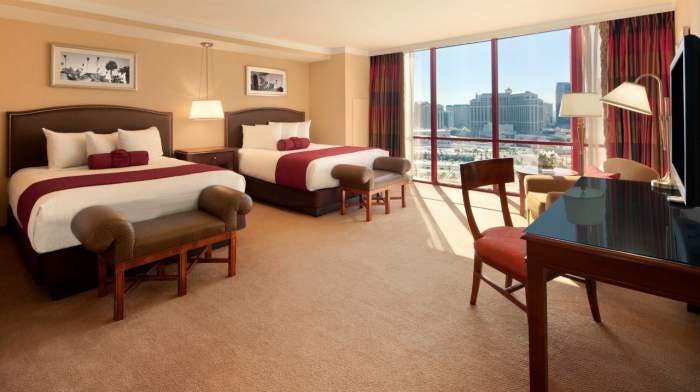 13. Carioca Suite | 2 Queens + 2 Queens
Rio All-Suite Hotel & Casino
4 beds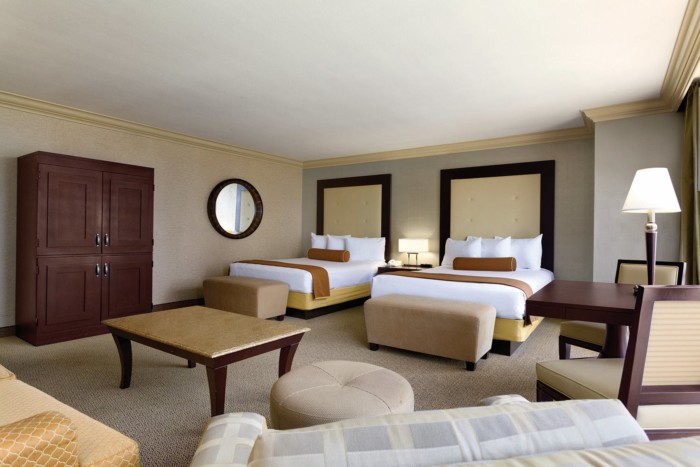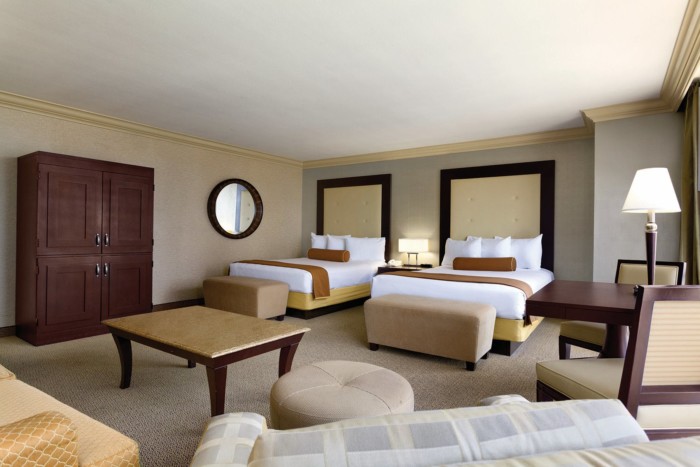 14. Deluxe Masquerade Tower, 2 Queens, Non-Smoking + Deluxe Masquerade Tower, 2 Queens, Non-Smoking
Rio All-Suite Hotel & Casino
4 beds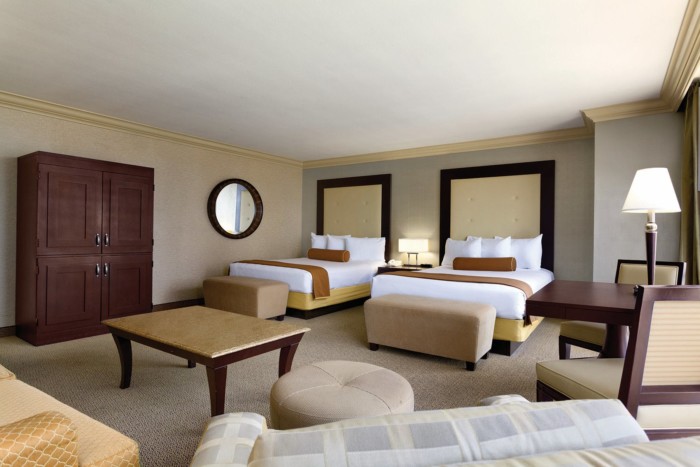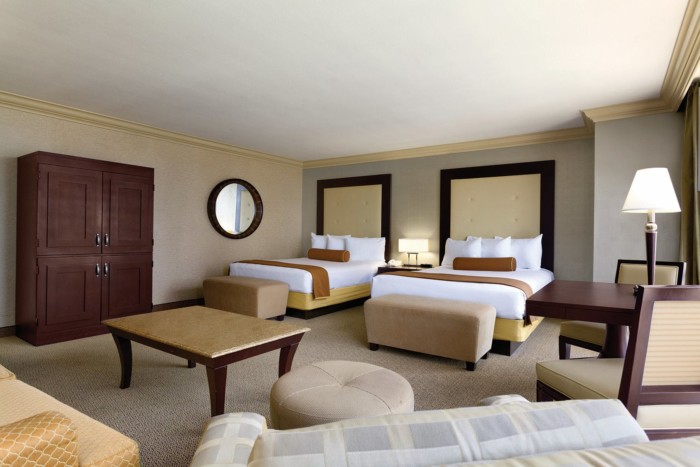 15. Deluxe Masquerade Tower, 2 Queens, Smoking + Deluxe Masquerade Tower, 2 Queens, Smoking
Rio All-Suite Hotel & Casino
4 beds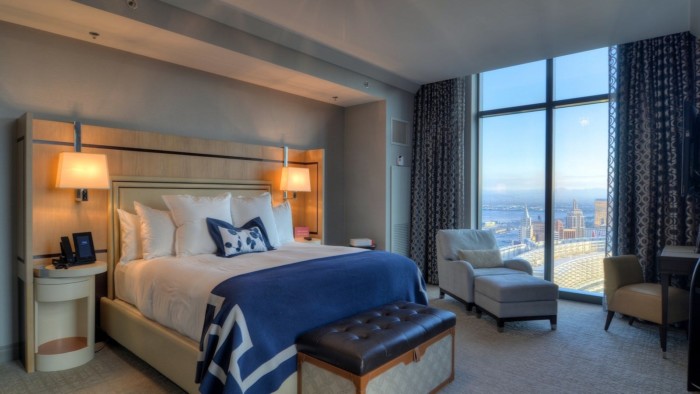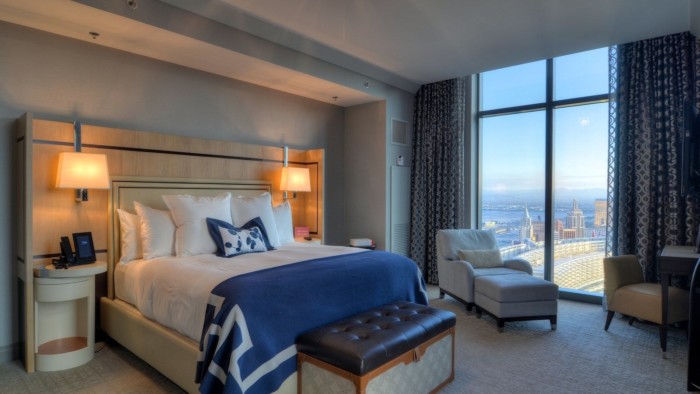 16. Two Bedroom City Suite
The Cosmopolitan of Las Vegas
3 beds
Starting At: $500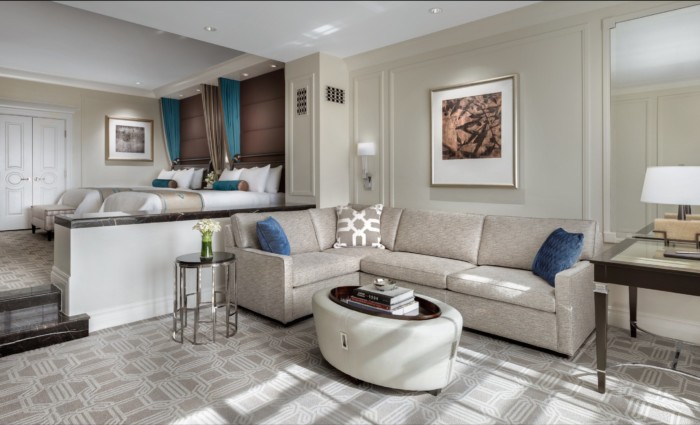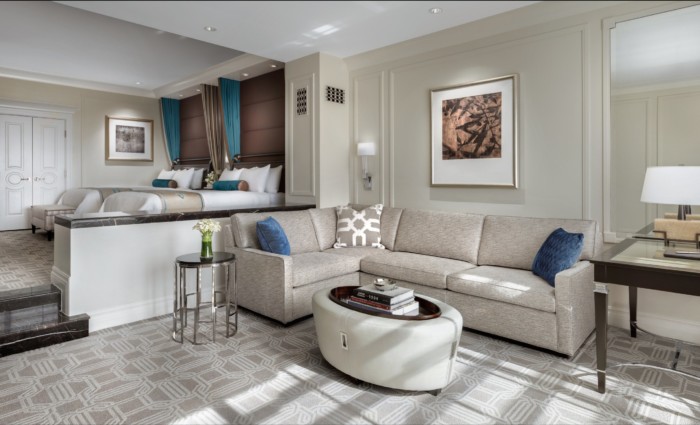 17. Bella Suite + Bella Suite
The Palazzo Resort Hotel & Casino
4 beds
Starting At: $314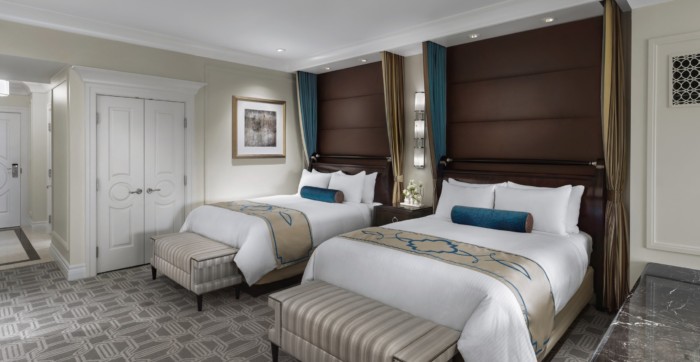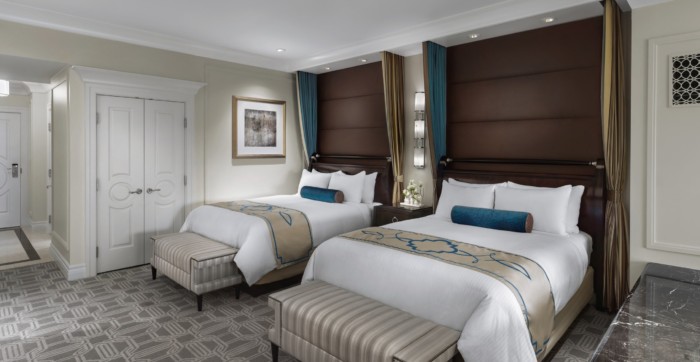 18. Bella Suite + Luxury Suite
The Palazzo Resort Hotel & Casino
3 beds
Starting At: $284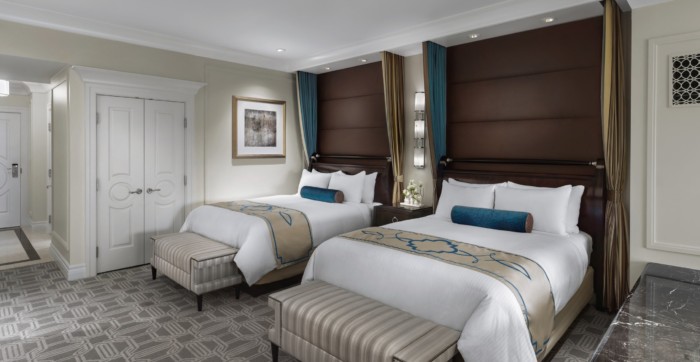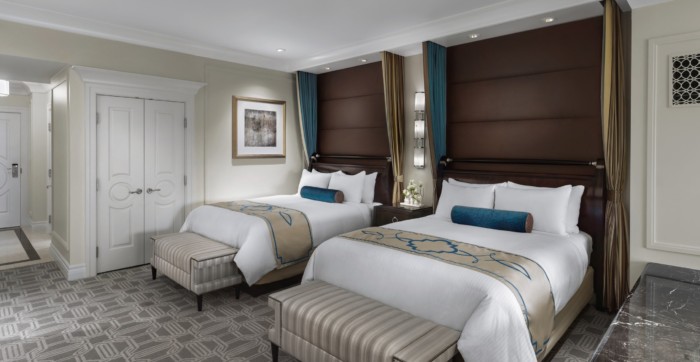 19. Bella View Suite + Bella View Suite
The Palazzo Resort Hotel & Casino
4 beds
Starting At: $394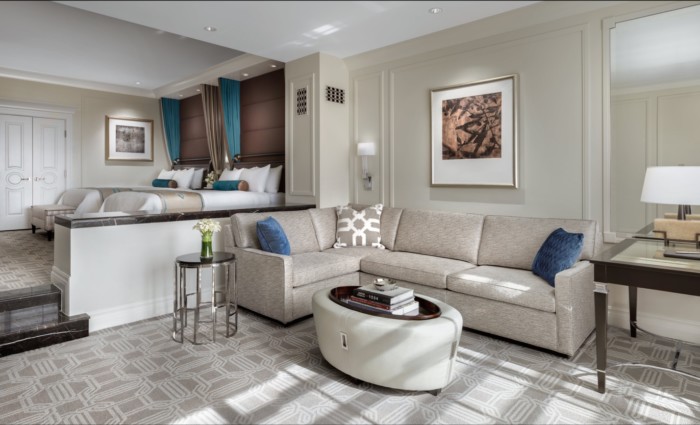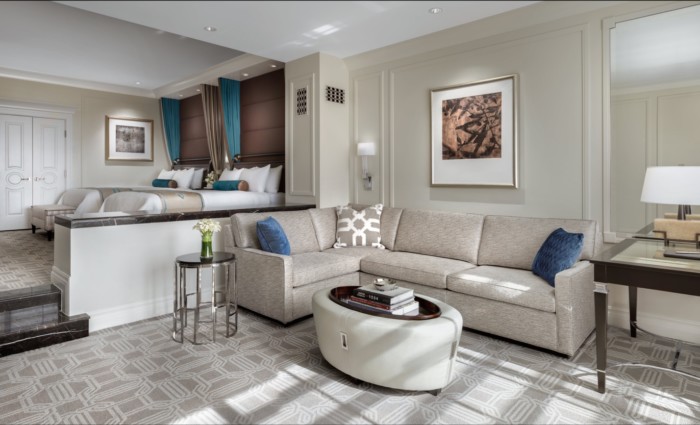 20. Bella View Suite + Luxury View Suite
The Palazzo Resort Hotel & Casino
3 beds
Starting At: $364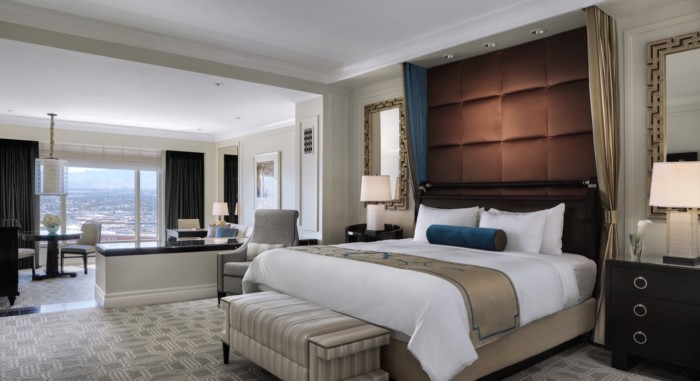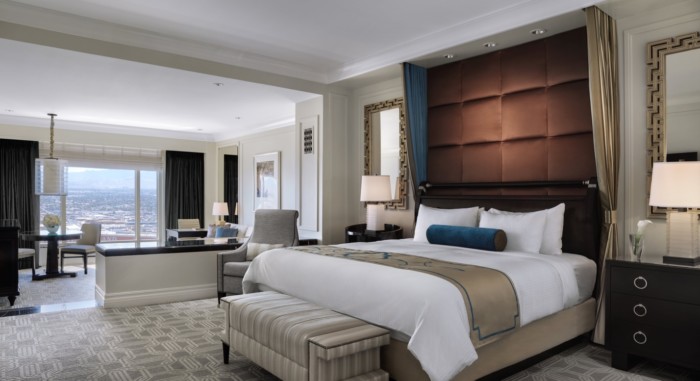 21. Luxury Suite + Luxury Suite
The Palazzo Resort Hotel & Casino
2 beds
Starting At: $254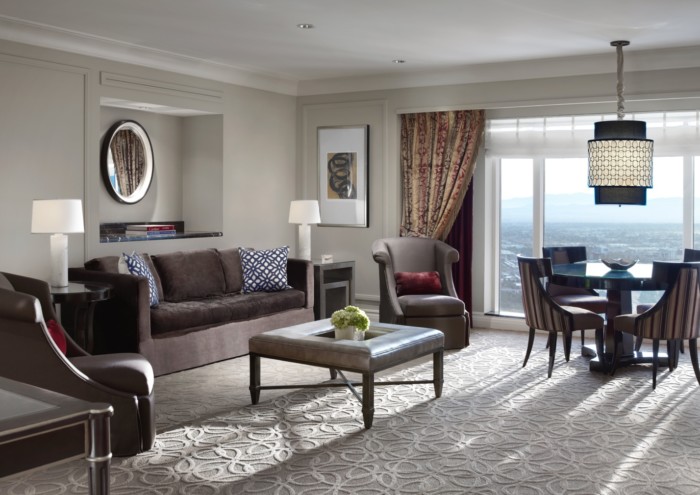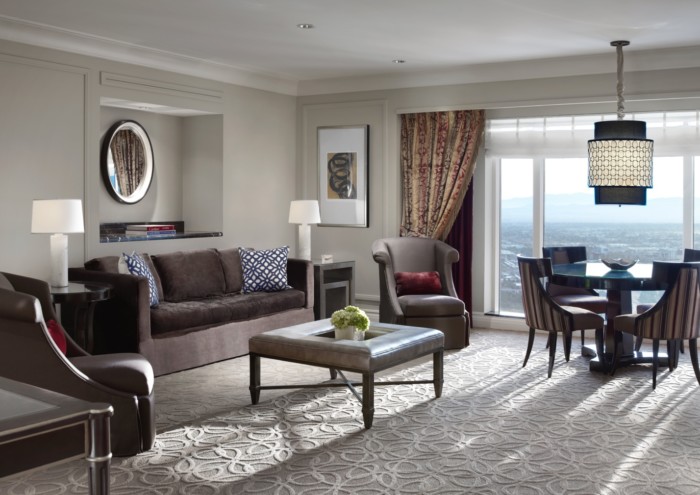 22. Siena Prestige Suite + Bella Prestige
The Palazzo Resort Hotel & Casino
3 beds
Starting At: $644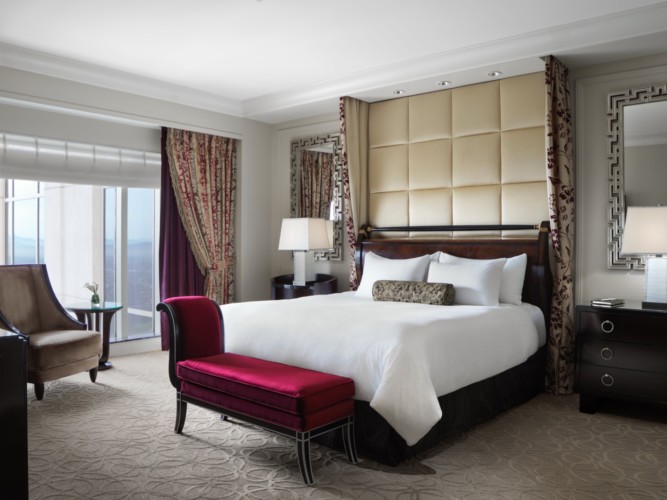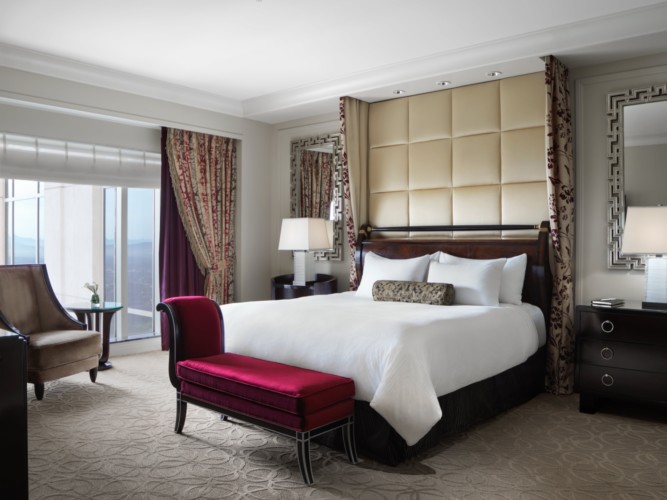 23. Siena Suite + Bella Suite
The Palazzo Resort Hotel & Casino
3 beds
Starting At: $484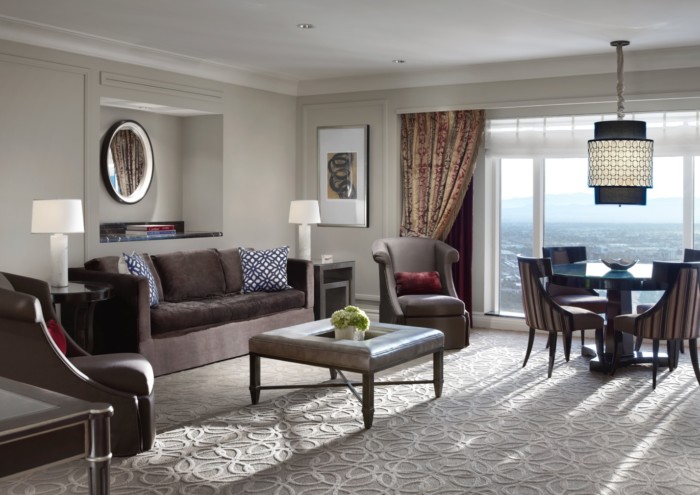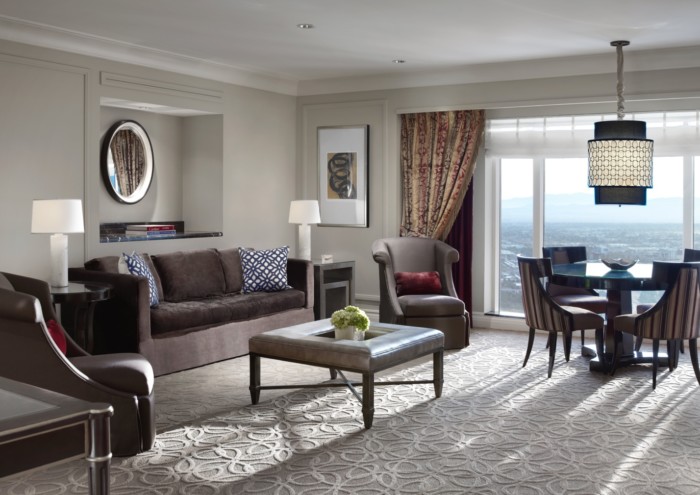 24. Siena Suite + Luxury Suite
The Palazzo Resort Hotel & Casino
2 beds
Starting At: $454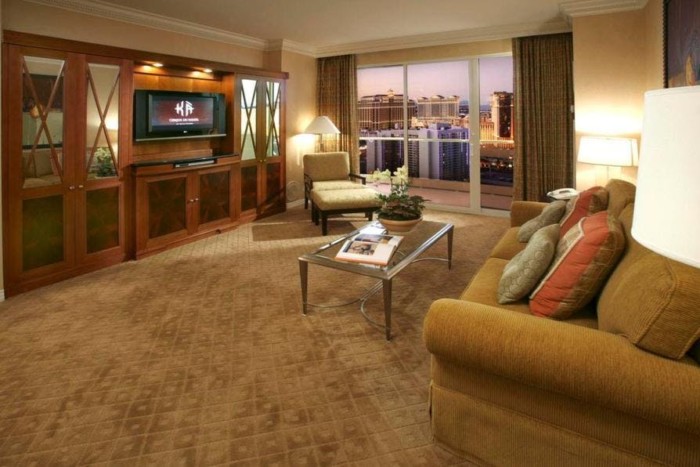 25. One Bedroom Balcony Suite + Deluxe Suite
The Signature at MGM Grand
2 beds
Starting At: $239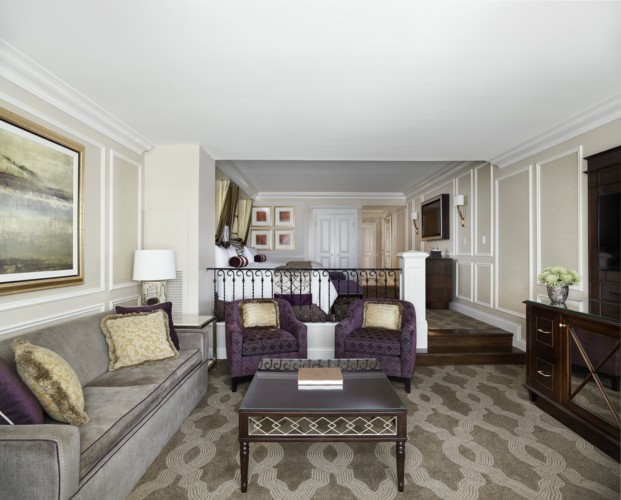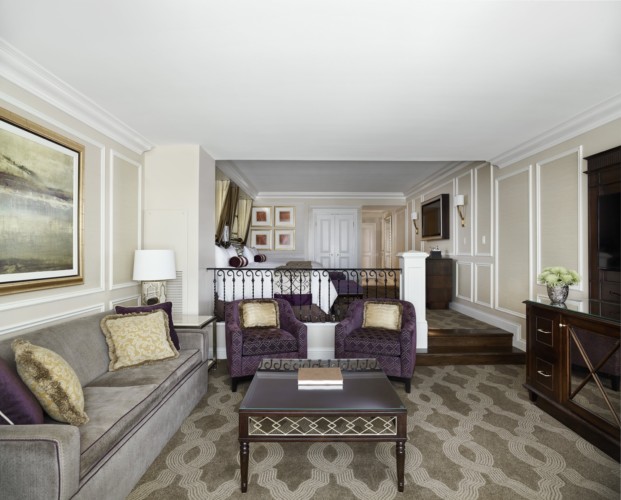 26. Bella Suite + Bella Suite
The Venetian Resort Hotel & Casino
4 beds
Starting At: $314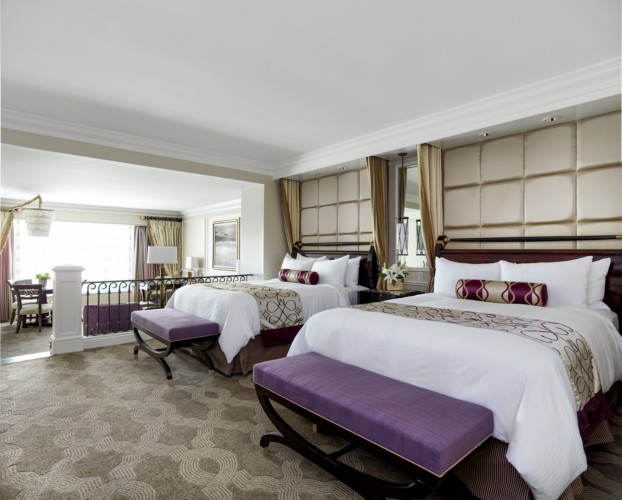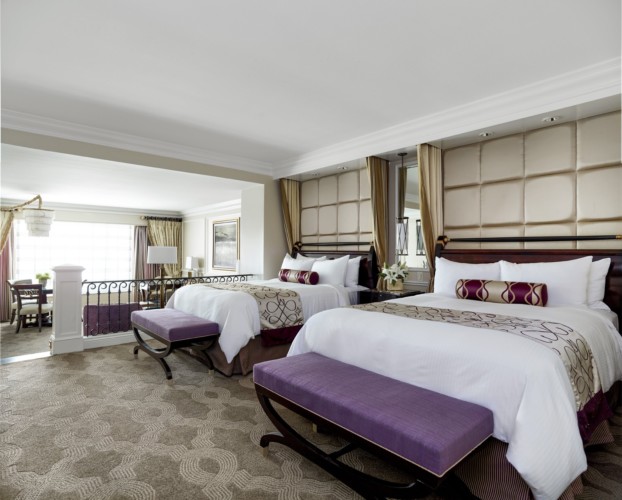 27. Bella Suite + Luxury Suite
The Venetian Resort Hotel & Casino
3 beds
Starting At: $284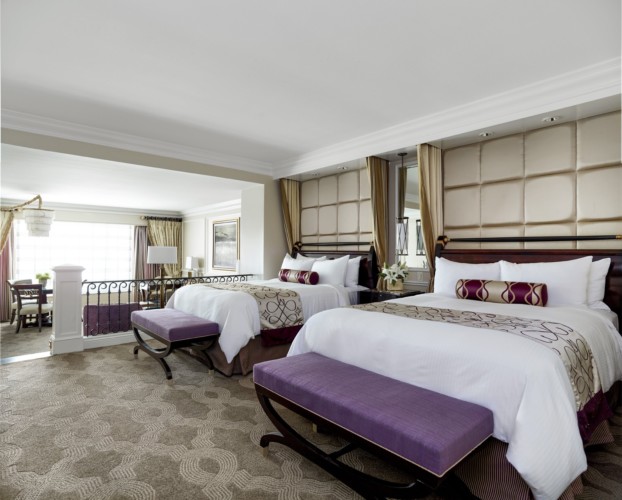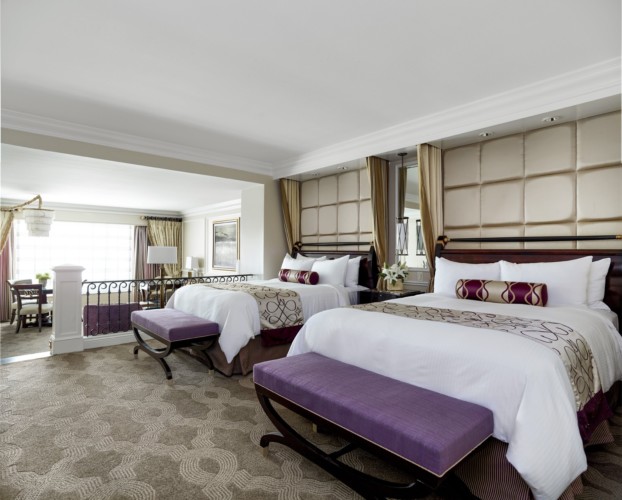 28. Bella View Suite + Bella View Suite
The Venetian Resort Hotel & Casino
4 beds
Starting At: $394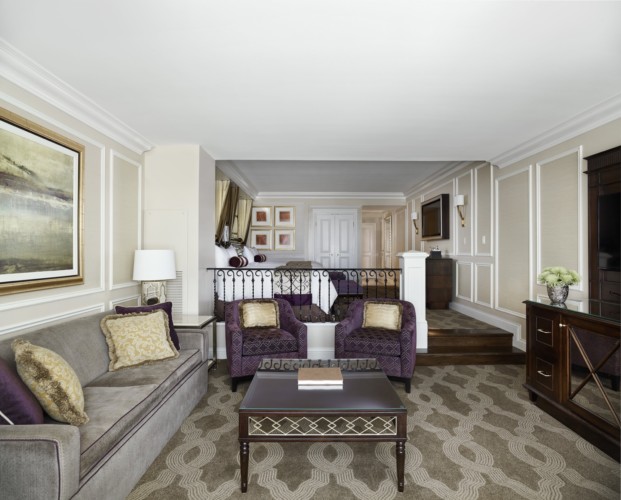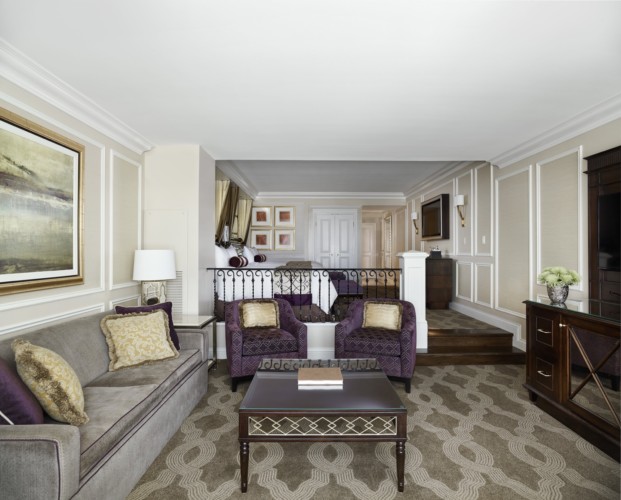 29. Bella View Suite + Luxury View Suite
The Venetian Resort Hotel & Casino
3 beds
Starting At: $364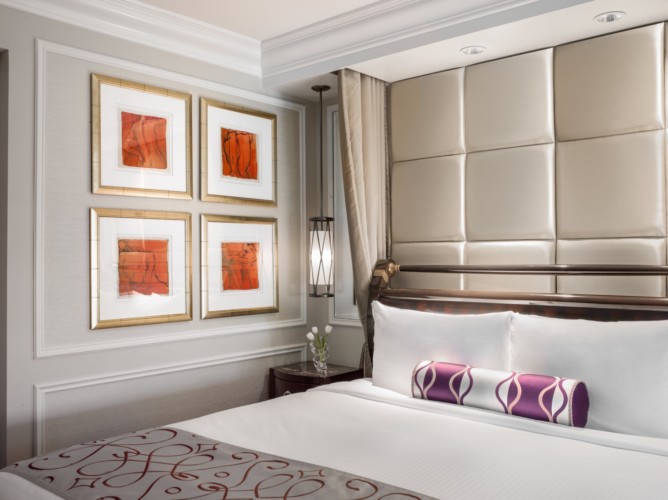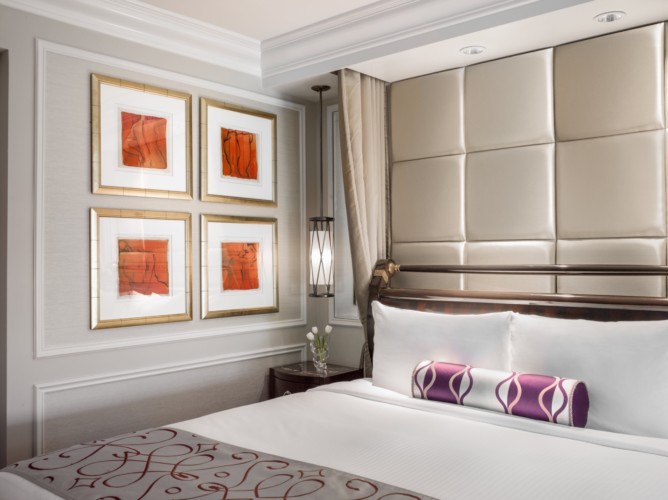 30. Luxury Suite + Luxury Suite
The Venetian Resort Hotel & Casino
2 beds
Starting At: $254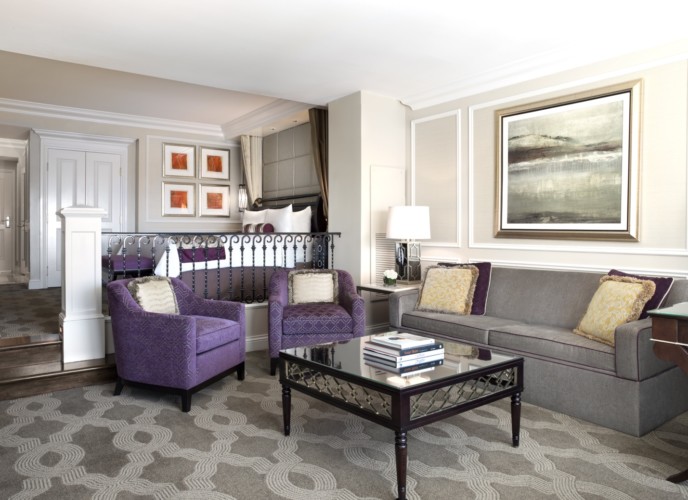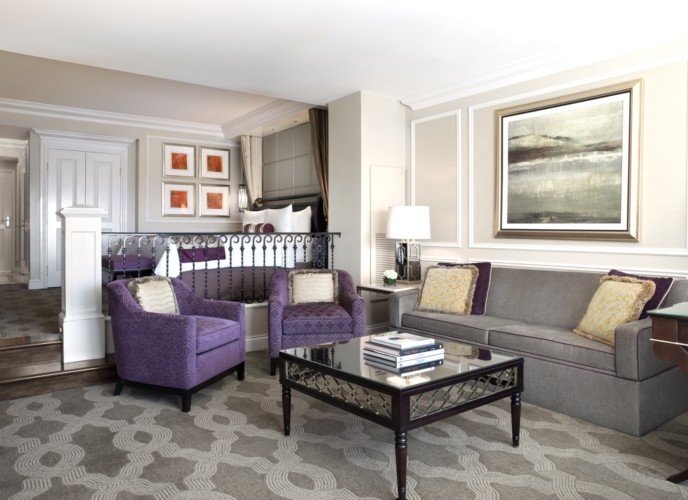 31. Luxury View Suite + Luxury View Suite
The Venetian Resort Hotel & Casino
2 beds
Starting At: $334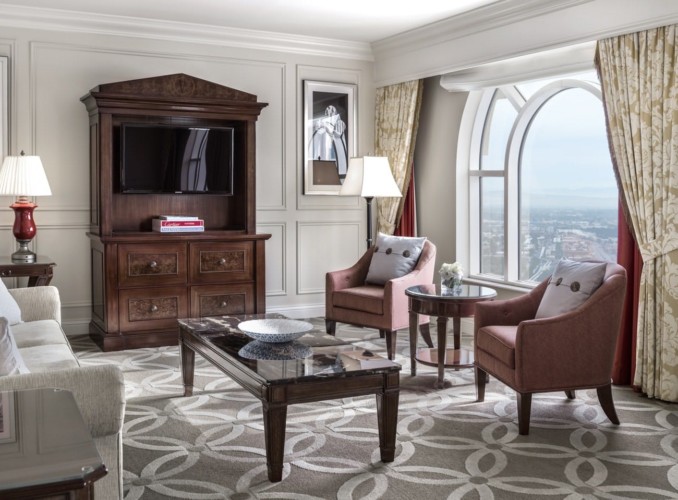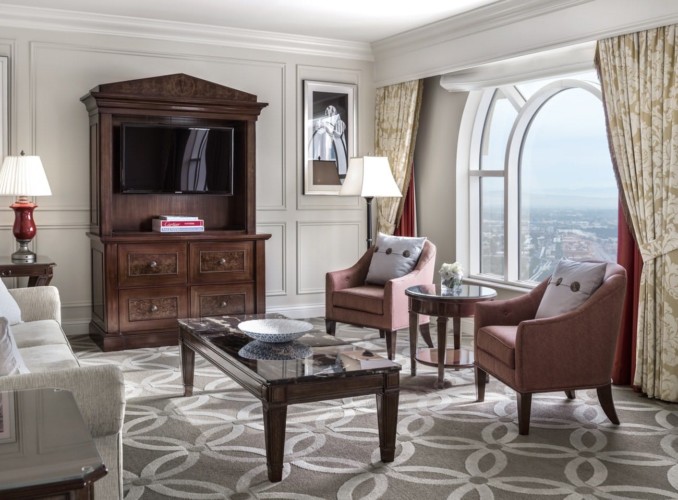 32. Piazza Suite + Bella Suite
The Venetian Resort Hotel & Casino
3 beds
Starting At: $484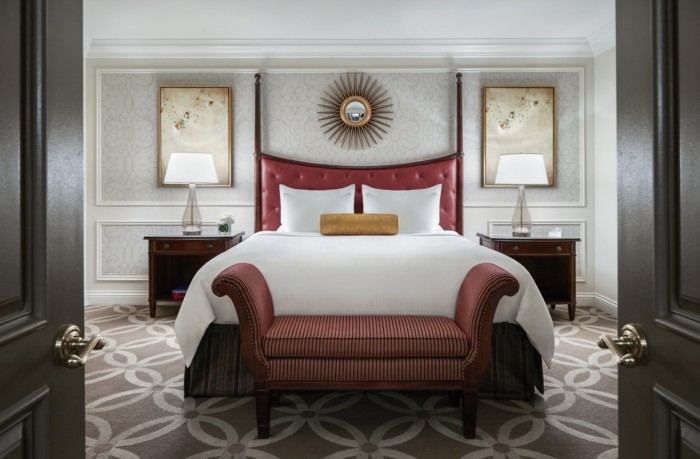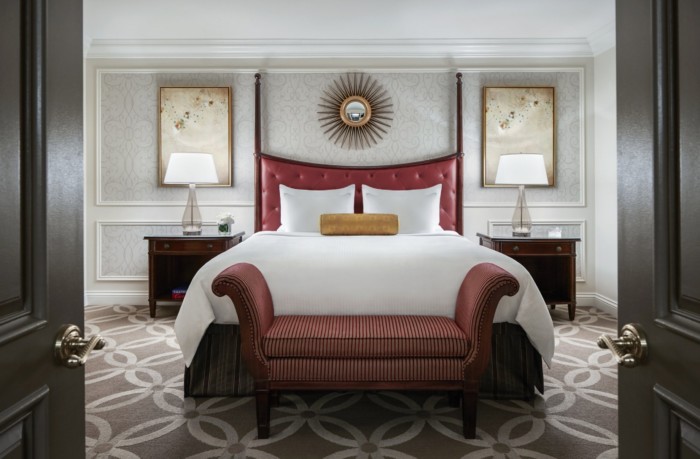 33. Piazza Suite + Luxury Suite
The Venetian Resort Hotel & Casino
2 beds
Starting At: $454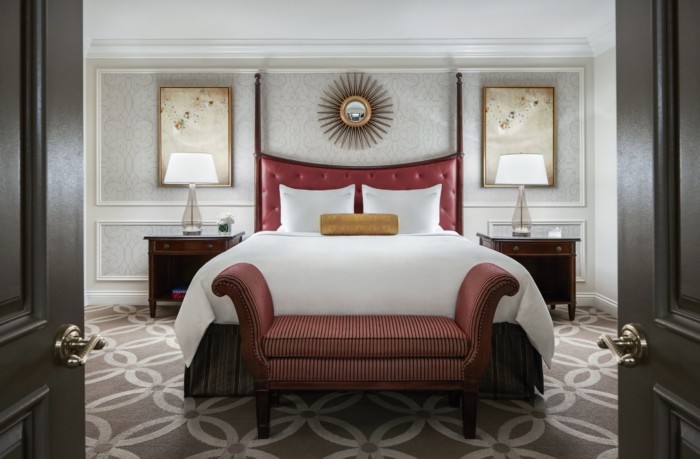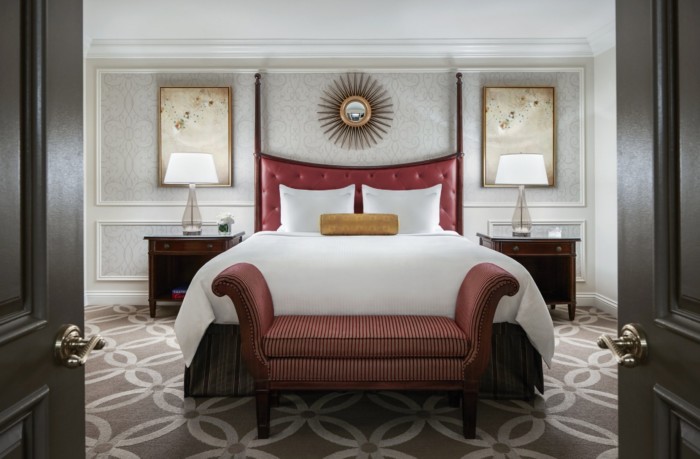 34. Piazza View Suite + Bella View Suite
The Venetian Resort Hotel & Casino
3 beds
Starting At: $564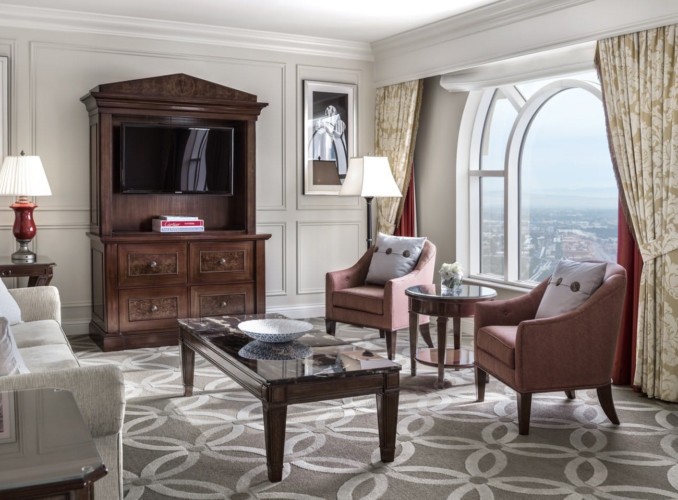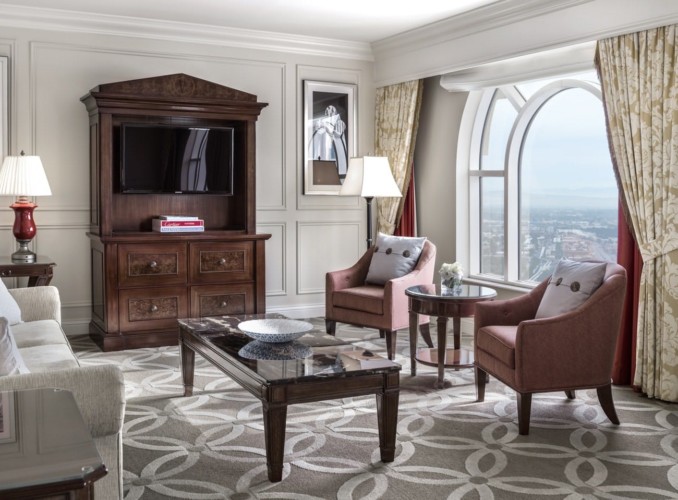 35. Piazza View Suite + Luxury View Suite
The Venetian Resort Hotel & Casino
2 beds
Starting At: $534
Two bedroom suites for up to 7 people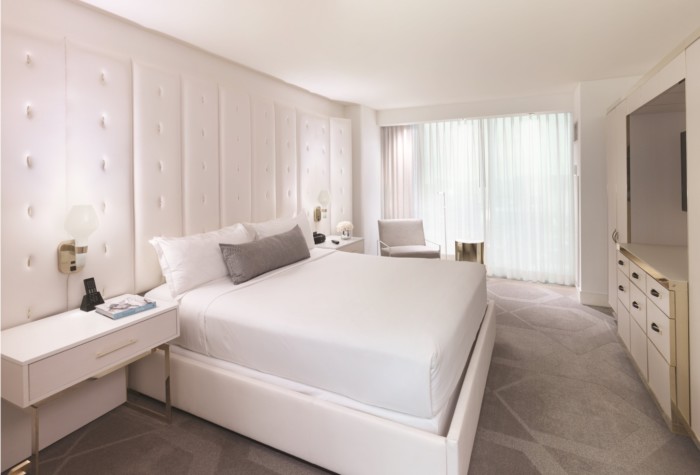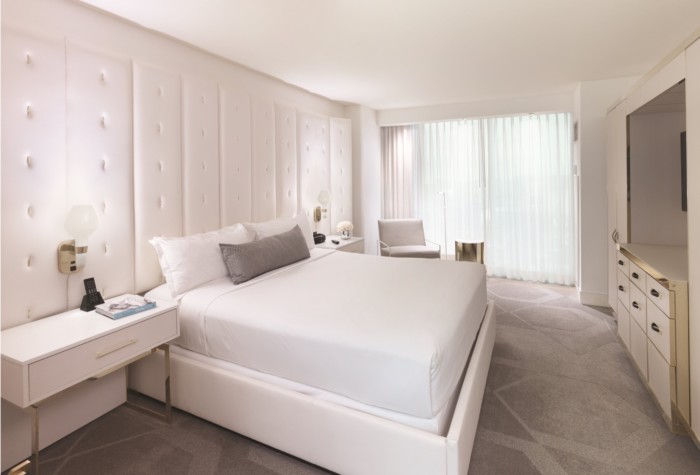 1. Delano King Suite + Delano Queen Suite
Delano Las Vegas
3 beds
Starting At: $368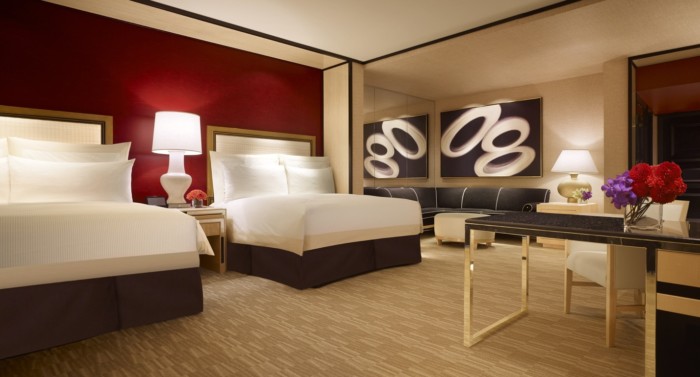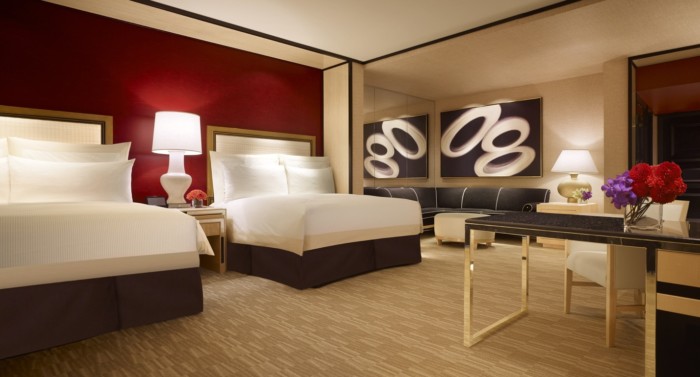 2. Encore Resort Suite Double Queen + Encore Resort Suite King
Encore at Wynn Las Vegas
3 beds
Starting At: $408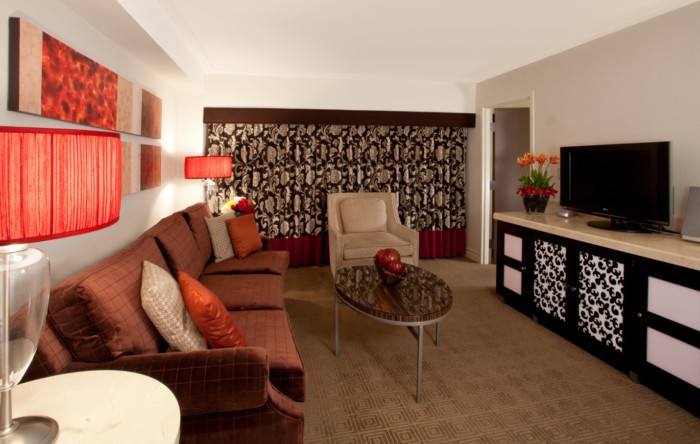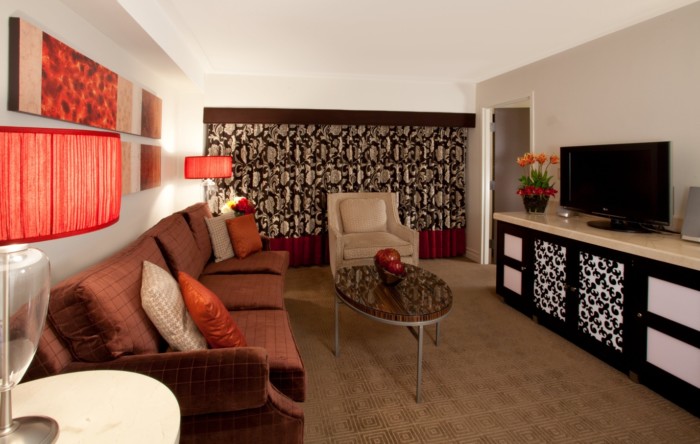 3. Mardi Gras Tower Executive Suite + Mardi Gras 2 Queen Room
Harrah's Hotel and Casino Las Vegas
3 beds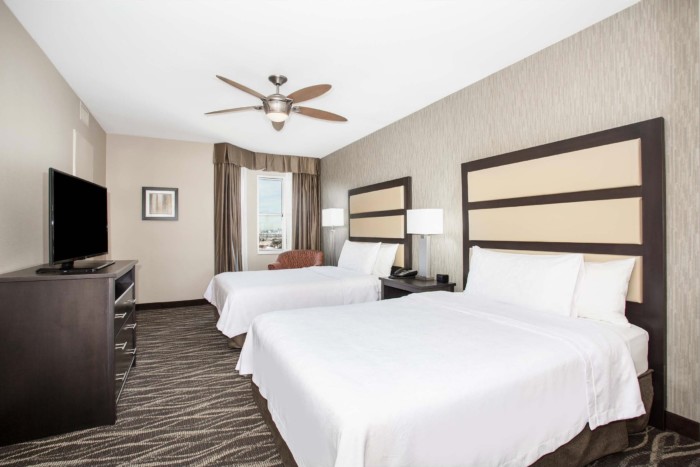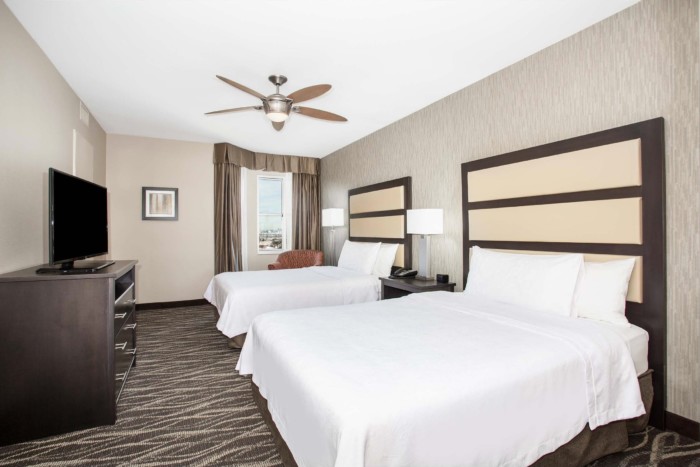 4. 1 King 2 Queen Beds 2 Bedroom 2 Bath Suite Non-smoking
Homewood Suites by Hilton Henderson South Las Vegas
3 beds
Starting At: $238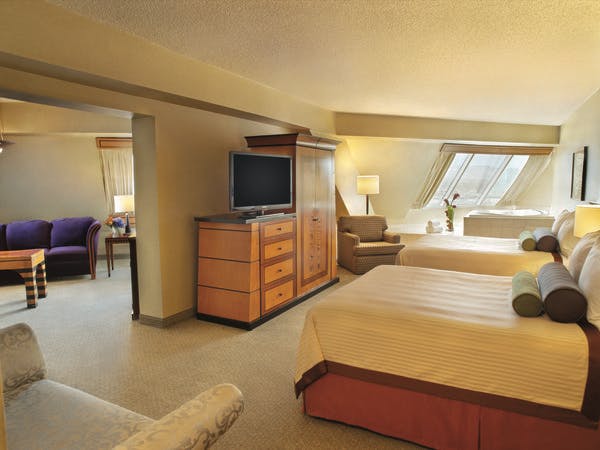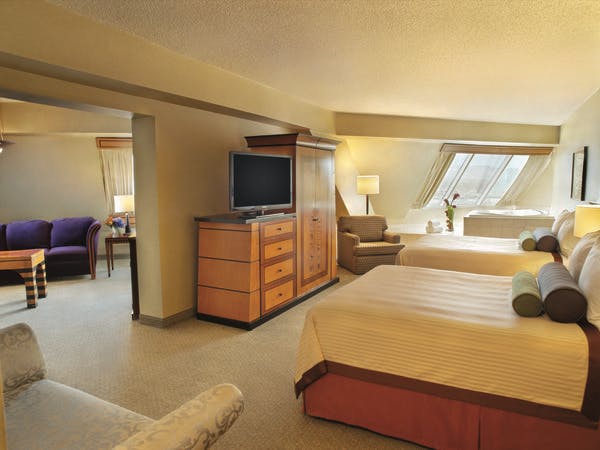 5. Pyramid Corner King Suite + Pyramid Corner Queen Suite
Luxor Hotel & Casino
3 beds
Starting At: $178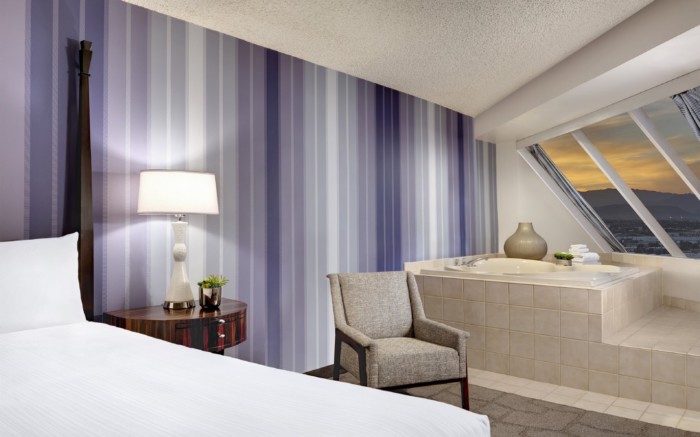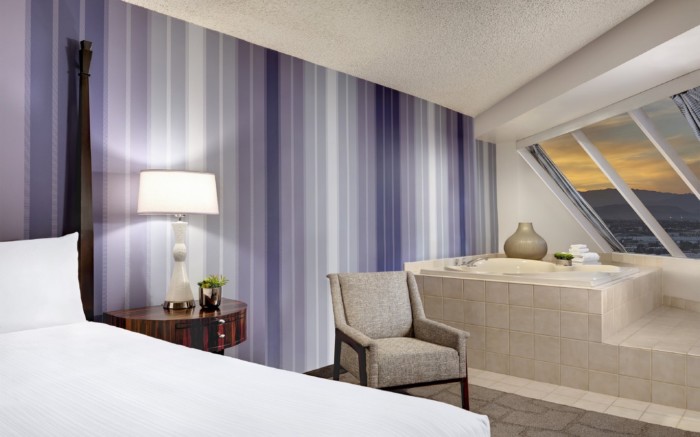 6. Pyramid Premium Corner King Suite + Pyramid Premium Corner Queen Suite
Luxor Hotel & Casino
3 beds
Starting At: $238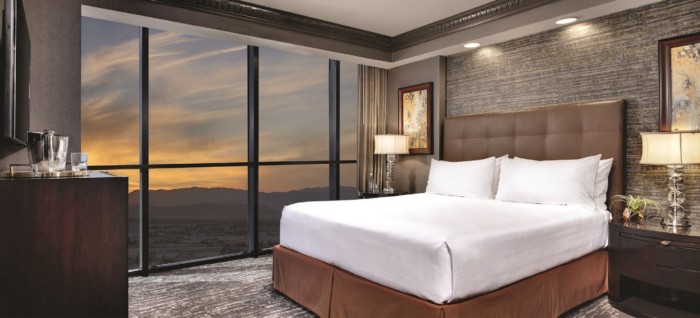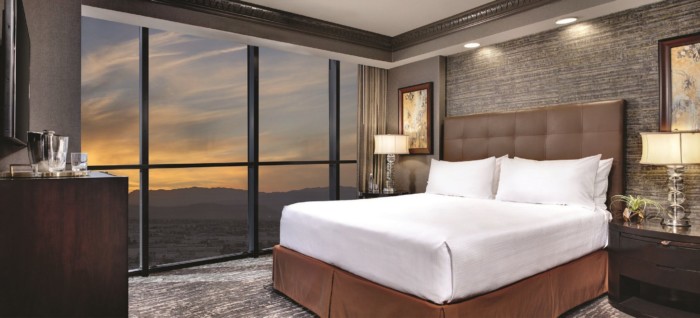 7. Tower One Bedroom Suite + Tower Premium Queen Room
Luxor Hotel & Casino
3 beds
Starting At: $154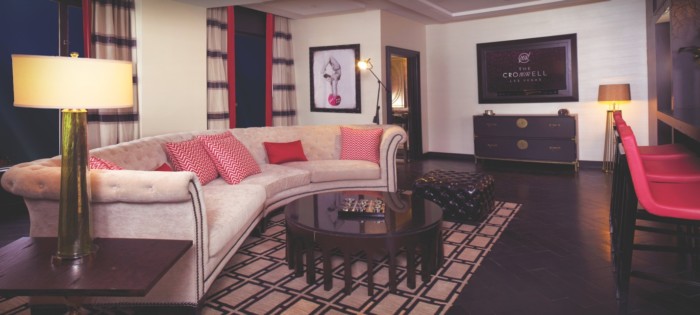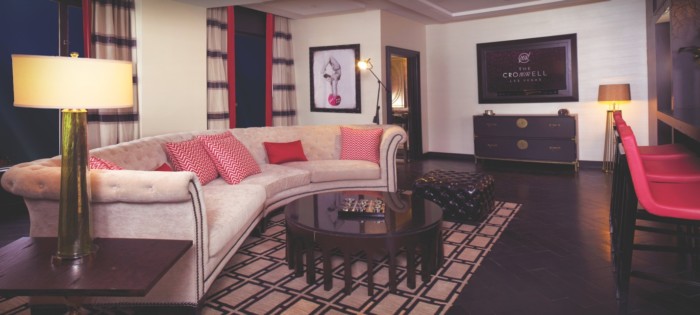 8. Gallery Suite + 1 King
The Cromwell
2 beds
Starting At: $678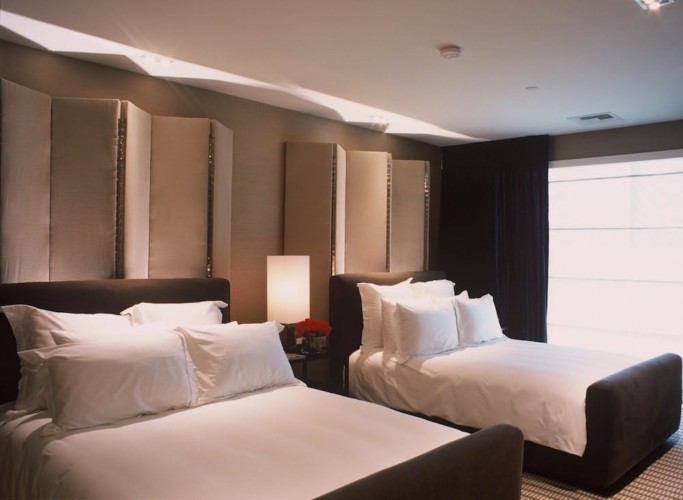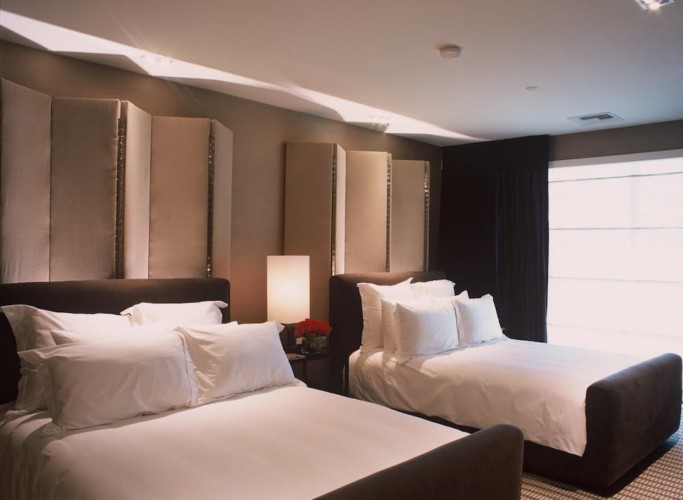 9. Two Bedroom Balcony Loft
The SKYLOFTS at MGM Grand
3 beds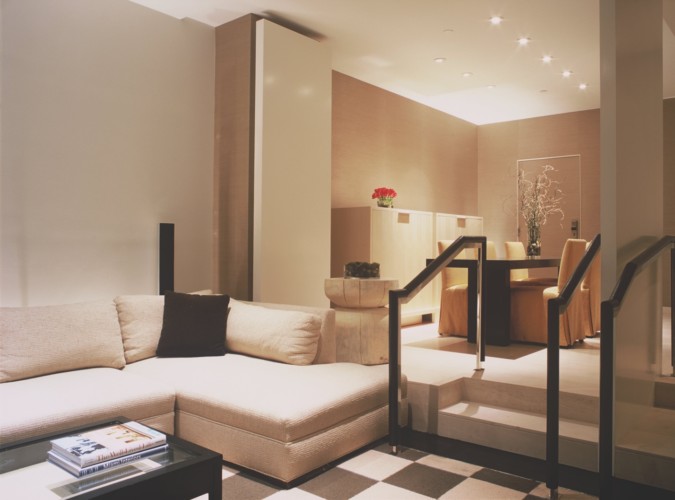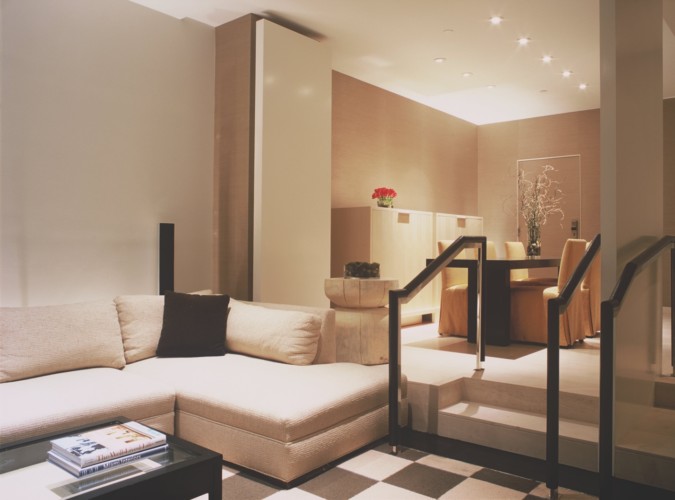 10. Two Bedroom Loft
The SKYLOFTS at MGM Grand
3 beds
Starting At: $1,100
Two bedroom suites for up to 6 people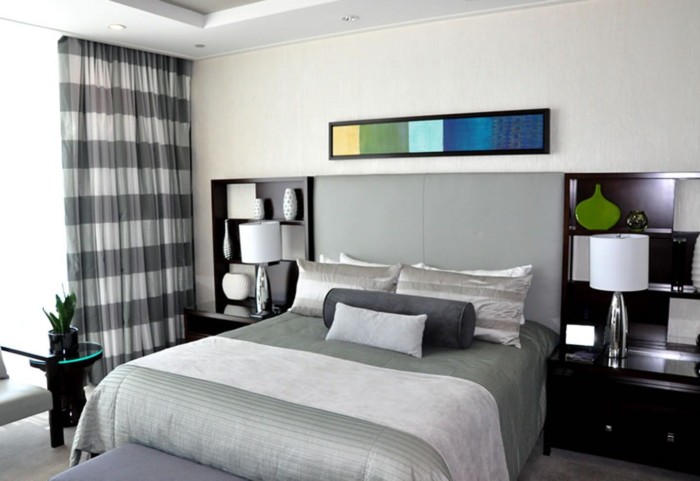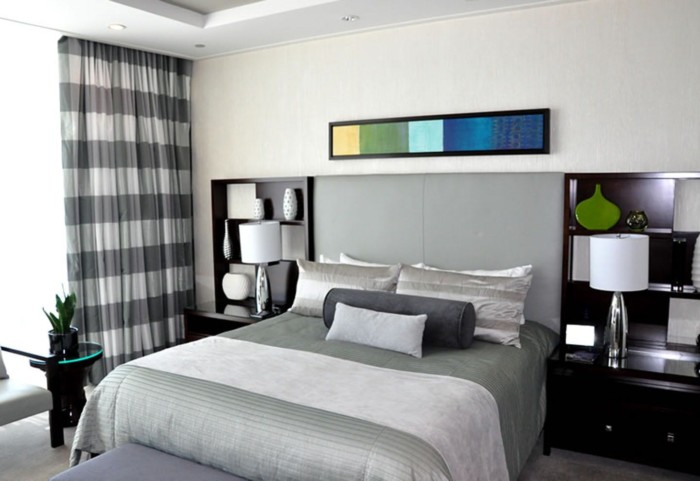 1. Sky Suites Two Bedroom Penthouse
ARIA Resort & Casino Las Vegas
2 beds
Starting At: $720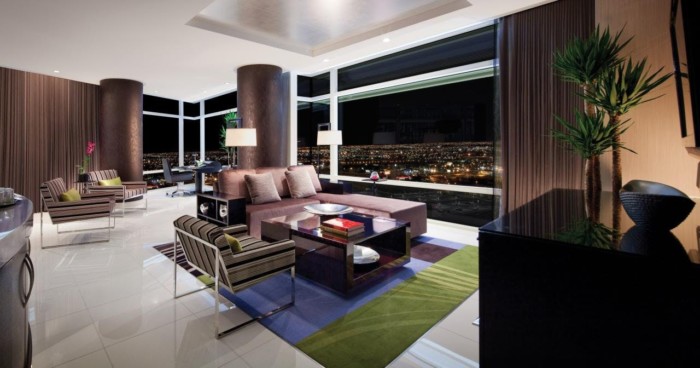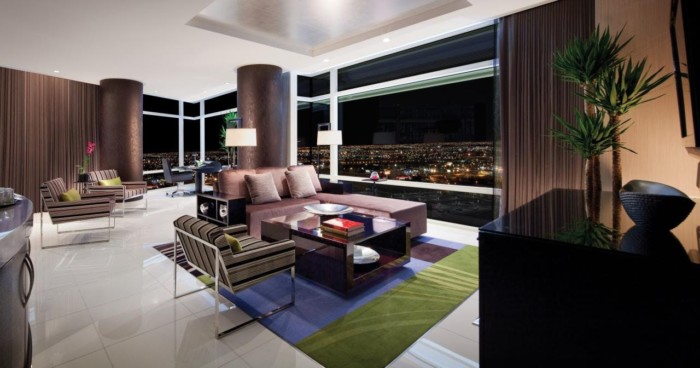 2. Sky Suites Two Bedroom Penthouse – Mountain View
ARIA Resort & Casino Las Vegas
2 beds
Starting At: $652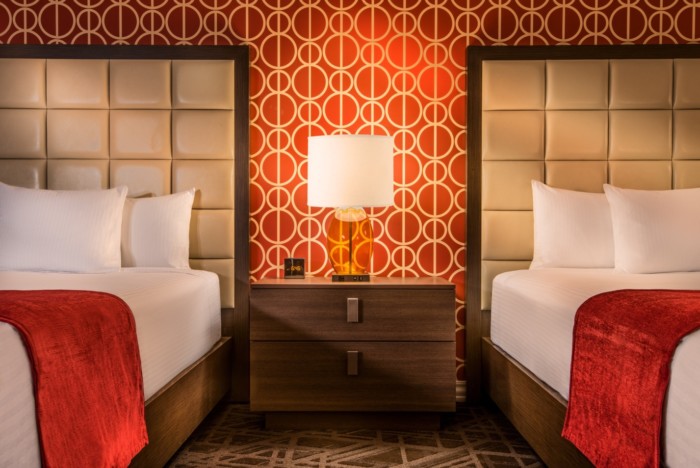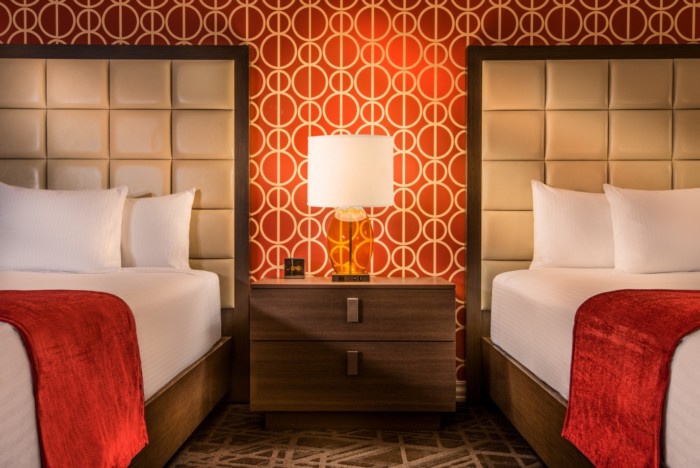 3. Resort Premium Suite + Resort Tower Queen | Non-Smoking
Bally's Las Vegas
3 beds
Starting At: $146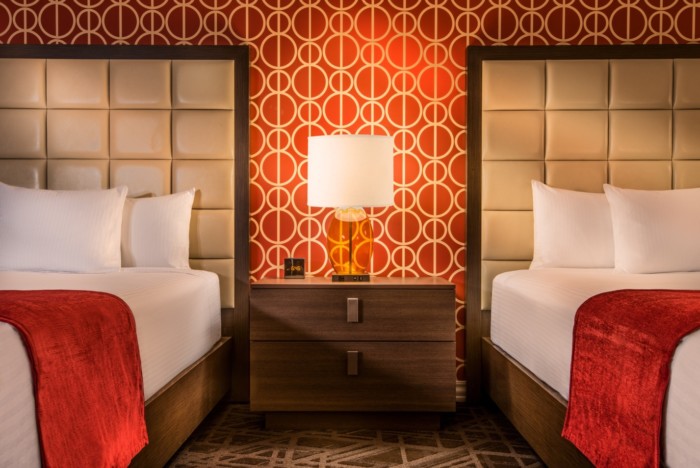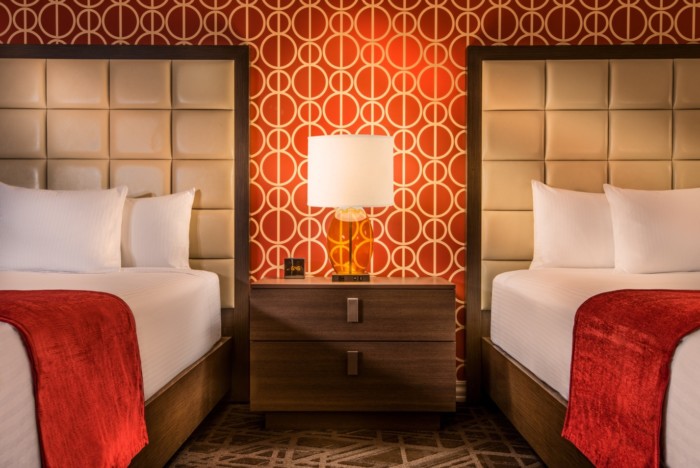 4. Resort Studio Suite | 1 King | Non-Smoking + Resort Tower Queen | Non-Smoking
Bally's Las Vegas
3 beds
Starting At: $74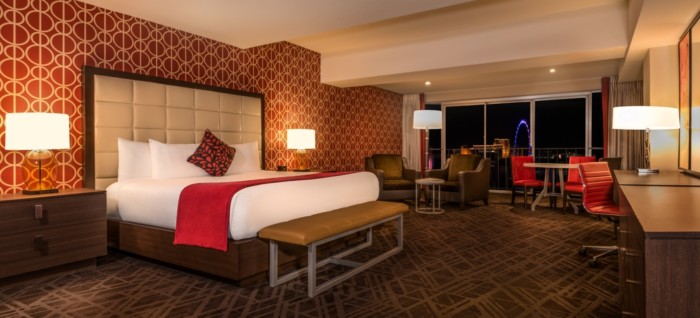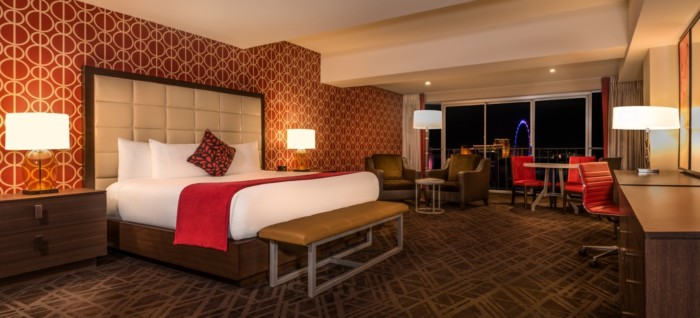 5. Resort Studio Suite | 2 Queens | Non-Smoking + Resort Tower King | Non-Smoking
Bally's Las Vegas
3 beds
Starting At: $91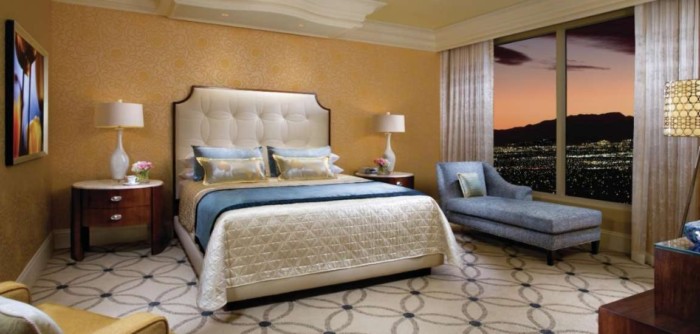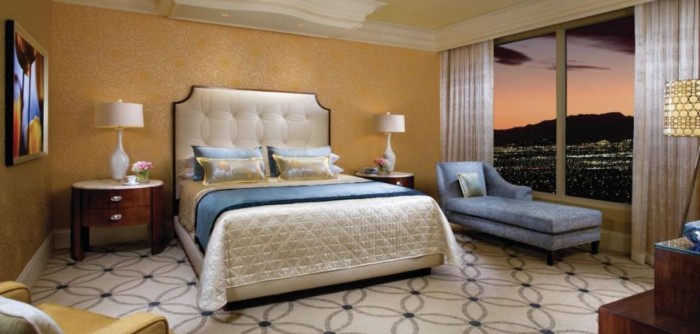 5. Two Bedroom Bellagio Suite
Bellagio
2 beds
Starting At: $629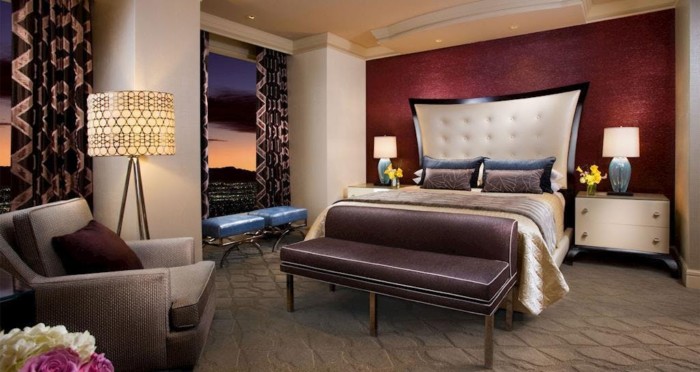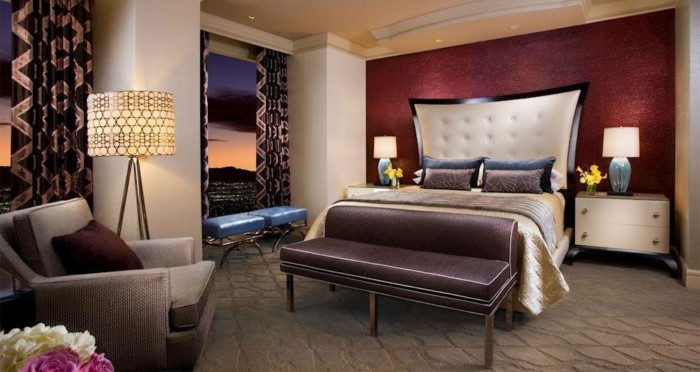 6. Two Bedroom Penthouse Suite (2 options)
Bellagio
2 beds
Starting At: $769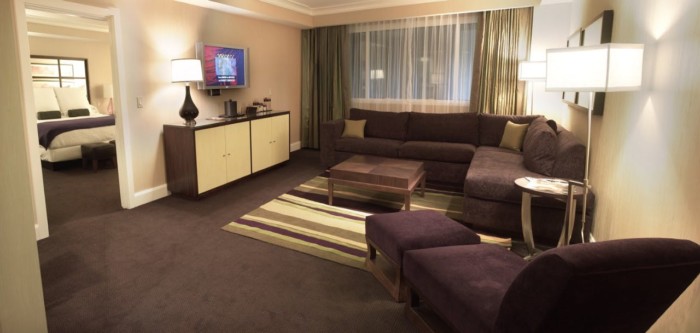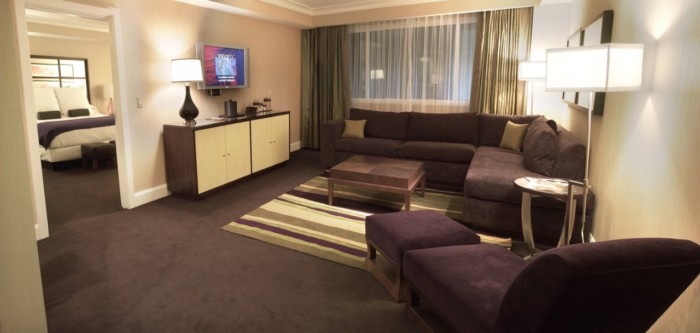 7. Forum Petite Suite + 2 Queens
Caesars Palace
3 beds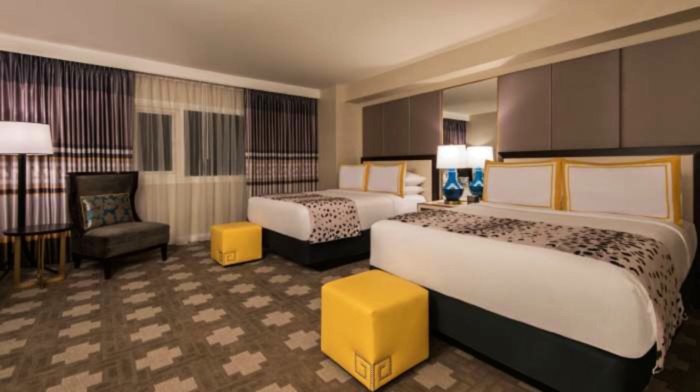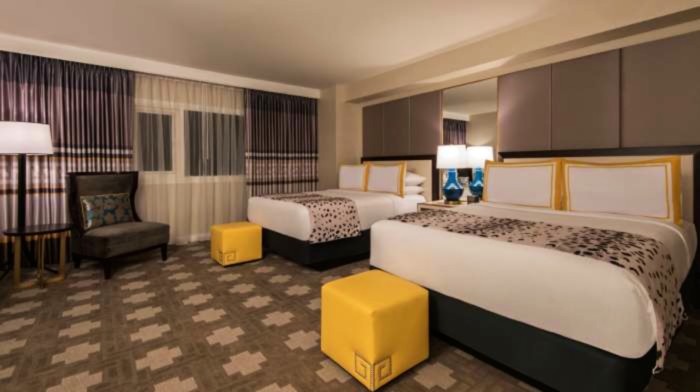 8. Julius Executive Suite | 2 Queens + 1 King
Caesars Palace
3 beds
Starting At: $390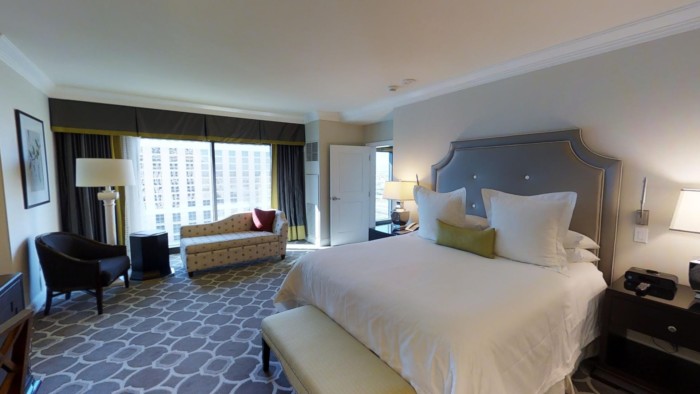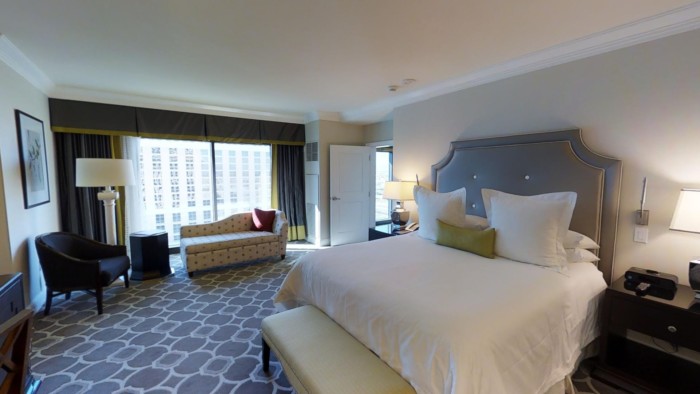 9. Octavius Executive Suite + 2 Queens
Caesars Palace
3 beds
Starting At: $459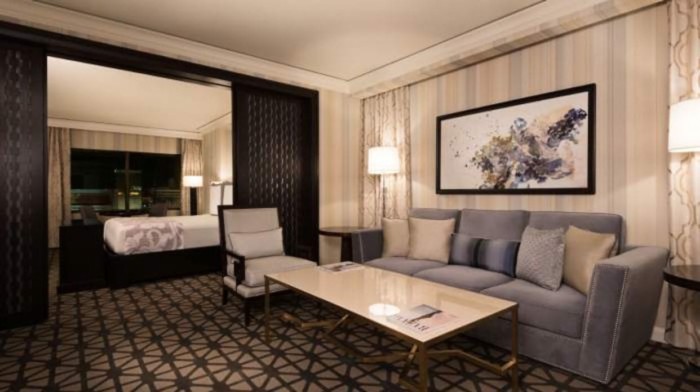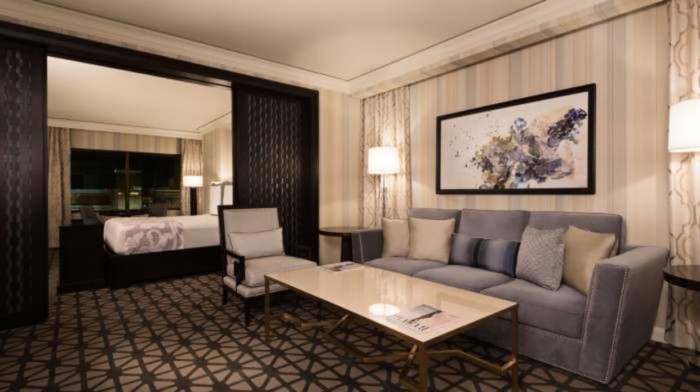 10. Octavius Premium Suite, 1 King + 2 Queens
Caesars Palace
3 beds
Starting At: $675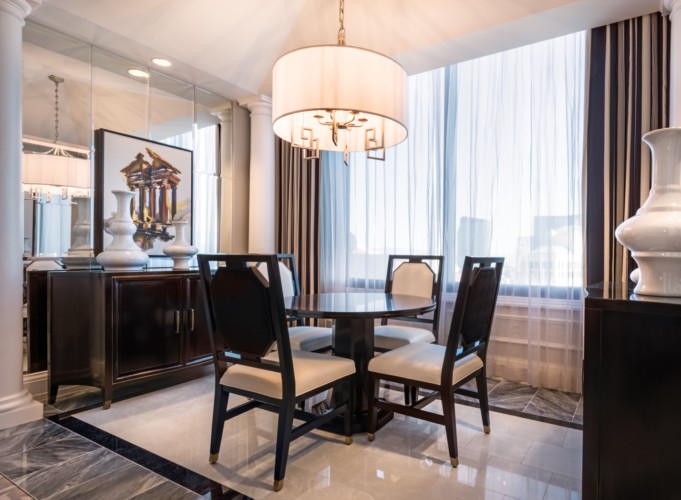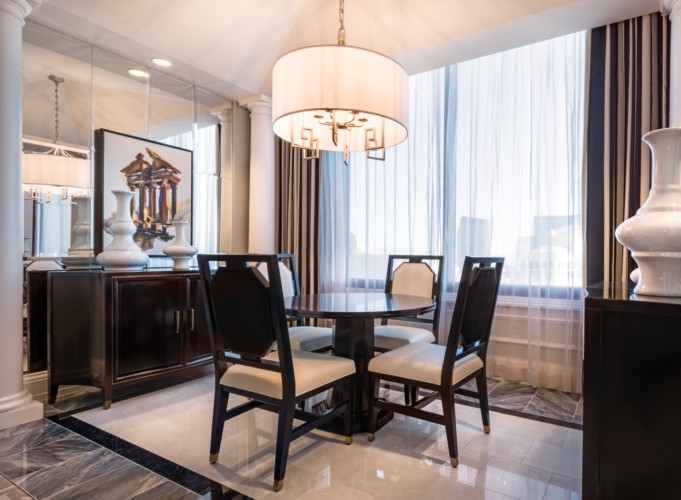 11. Palace Executive Suite + 2 Queens
Caesars Palace
3 beds
Starting At: $625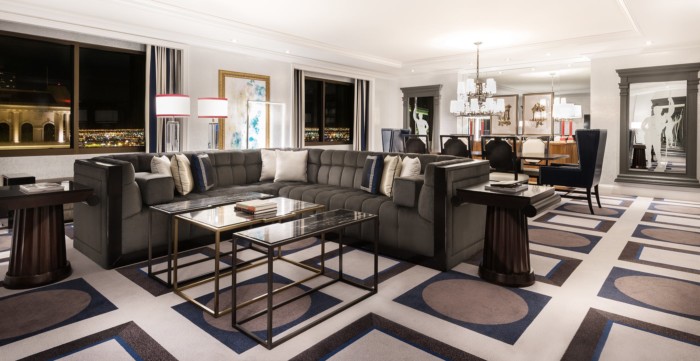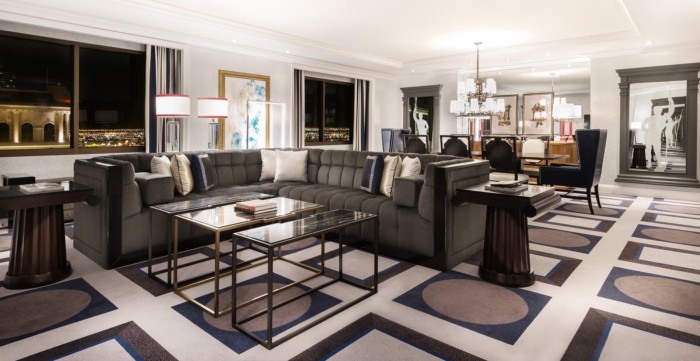 12. Palace Premium Suite + 2 Queens
Caesars Palace
3 beds
Starting At: $745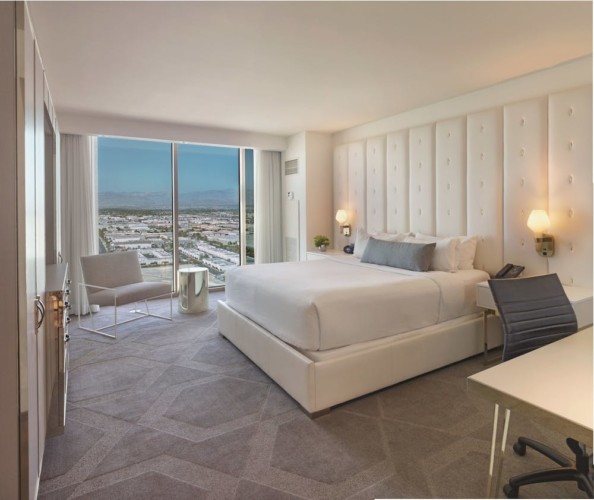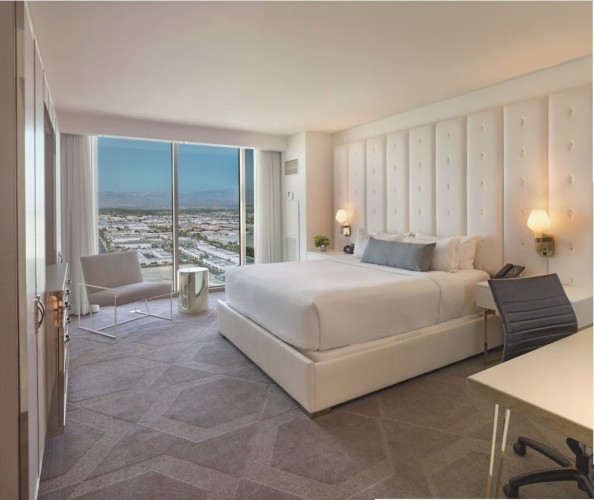 13. Delano Two Bedroom Suite
Delano Las Vegas
3 beds
Starting At: $319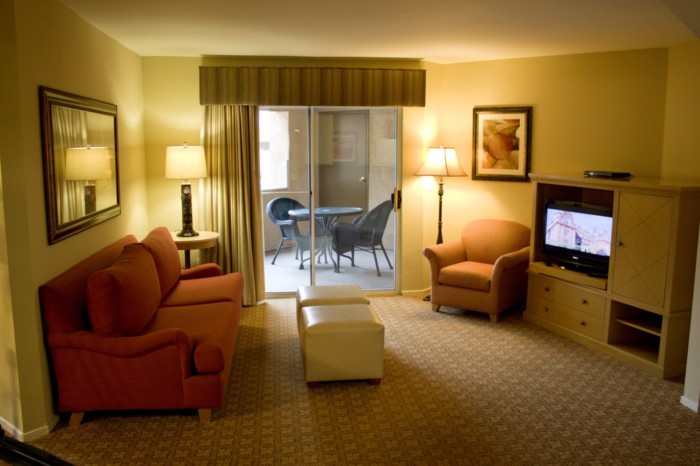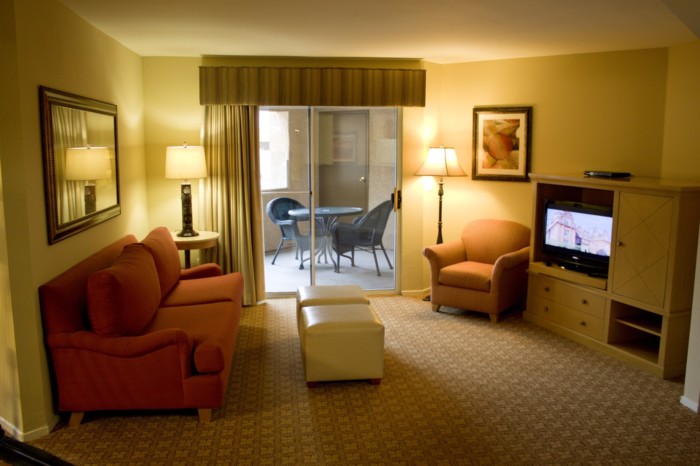 14. Two Bedroom Suite
Desert Paradise Resort
2 beds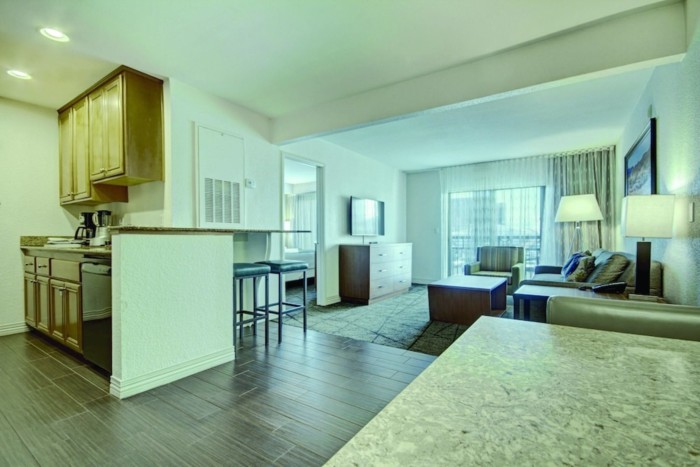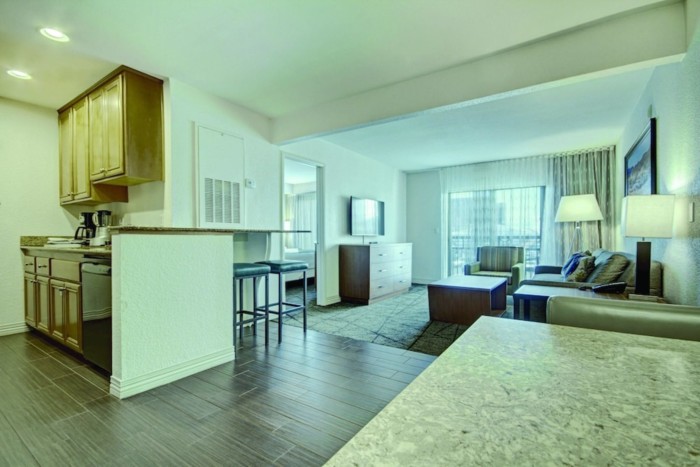 15. Two Bedroom Suite (3 options)
Desert Rose Resort
2 beds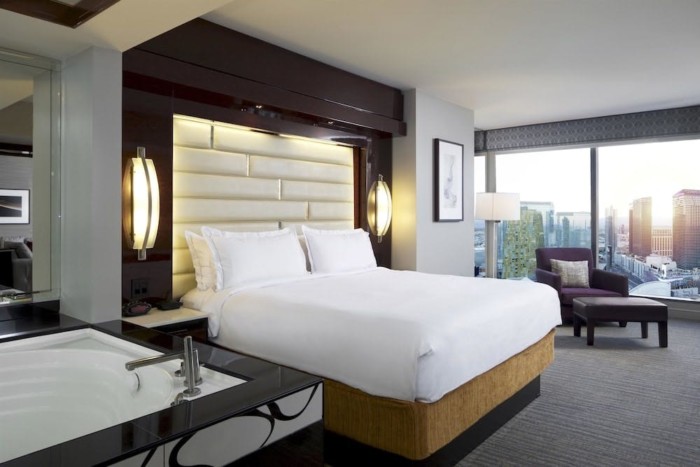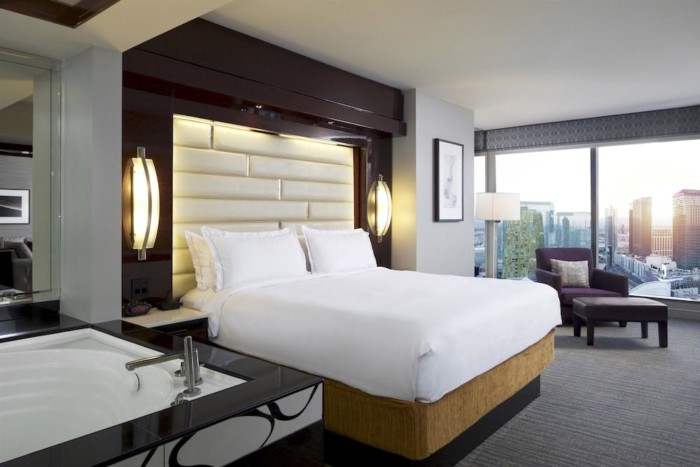 16. 2 Bedroom 2 King Suite with Sofabed (3 options)
Elara by Hilton Grand Vacations
2 beds
Starting At: $427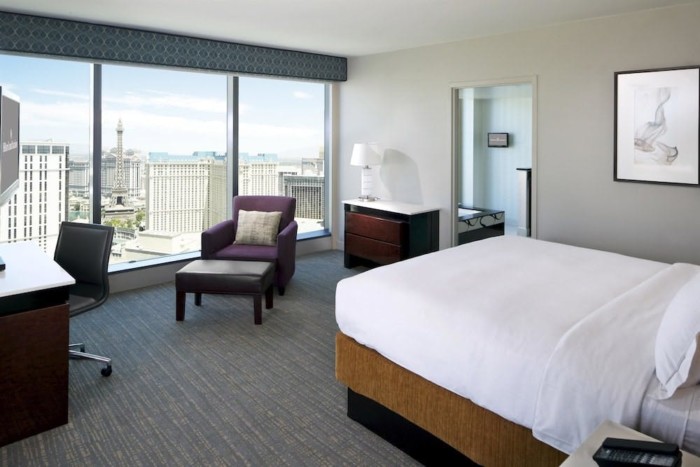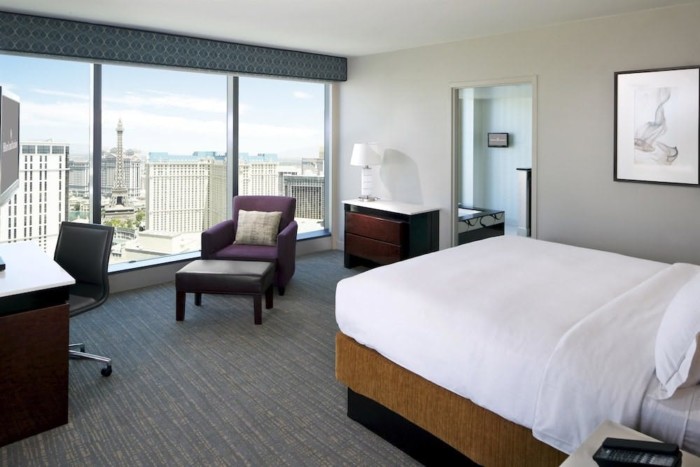 17. Corner 2 Bedroom 2 King Suite with Sofabed (2 options)
Elara by Hilton Grand Vacations
2 beds
Starting At: $520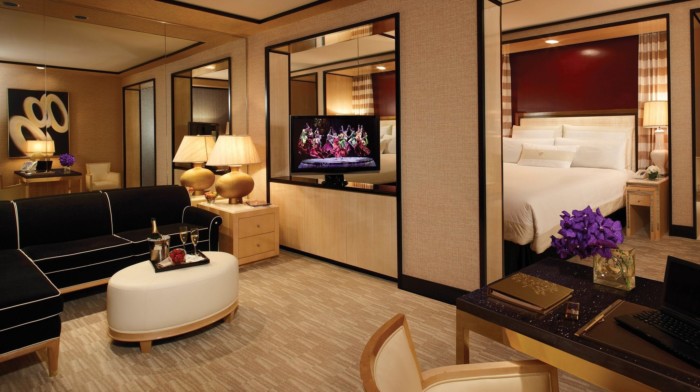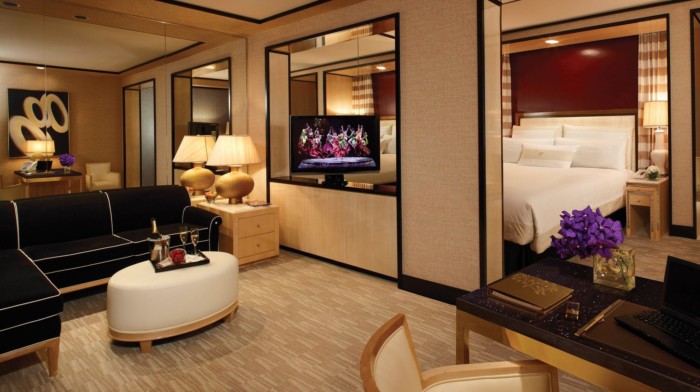 18. Encore Panoramic Resort Suite King + Encore Panoramic Resort Suite King
Encore at Wynn Las Vegas
2 beds
Starting At: $458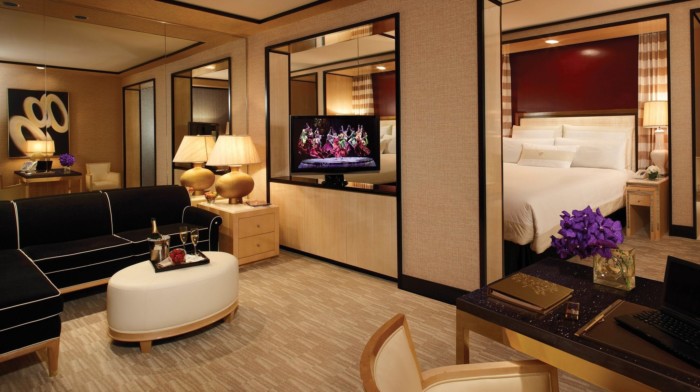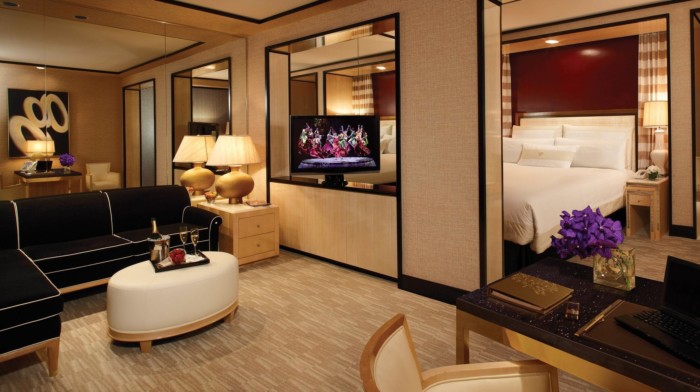 19. Encore Resort Suite King + Encore Resort Suite King
Encore at Wynn Las Vegas
2 beds
Starting At: $358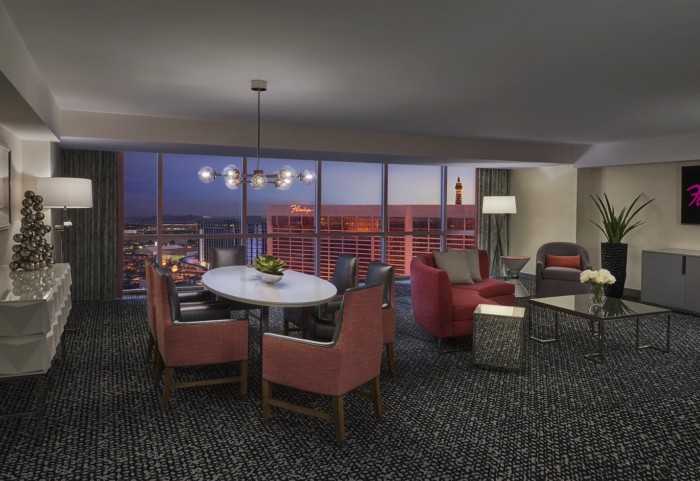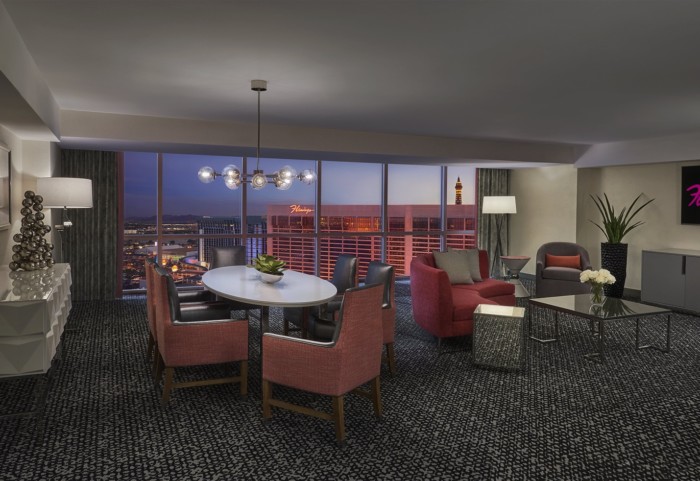 20. Flamingo Executive Suite | Non-Smoking + Flamingo Room | 2 Queens
Flamingo Las Vegas
3 beds
Starting At: $289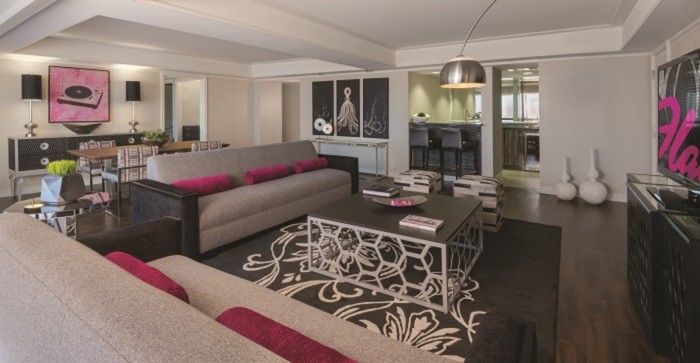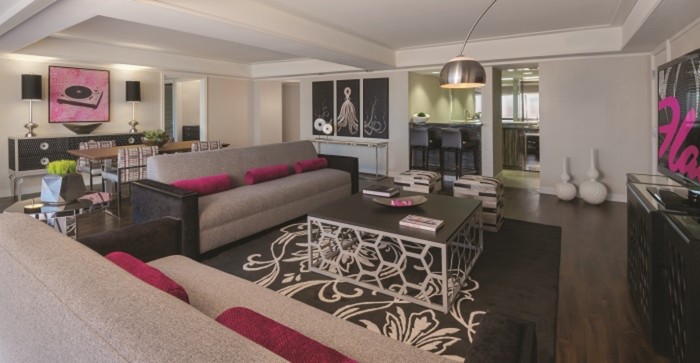 21. Forever Fab Suite + 2 Queens
Flamingo Las Vegas
3 beds
Starting At: $240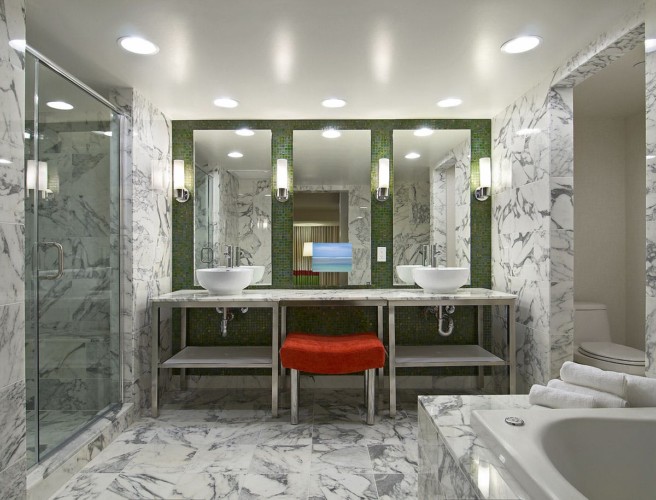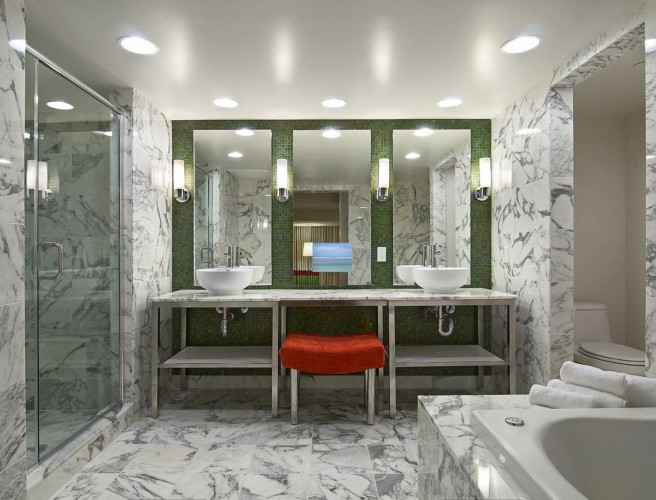 22. Metropolitan Suite
Flamingo Las Vegas
3 beds
Starting At: $435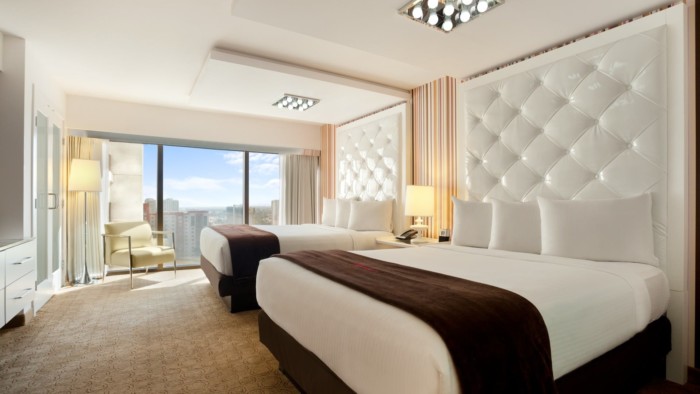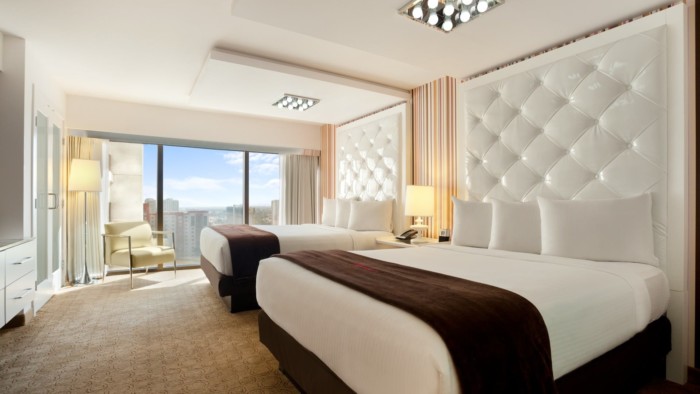 23. Neapolitan Suite + 2 Queens
Flamingo Las Vegas
3 beds
Starting At: $184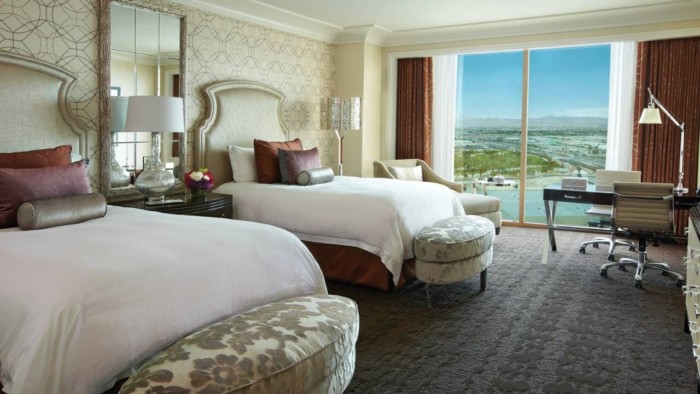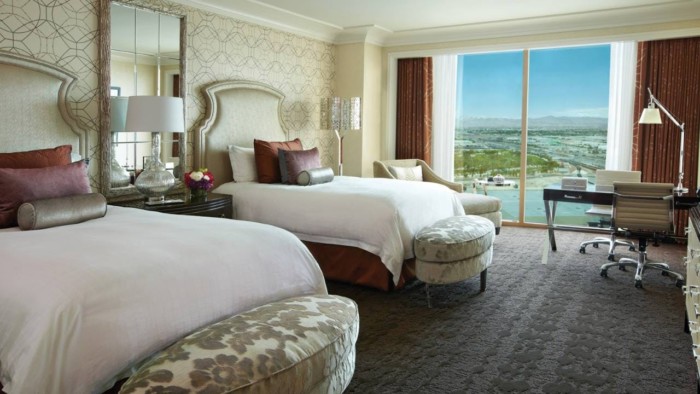 24. One-Bedroom Suite King + Deluxe Doubles
Four Seasons Hotel Las Vegas
3 beds
Starting At: $855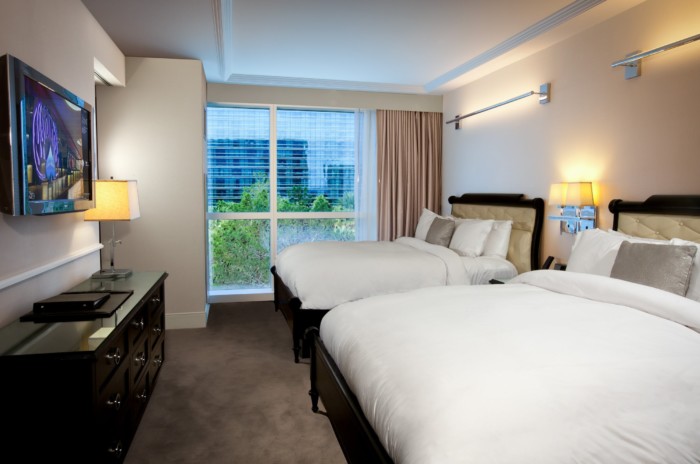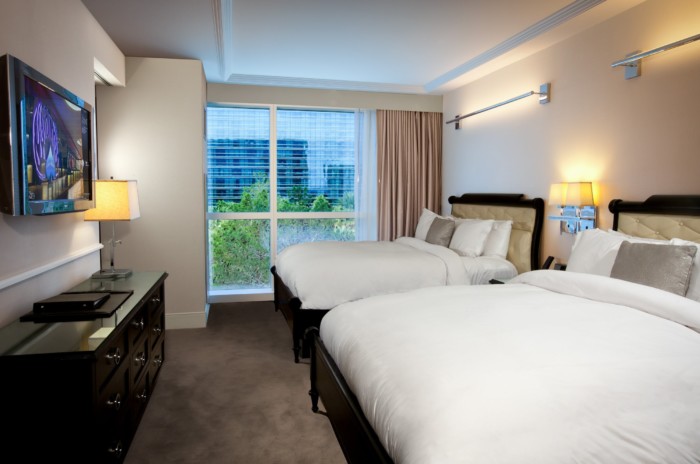 25. HRH Queen Suite + HRH King Suite
Hard Rock Hotel and Casino
3 beds
Starting At: $183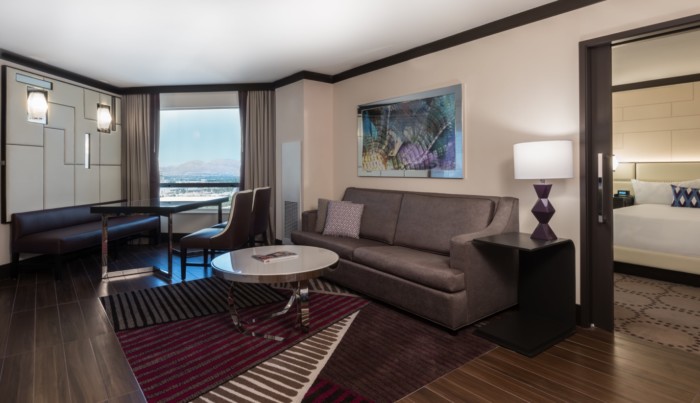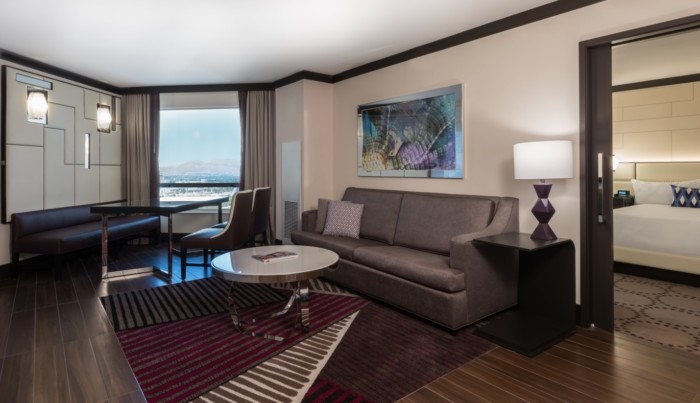 26. Valley Tower Executive Suite + Valley 2 Queen Room
Harrah's Hotel and Casino Las Vegas
3 beds
Starting At: $158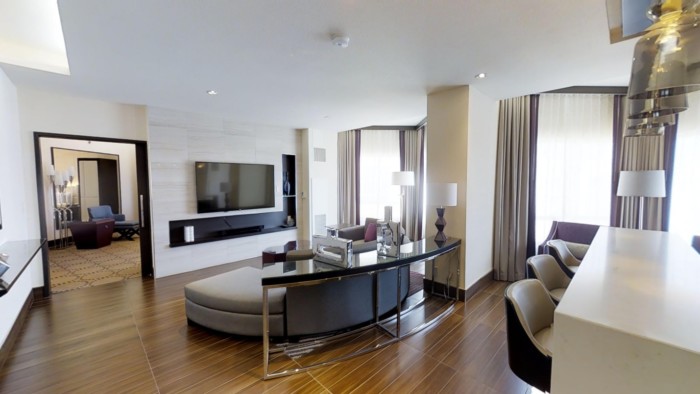 27. Valley Tower Vice Presidential Suite + 2 Queens
Harrah's Hotel and Casino Las Vegas
3 beds
Starting At: $975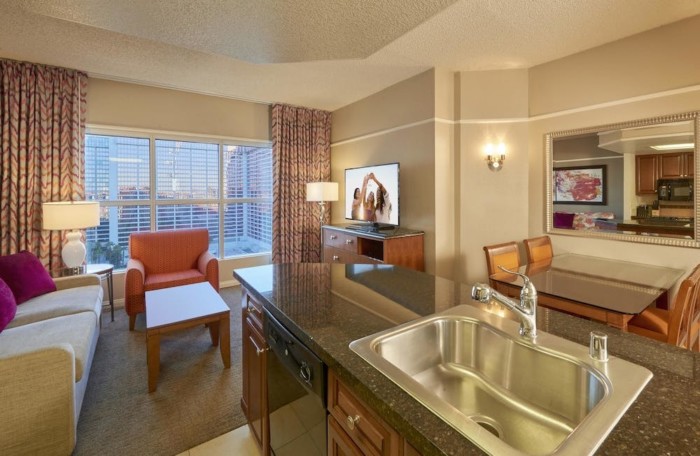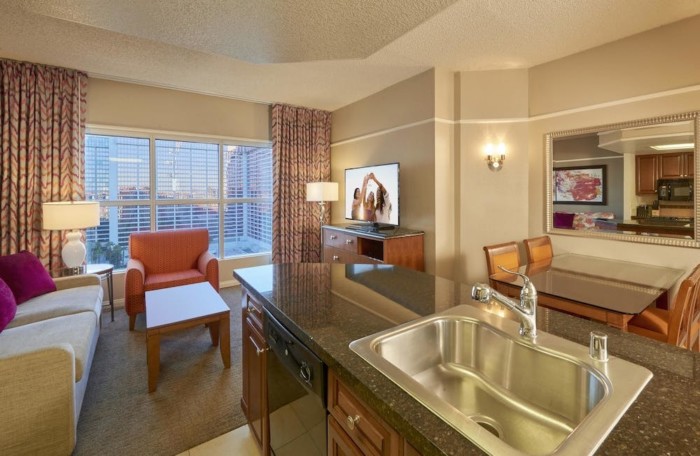 28. Two Bedroom King Suite
Hilton Grand Vacations at the Flamingo
2 beds
Starting At: $256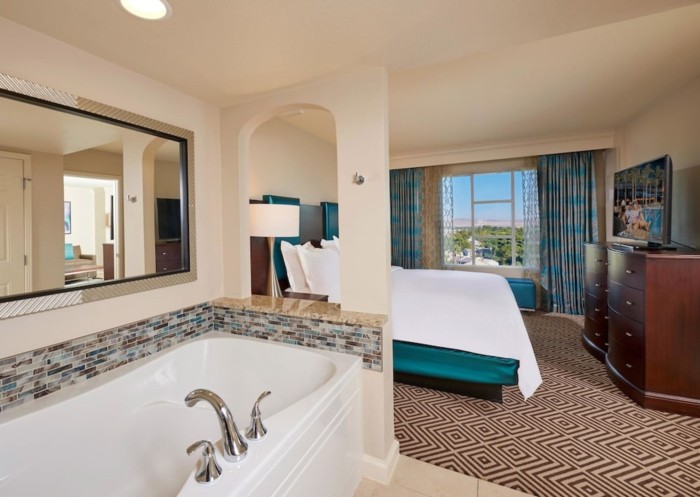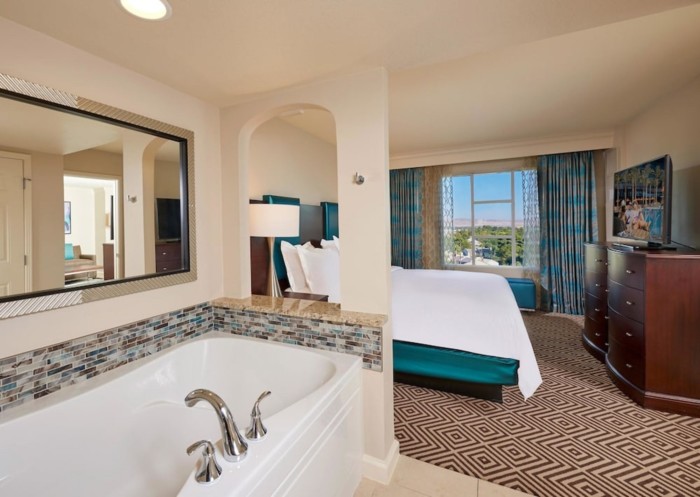 29. 2 Bedroom 1 King 2 Queens Suite with Sofabed
Hilton Grand Vacations on Paradise (Convention Center)
3 beds
Starting At: $189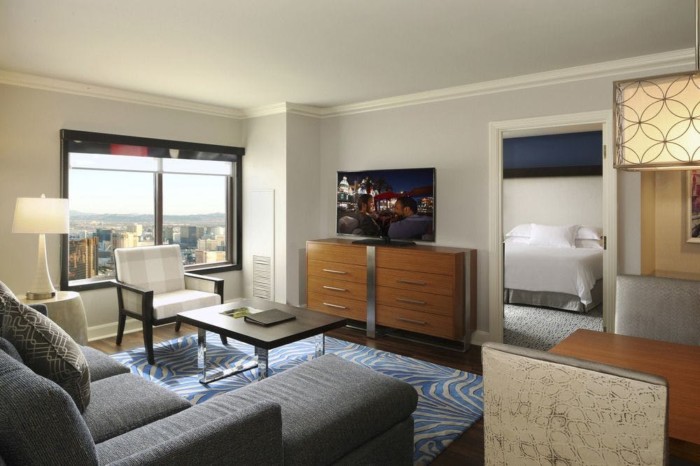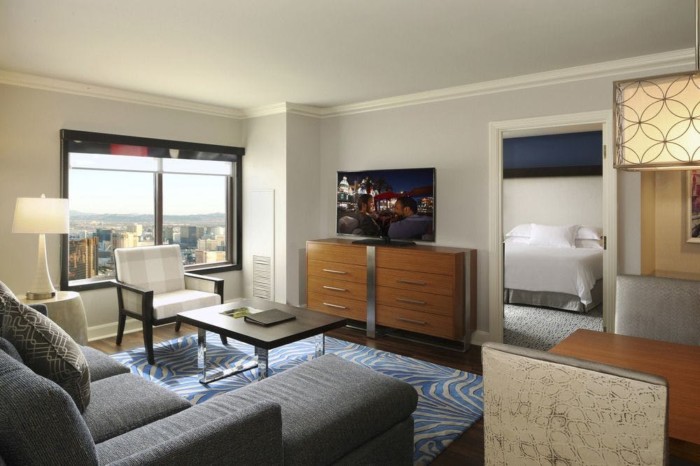 30. 2 Bedroom 2 King Suite (2 options)
Hilton Grand Vacations on the Las Vegas Strip
2 beds
Starting At: $189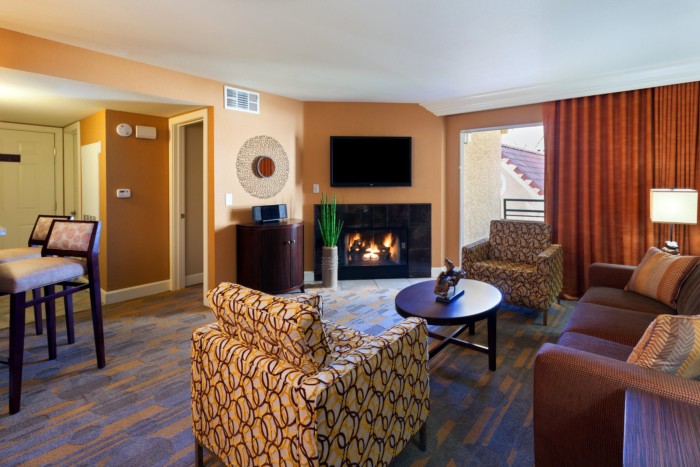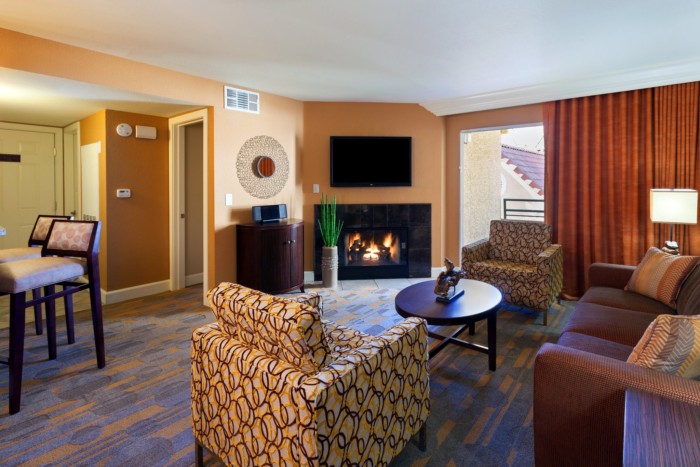 31. 2 Bedroom Villa with 2 King Beds
Holiday Inn Club Vacations at Desert Club Resort
2 beds
Starting At: $259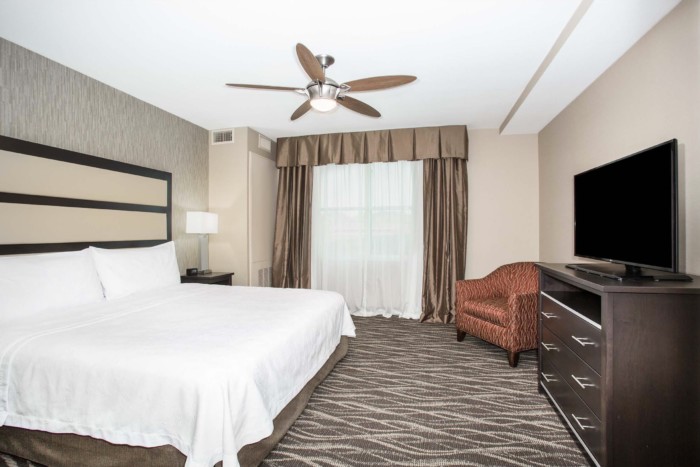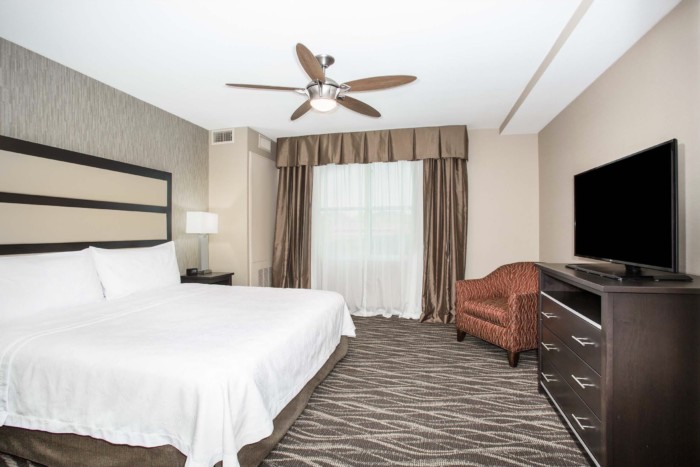 32. 1 King 2 Queen Beds 2 Bedroom 2 Bath Penthouse Suite Non-smoking
Homewood Suites by Hilton Henderson South Las Vegas
3 beds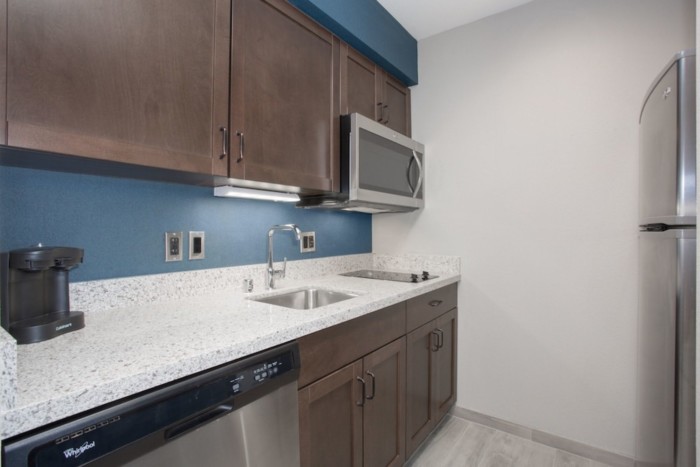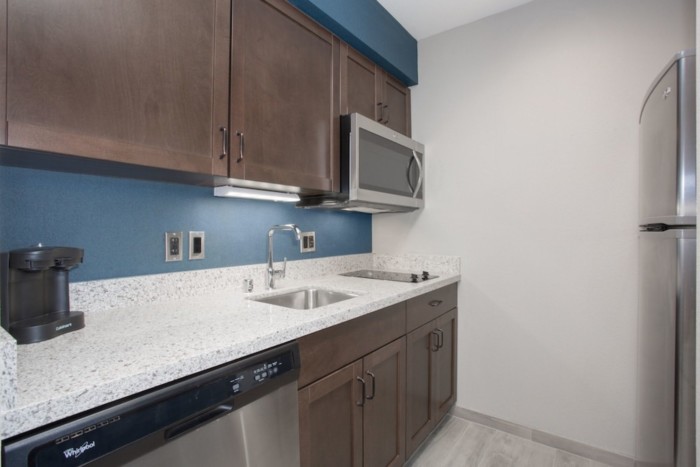 33. 1 King 2 Queen Beds 2 Bedroom 2 Bath Suite (3 options)
Homewood Suites by Hilton Las Vegas City Center
3 beds
Starting At: $195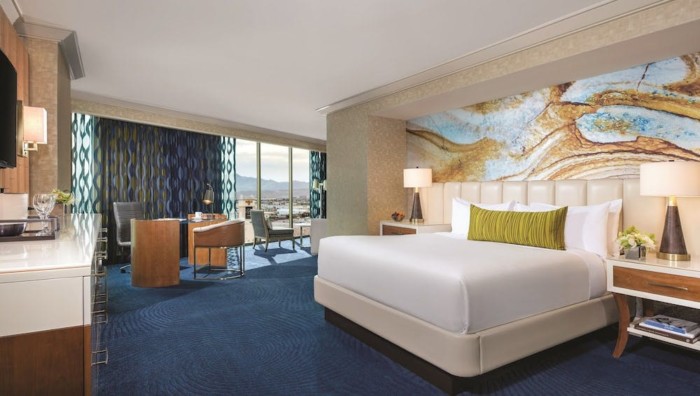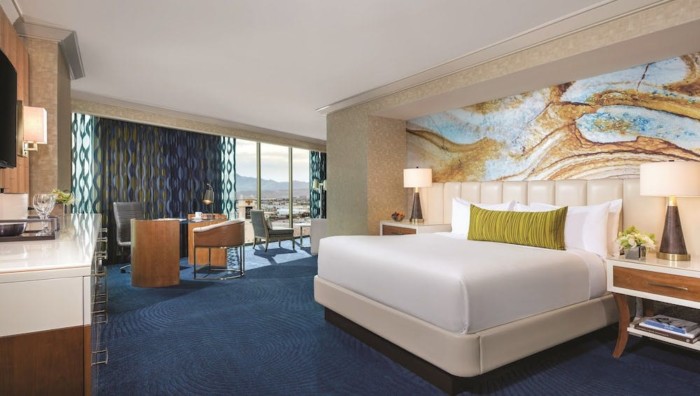 34. Executive King Suite + Resort Queen Strip View
Mandalay Bay Resort and Casino
3 beds
Starting At: $293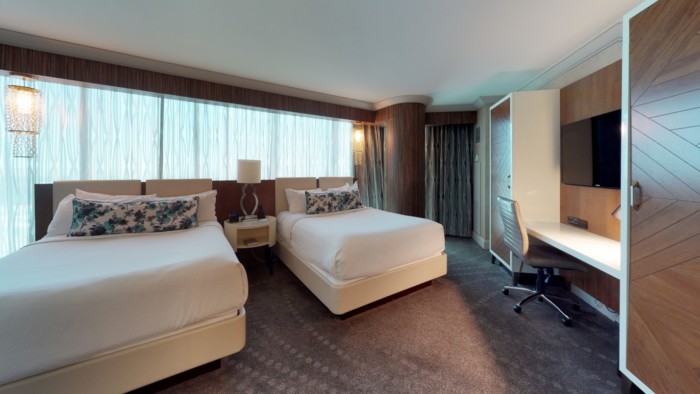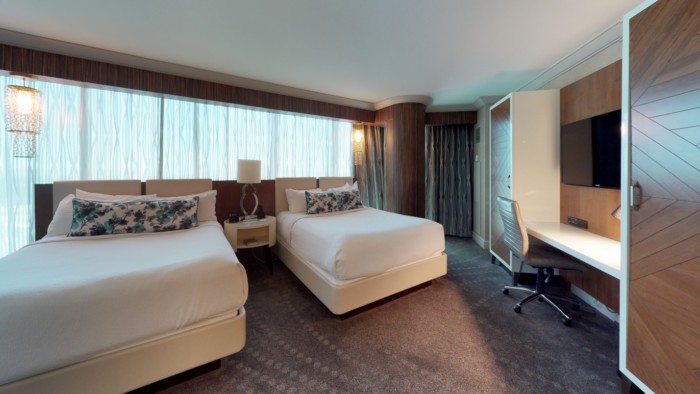 35. Panoramic 2 Bedroom Suite – Queen
Mandalay Bay Resort and Casino
3 beds
Starting At: $502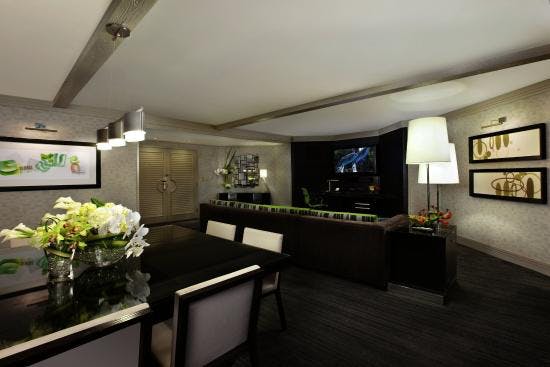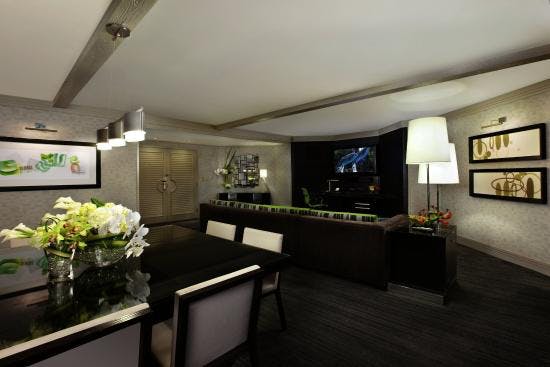 Mirage Resort & Casino
3 beds
Starting At: $414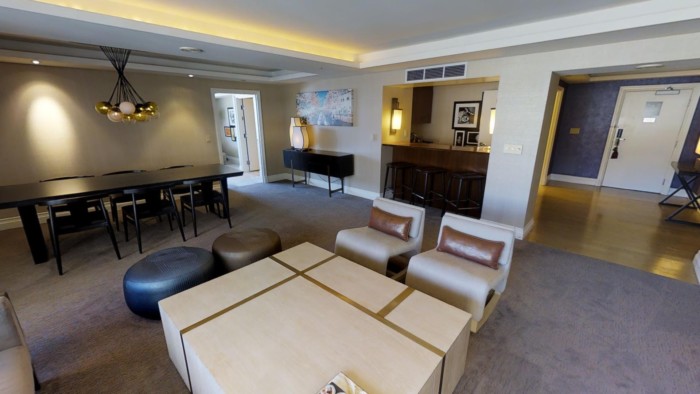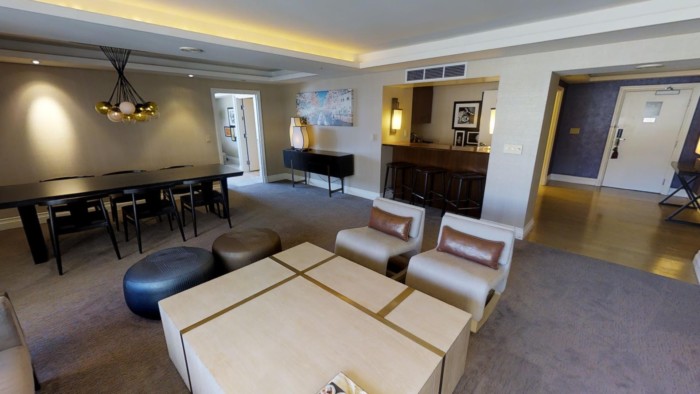 37. Hakone Suite + Luxury Queens
Nobu Hotel at Caesars Palace
3 beds
Starting At: $820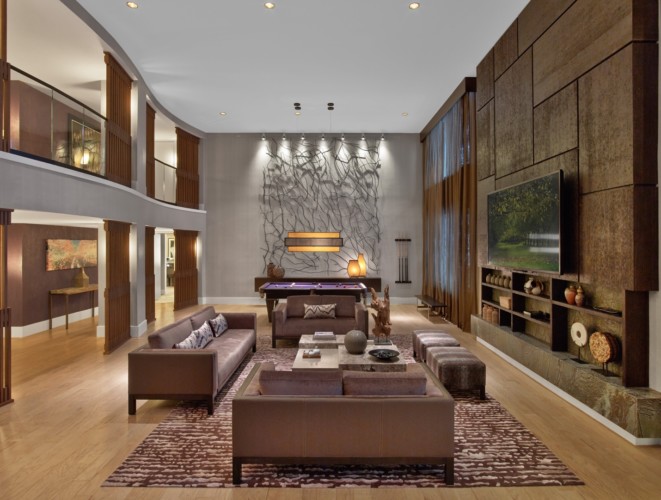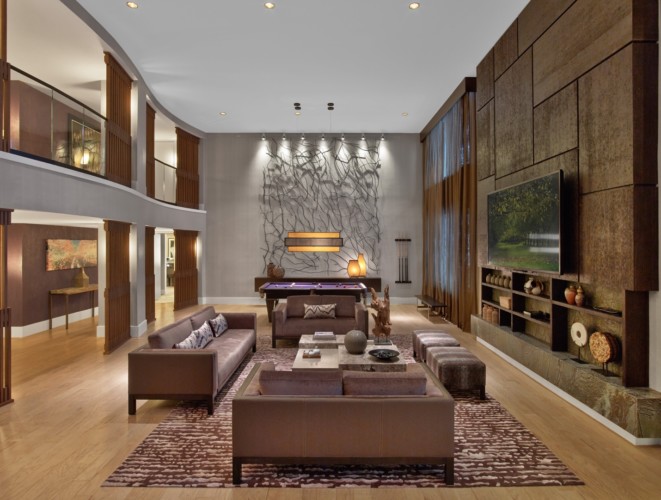 38. Nobu Penthouse + King Room
Nobu Hotel at Caesars Palace
2 beds
Starting At: $2,809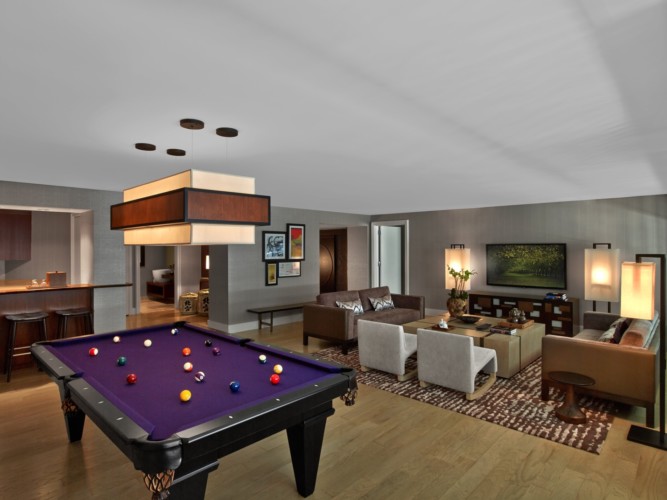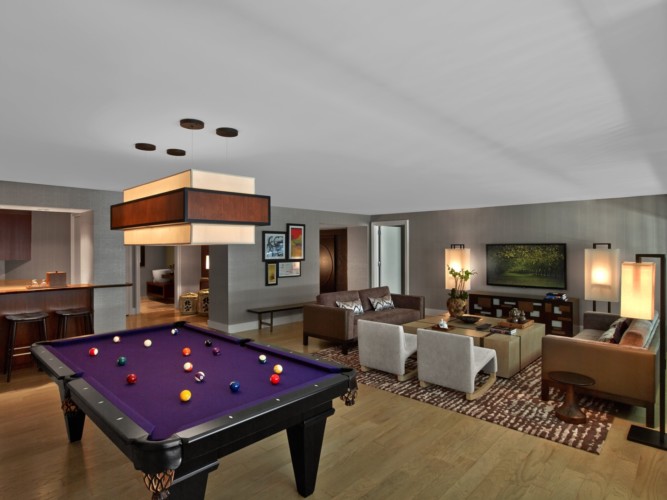 39. Sake Suite + Luxury King
Nobu Hotel at Caesars Palace
2 beds
Starting At: $1,009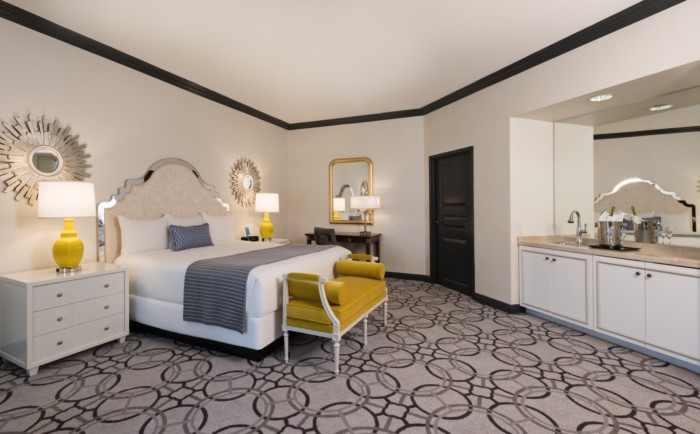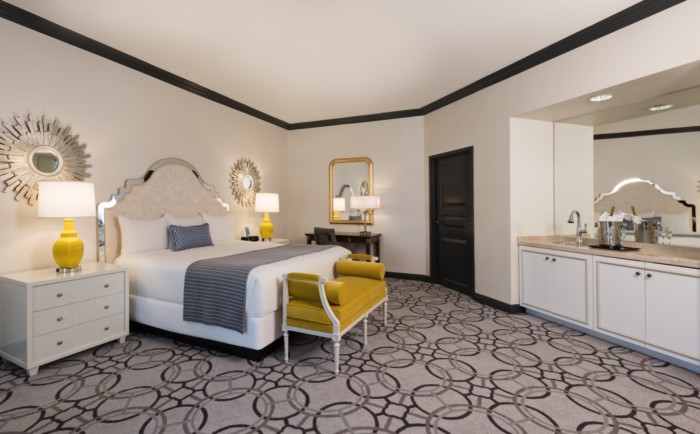 40. Remodeled Classic King Suite + 2 Queens
Paris Las Vegas
3 beds
Starting At: $168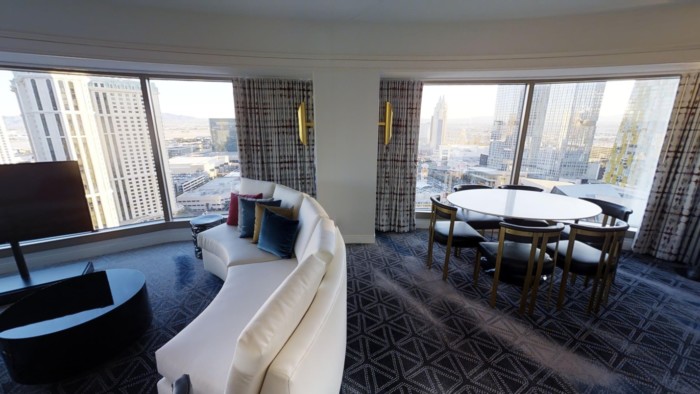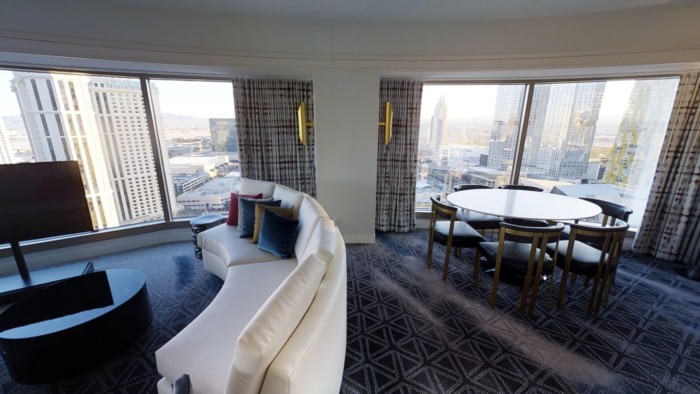 41. Ultra Hip Panorama King Suite + 2 Queens
Planet Hollywood Resort & Casino
3 beds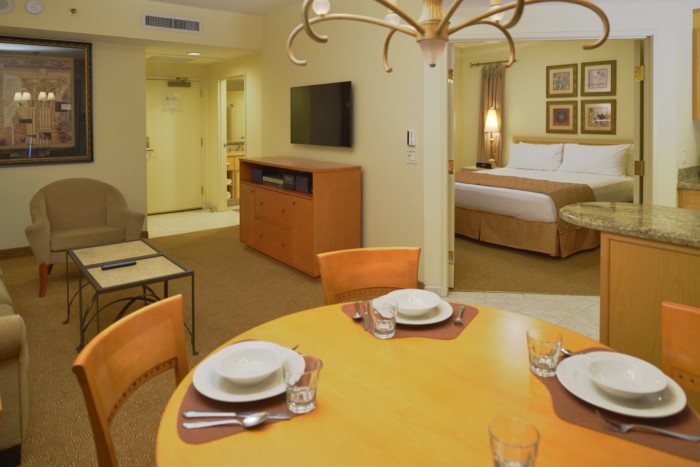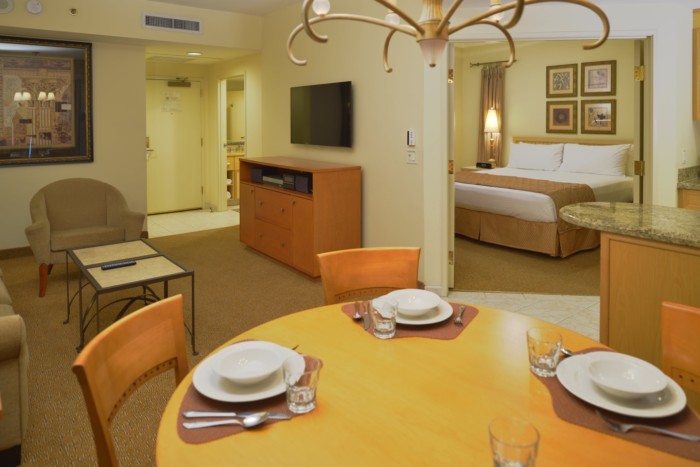 42. Two Bedroom Suite
Polo Towers by Diamond Resorts
2 beds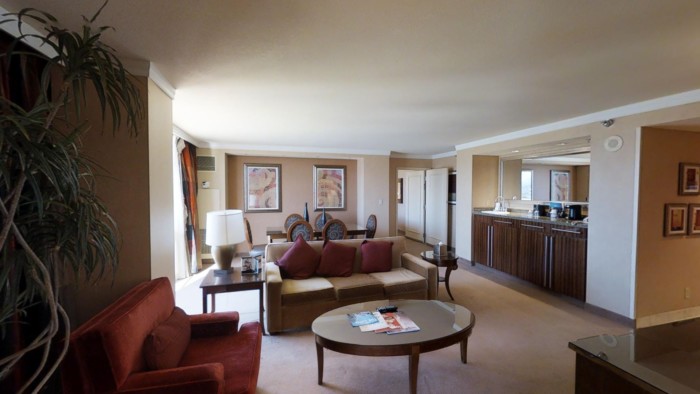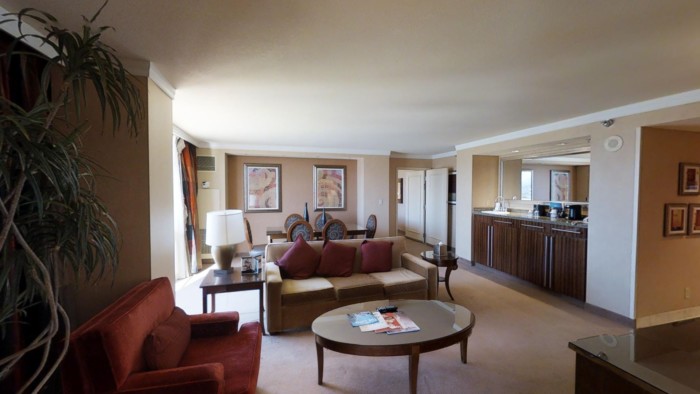 43. Carioca Suite | 1 King + 2 Queens
Rio All-Suite Hotel & Casino
3 beds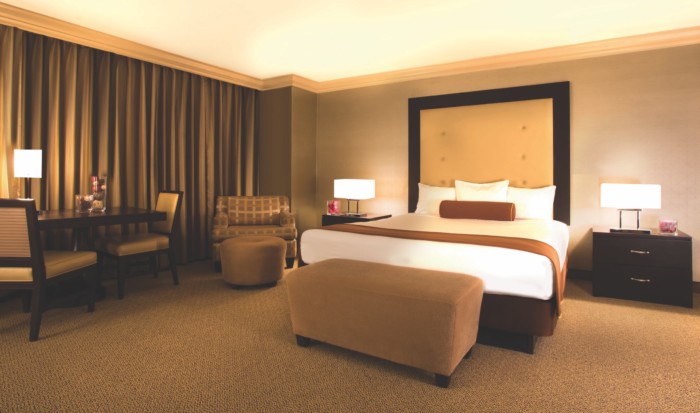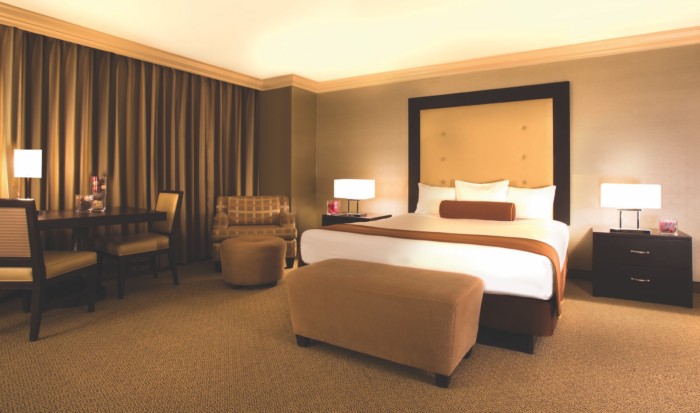 44. Deluxe Masquerade Tower, 1 King, Non-Smoking + Deluxe Masquerade Tower, 2 Queens, Non-Smoking
Rio All-Suite Hotel & Casino
3 beds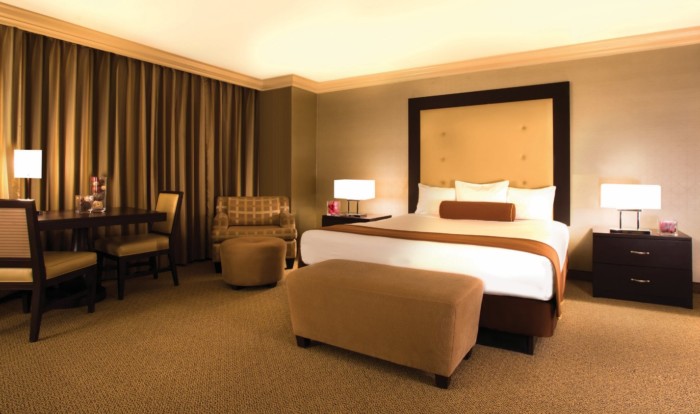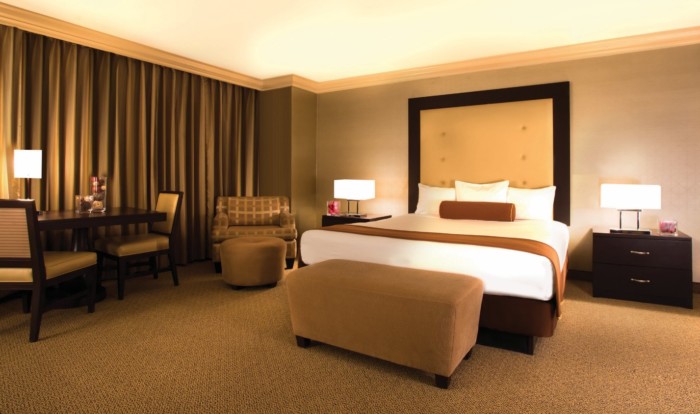 45. Deluxe Masquerade Tower, 1 King, Smoking + Deluxe Masquerade Tower, 2 Queens, Smoking
Rio All-Suite Hotel & Casino
3 beds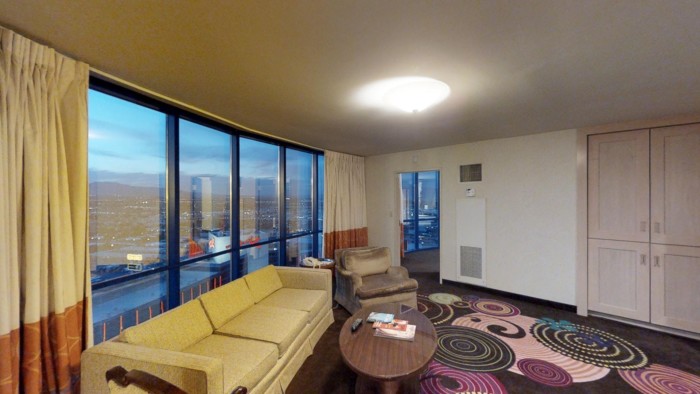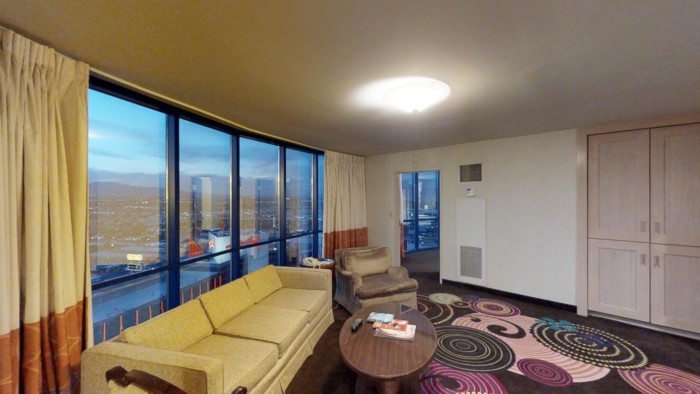 46. Masquerade Suite + 2 Queens
Rio All-Suite Hotel & Casino
3 beds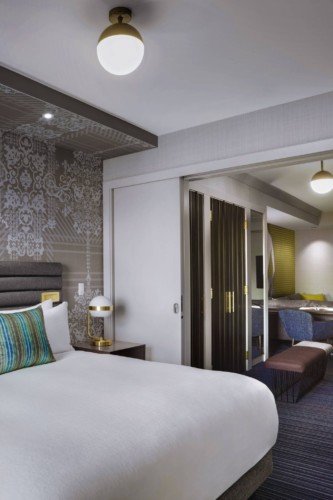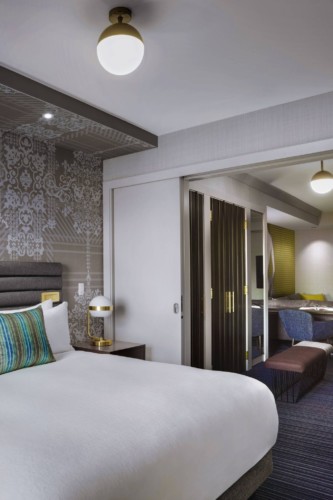 47. Terrace Suite Fountain View + Terrace One Bedroom |
The Cosmopolitan of Las Vegas
2 beds
Starting At: $816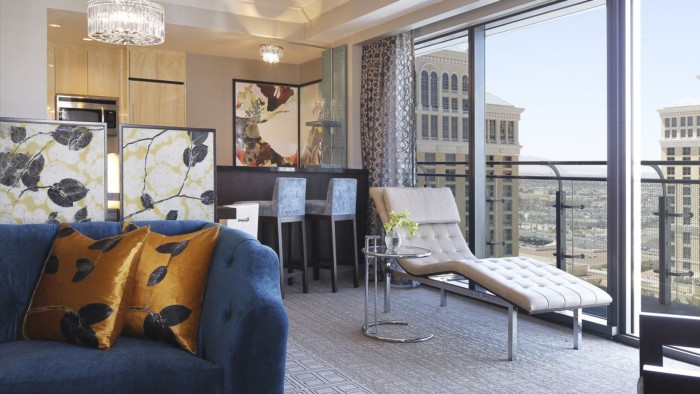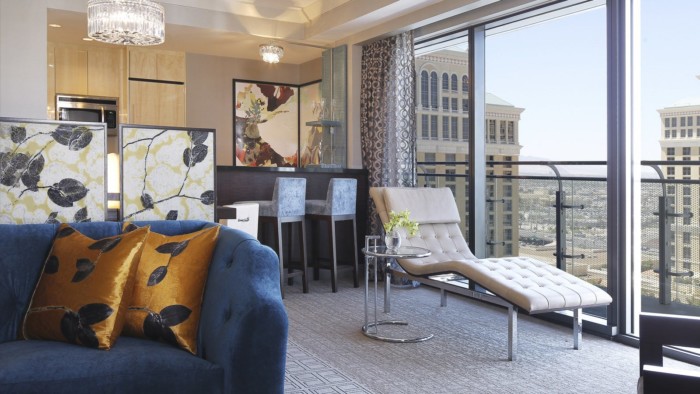 48. Wraparound Fountain View Terrace Suite + Terrace One Bedroom
The Cosmopolitan of Las Vegas
2 beds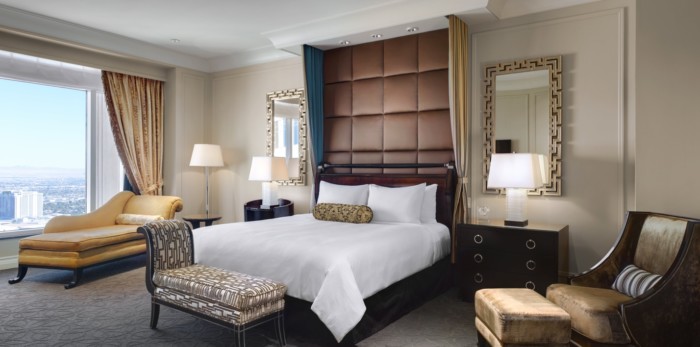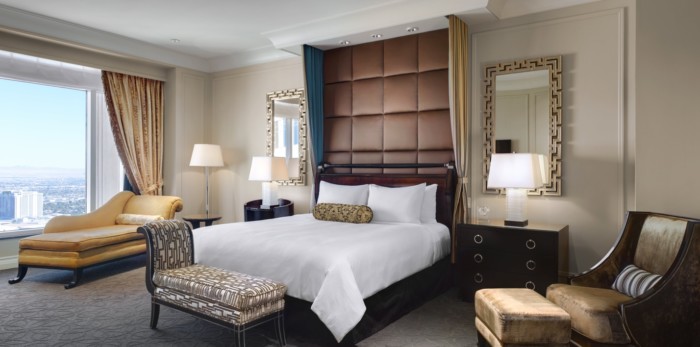 49. Lago Two Bedroom Suite
The Palazzo Resort Hotel & Casino
3 beds
Starting At: $527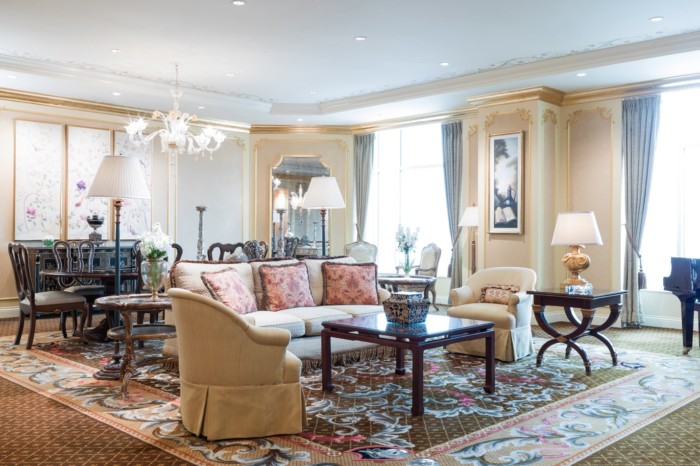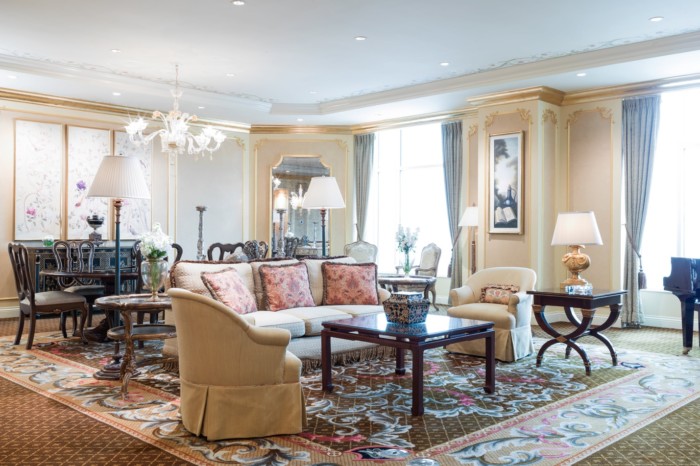 50. Two Bedroom Penthouse Suite
The Venetian Resort Hotel & Casino
3 beds
Starting At: $3,000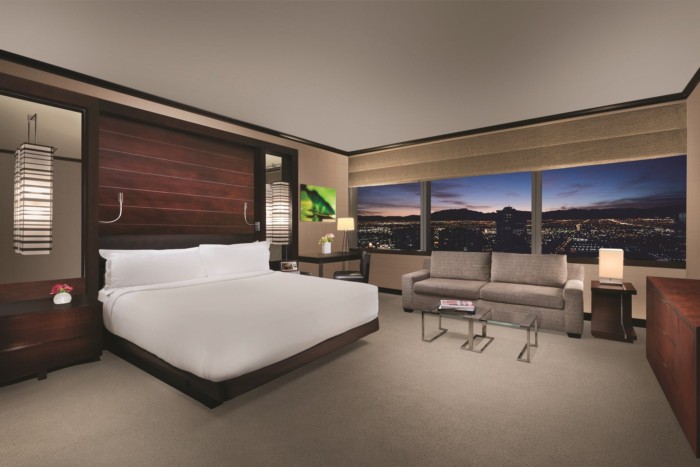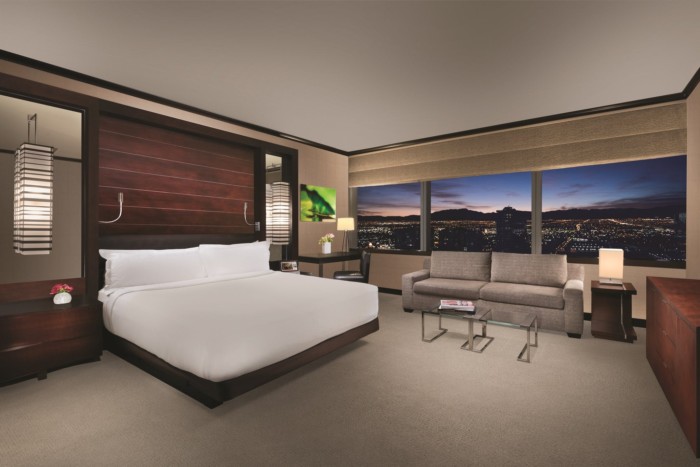 51. Vdara City Corner Suite + Studio Suite
Vdara Hotel & Spa at ARIA Las Vegas
2 beds
Starting At: $298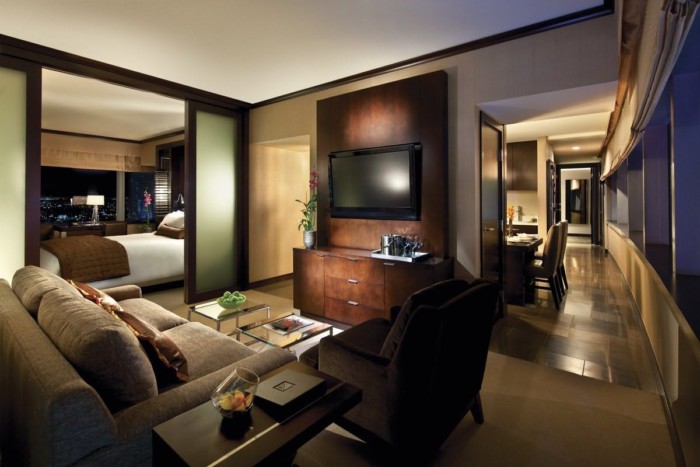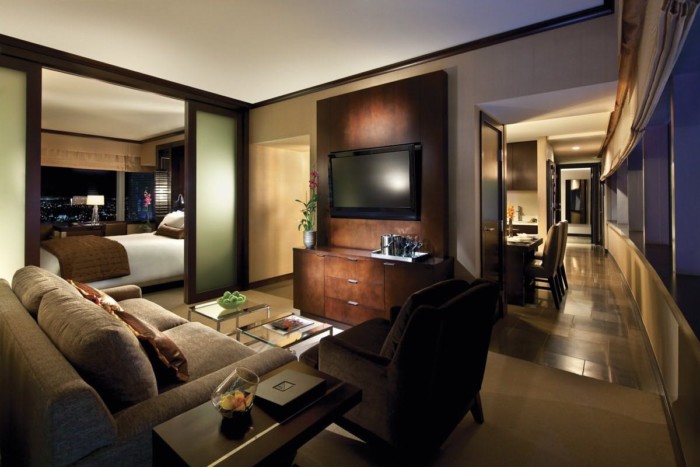 52. Panoramic Suite + Studio Suite
Vdara Hotel & Spa at ARIA Las Vegas
2 beds
Starting At: $358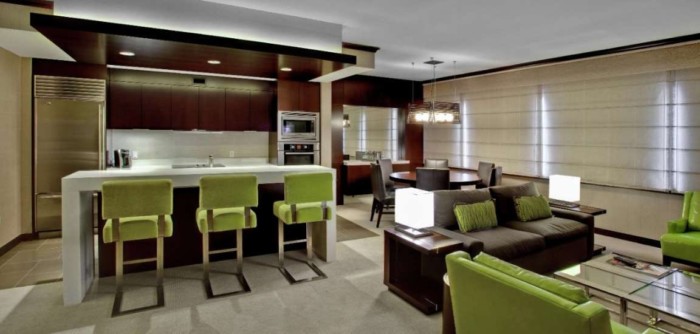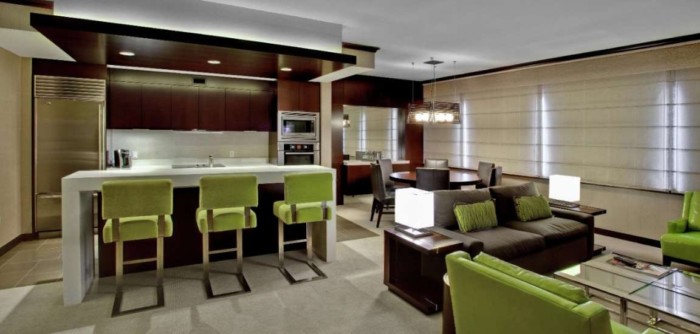 53. Two Bedroom Hospitality Suite
Vdara Hotel & Spa at ARIA Las Vegas
2 beds
Starting At: $559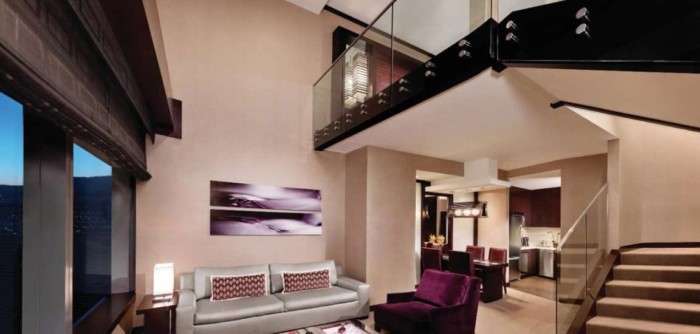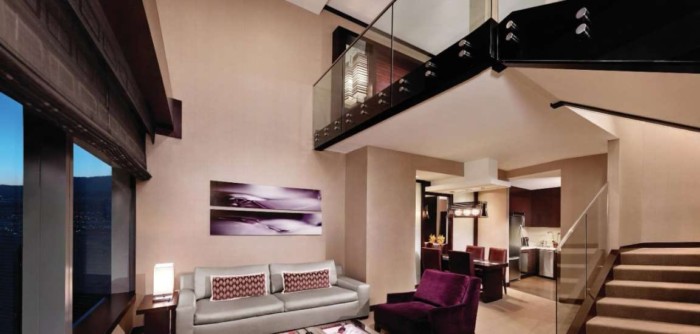 54. Vdara Two Bedroom Loft
Vdara Hotel & Spa at ARIA Las Vegas
2 beds
Starting At: $609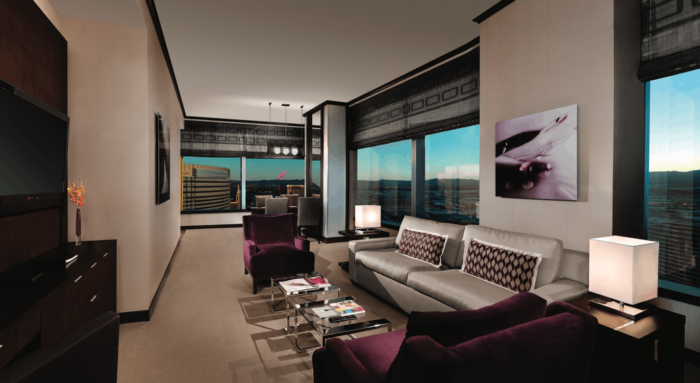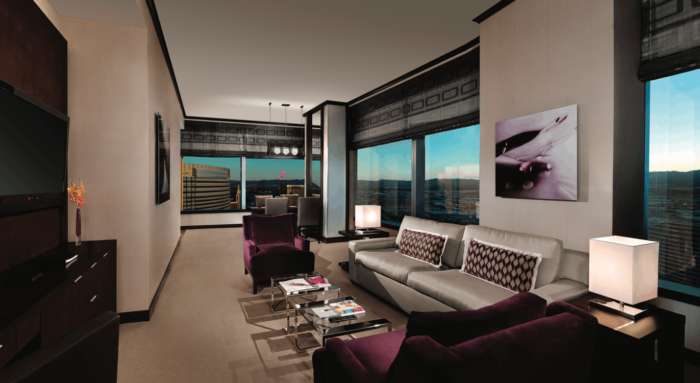 55. Vdara Two Bedroom Penthouse Suite
Vdara Hotel & Spa at ARIA Las Vegas
2 beds
Starting At: $584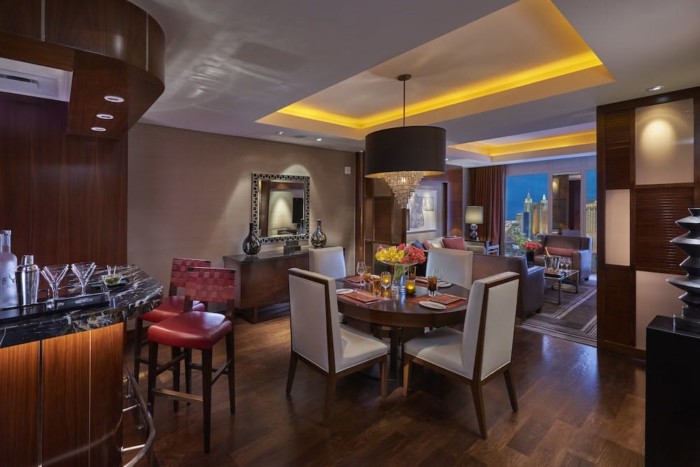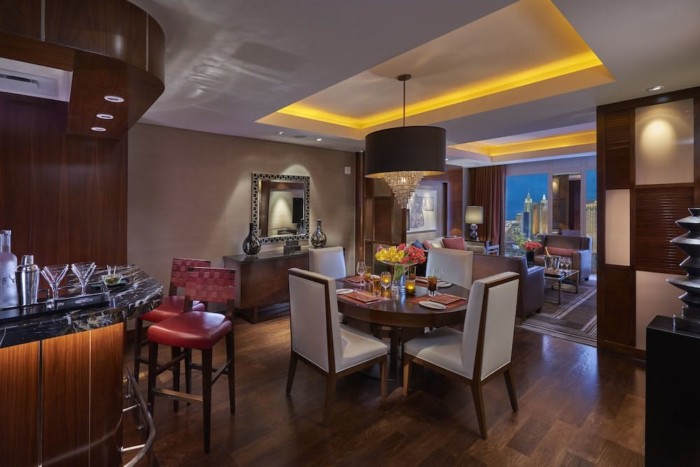 56. Penthouse Suite + Strip View Room, 2 Double Beds
Waldorf Astoria Las Vegas
3 beds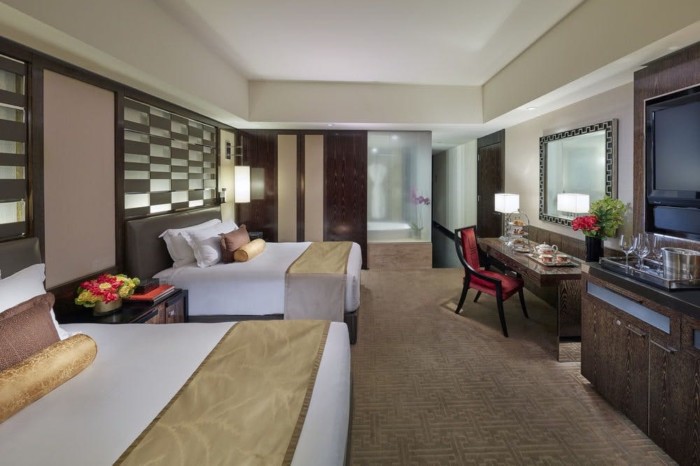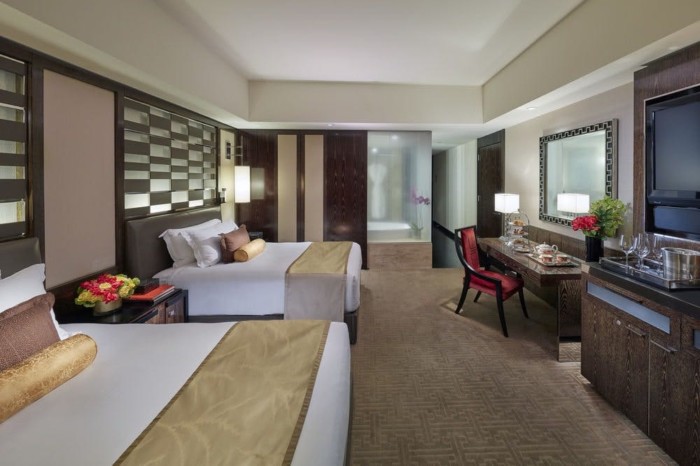 57. Penthouse Suite + Strip View Room, 2 Double Beds
Waldorf Astoria Las Vegas
3 beds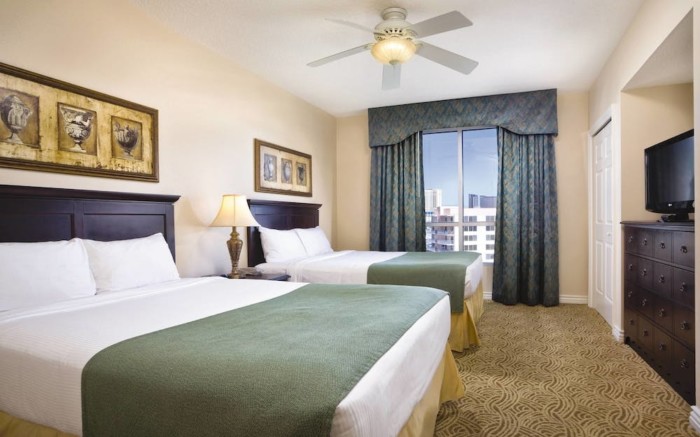 58. Two Bedroom
Wyndham Grand Desert
3 beds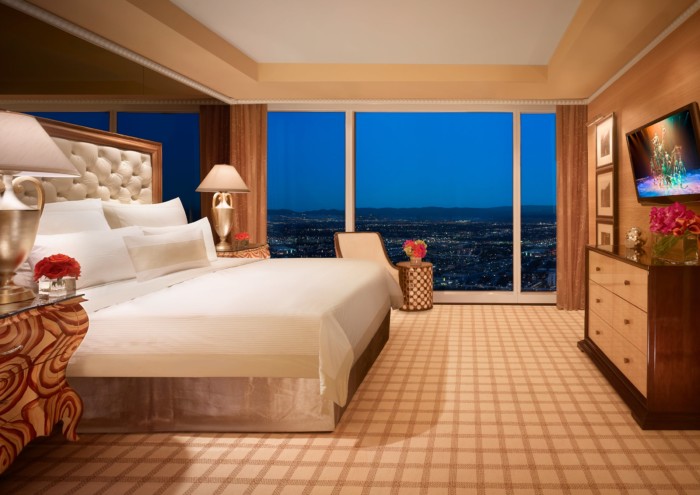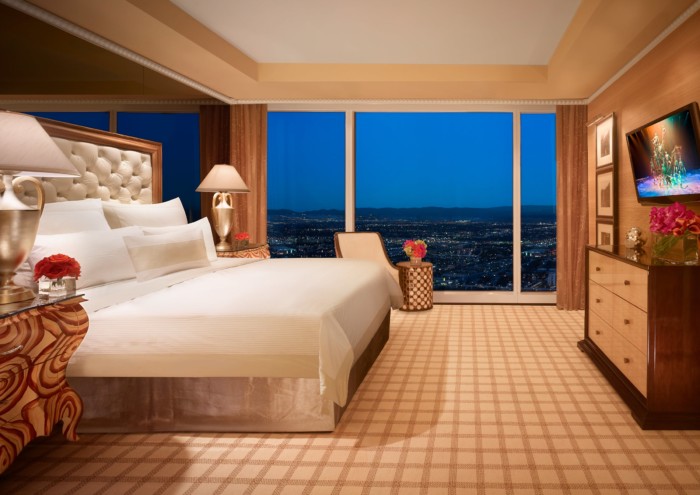 59. Wynn Tower Suite Parlor + Wynn Tower Suite King
Wynn Las Vegas
2 beds
Starting At: $889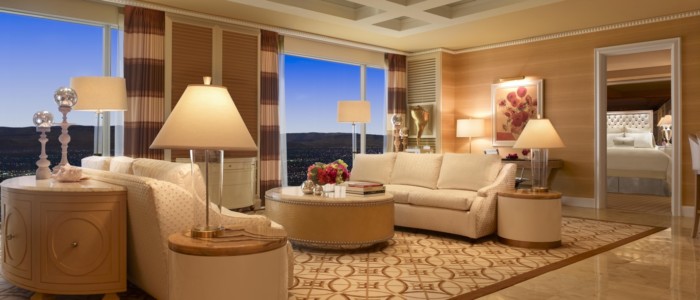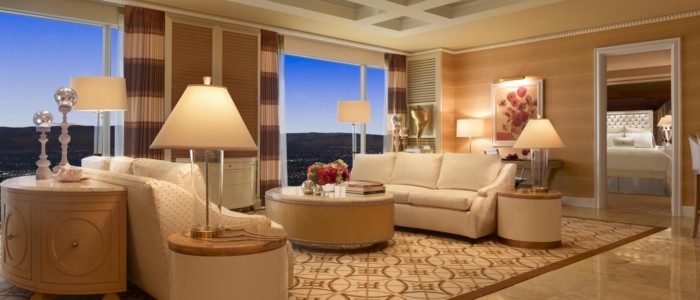 60. Wynn Tower Suite Salon + Wynn Tower Suite King
Wynn Las Vegas
2 beds
Starting At: $1,139
Two bedroom suites for up to 5 people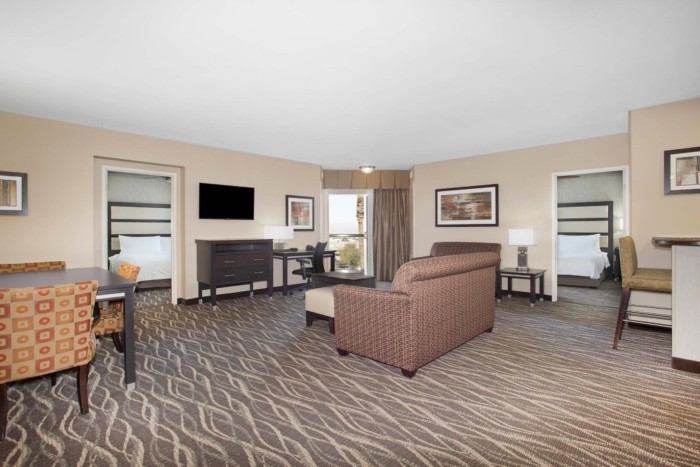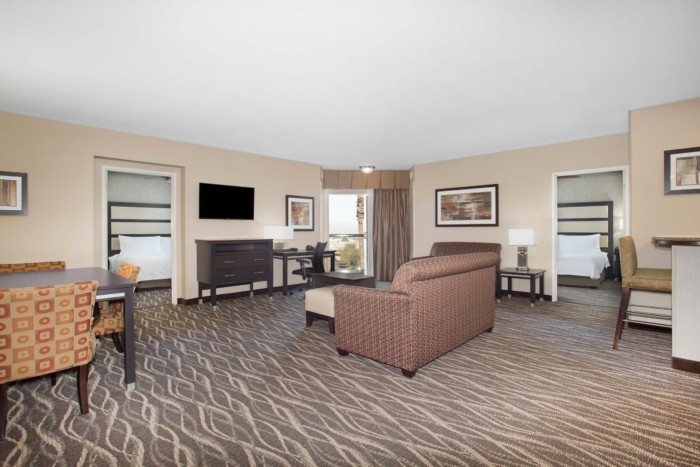 1. 2 King Beds 2 Bedroom 2 Bath Balcony Suite No-smoking
Homewood Suites by Hilton Henderson South Las Vegas
2 beds
Starting At: $254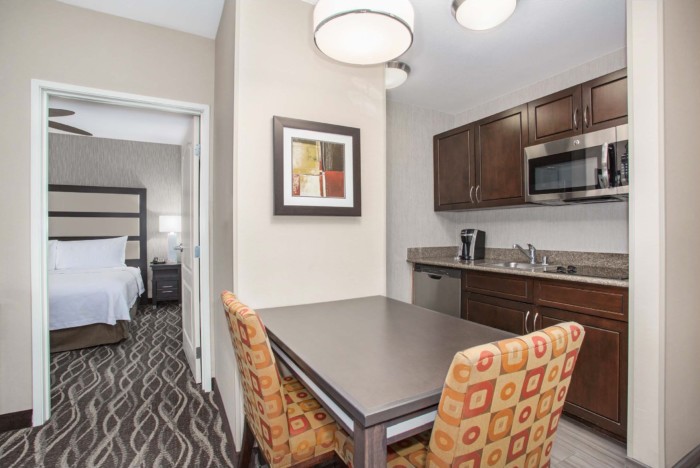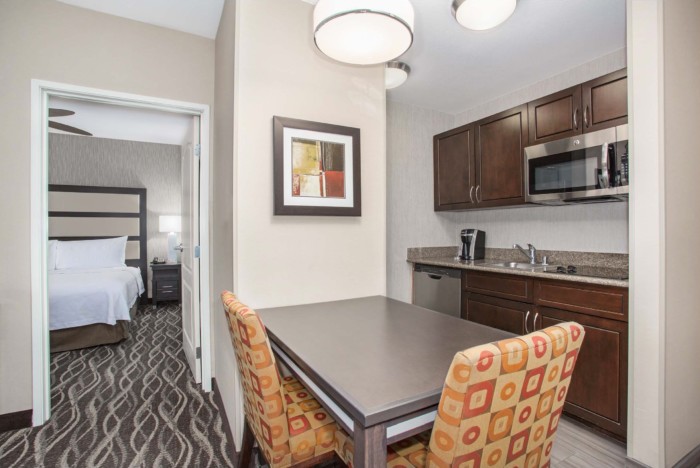 2. 2 King Beds 2 Bedroom 2 Bath Suite Nonsmoking
Homewood Suites by Hilton Henderson South Las Vegas
2 beds
Starting At: $230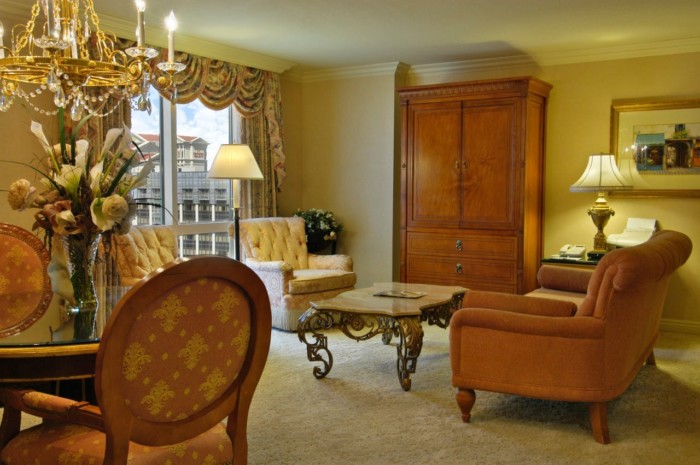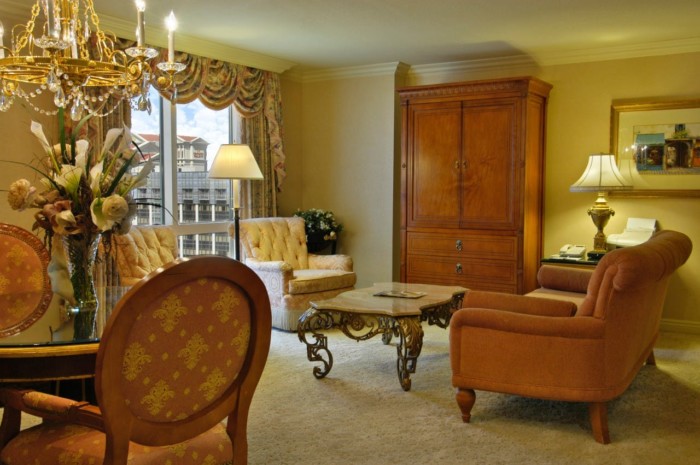 3. Deluxe Suite + 1 King
Paris Las Vegas
2 beds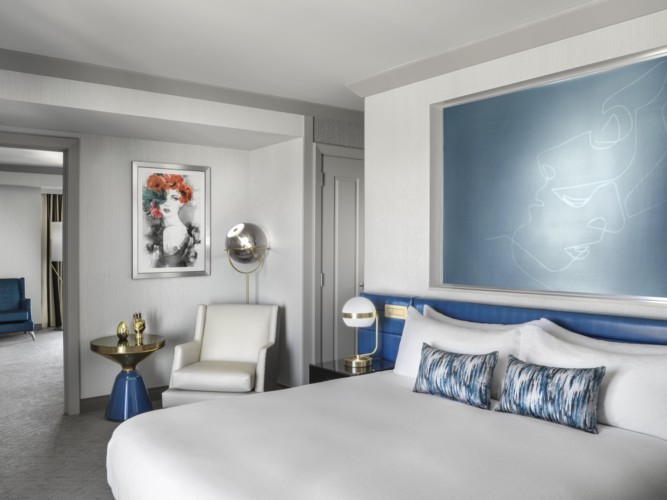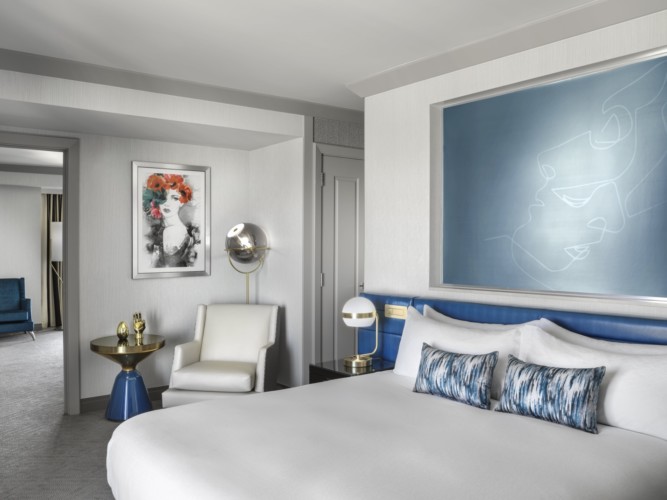 4. Wraparound Terrace Suite + Terrace One Bedroom
The Cosmopolitan of Las Vegas
2 beds
Starting At: $731
Two bedroom suites for up to 4 people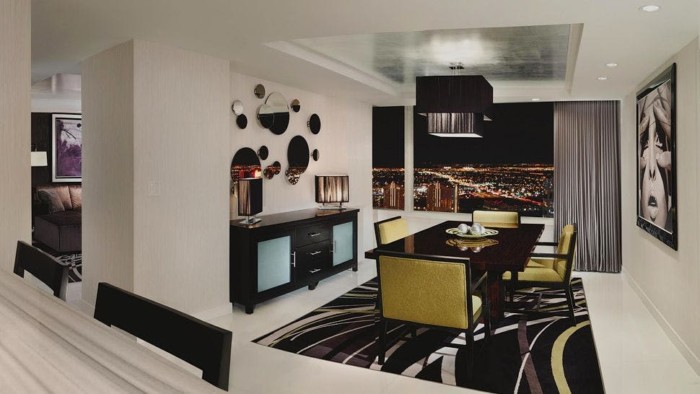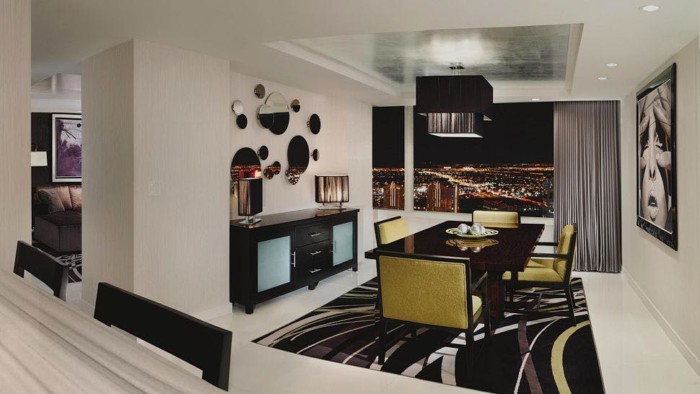 1. ARIA Two Bedroom Sky Suite
ARIA Resort & Casino Las Vegas
2 beds
Starting At: $725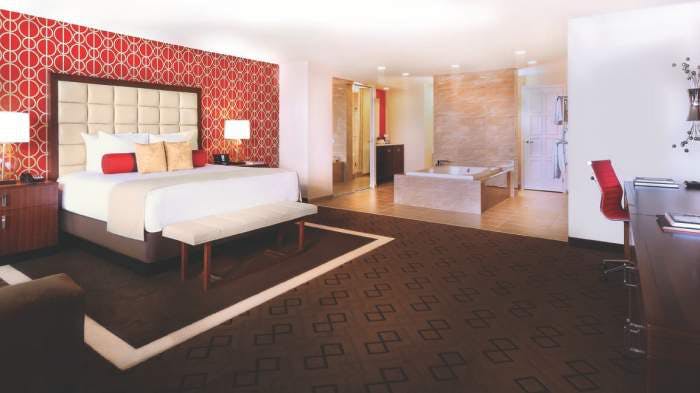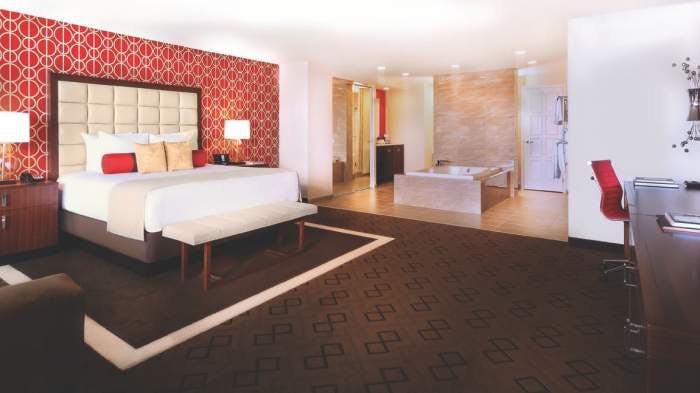 2. Jubilee Executive Suite + 1 King
Bally's Las Vegas
2 beds
Starting At: $86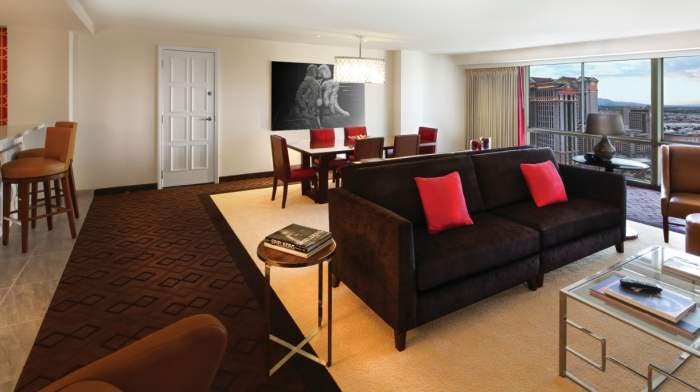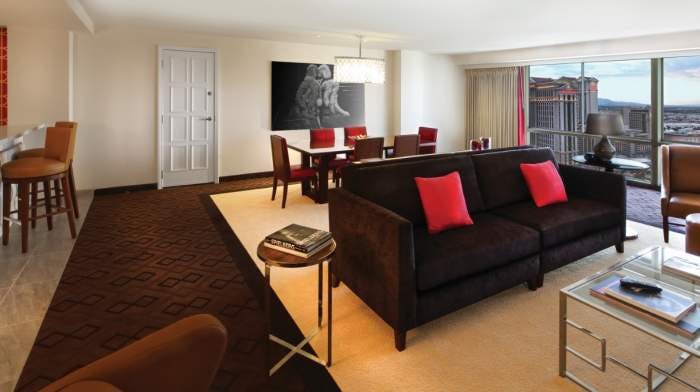 3. Jubilee Premium Suite + 1 King
Bally's Las Vegas
2 beds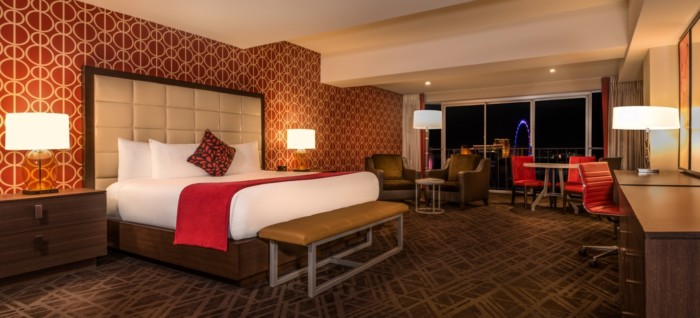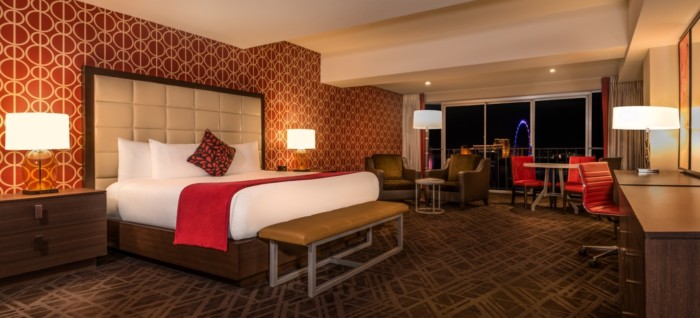 4. Resort Premium Suite + Resort Tower King | Non-Smoking
Bally's Las Vegas
2 beds
Starting At: $143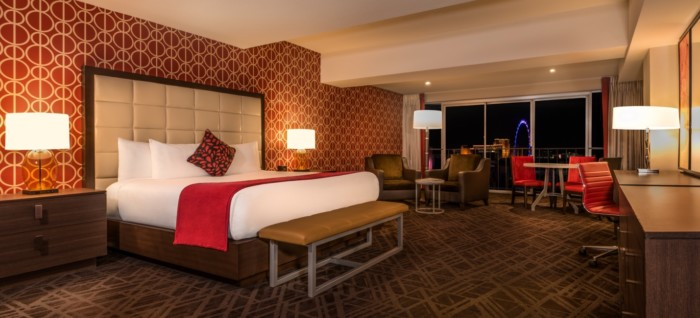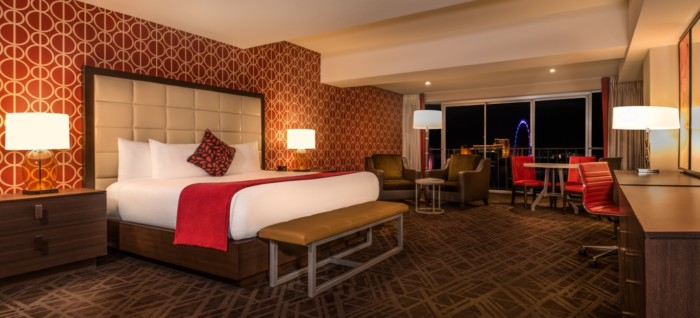 5. Resort Studio Suite | 1 King | Non-Smoking + Resort Tower King | Non-Smoking
Bally's Las Vegas
2 beds
Starting At: $71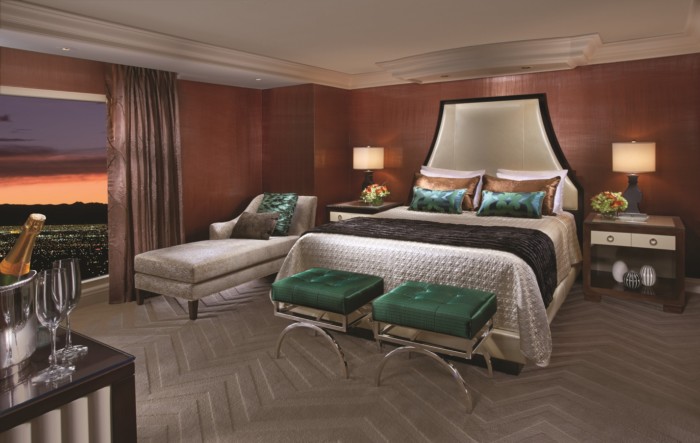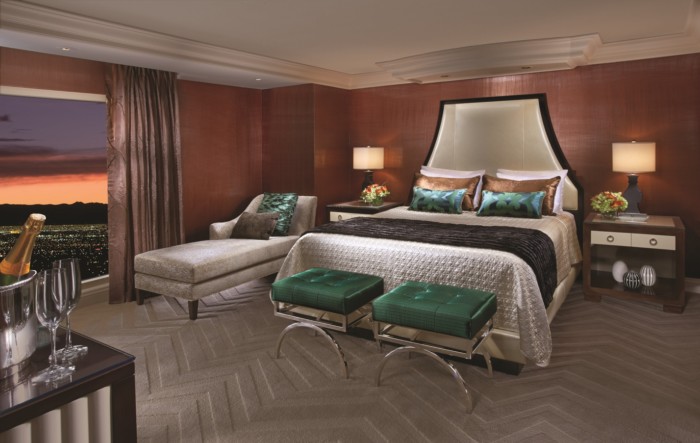 6. Two Bedroom Tower Suite
Bellagio
2 beds
Starting At: $719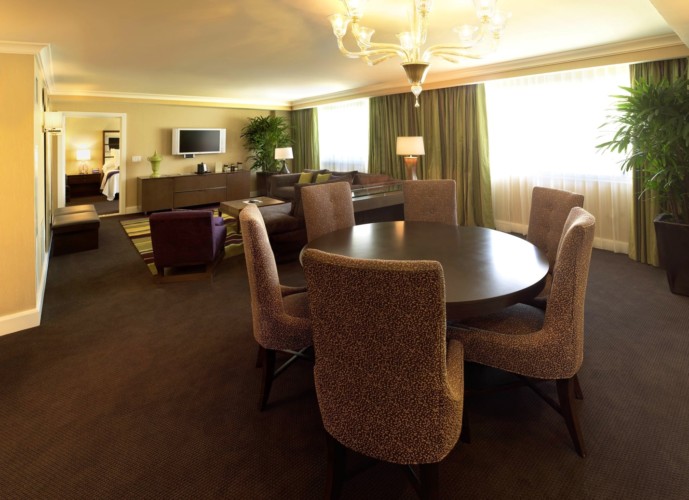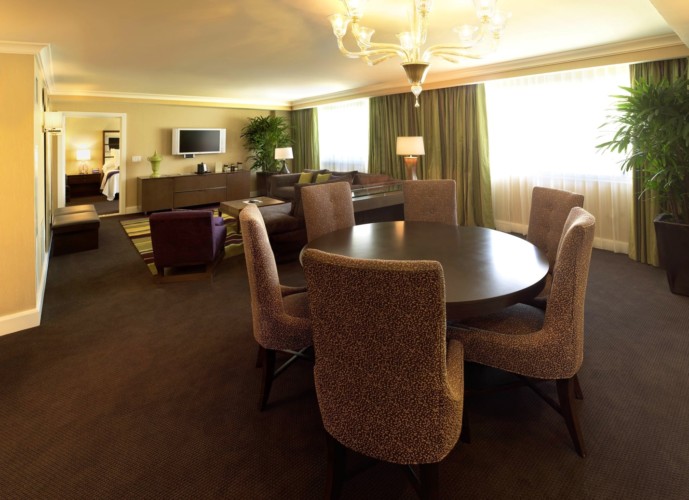 7. Forum Classic Suite + 1 King
Caesars Palace
2 beds
Starting At: $329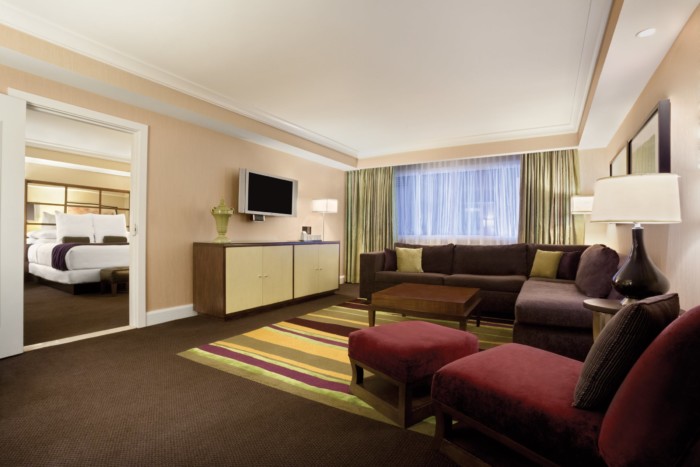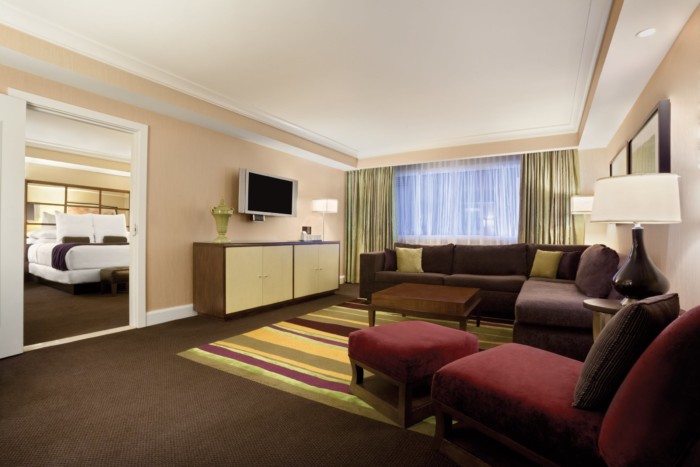 8. Forum Petite Suite + 1 King
Caesars Palace
2 beds
Starting At: $279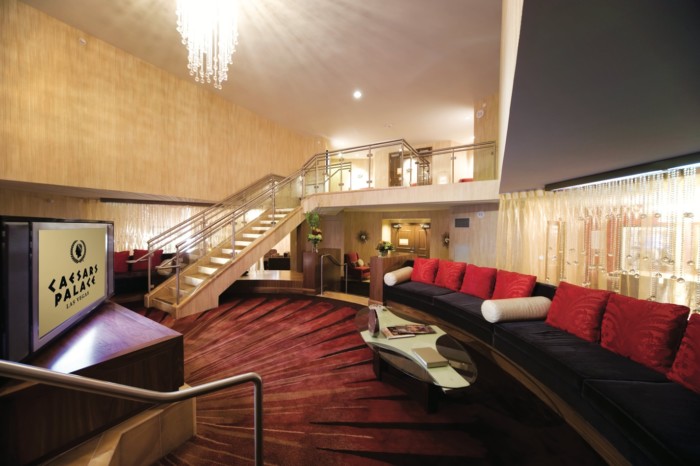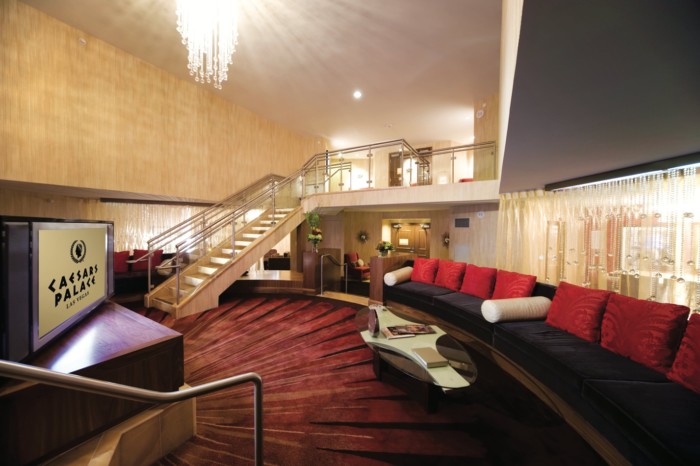 9. Forum Tower Duplex Suite
Caesars Palace
2 beds
Starting At: $900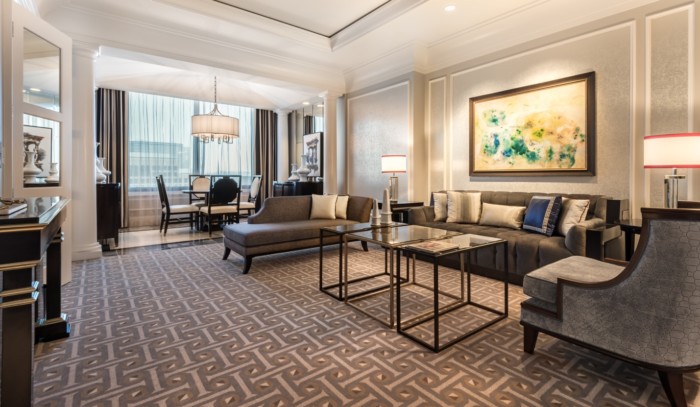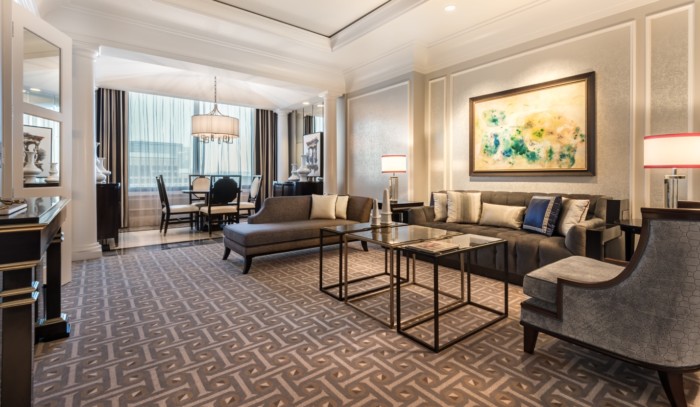 10. Palace Executive Suite + 1 King
Caesars Palace
2 beds
Starting At: $620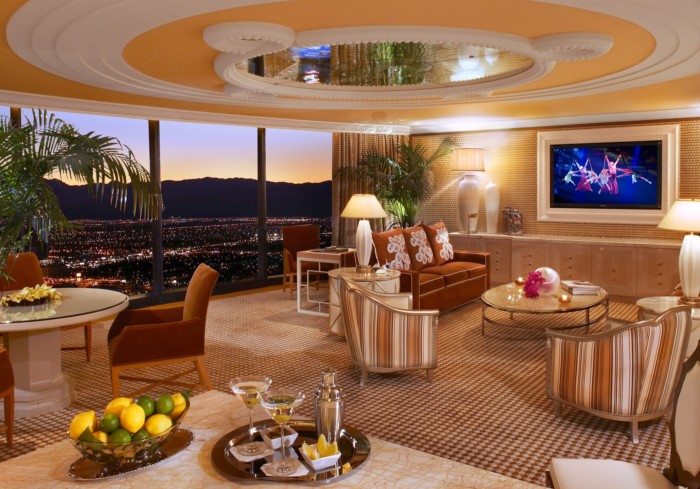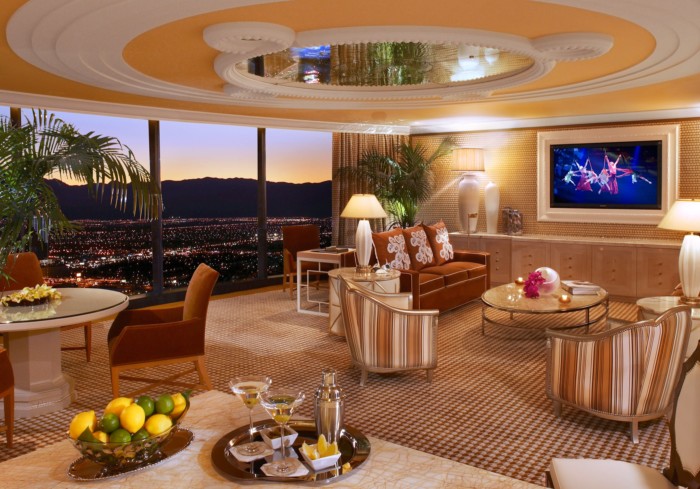 11. Encore Apartment
Encore at Wynn Las Vegas
2 beds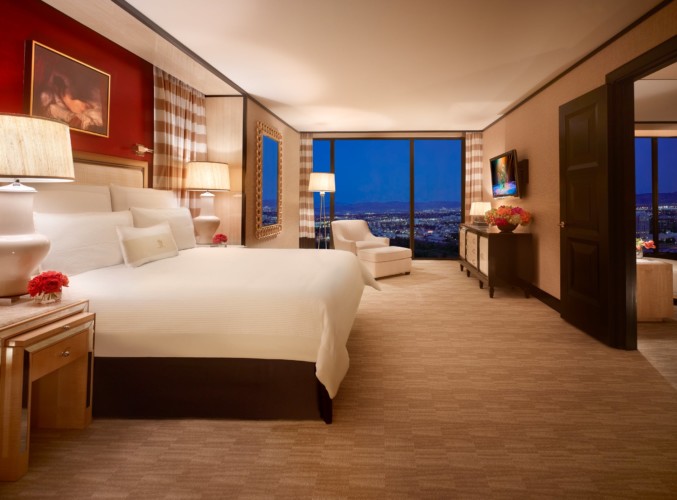 12. Encore Tower Suite Parlor + Encore Tower King Suite
Encore at Wynn Las Vegas
2 beds
Starting At: $1,039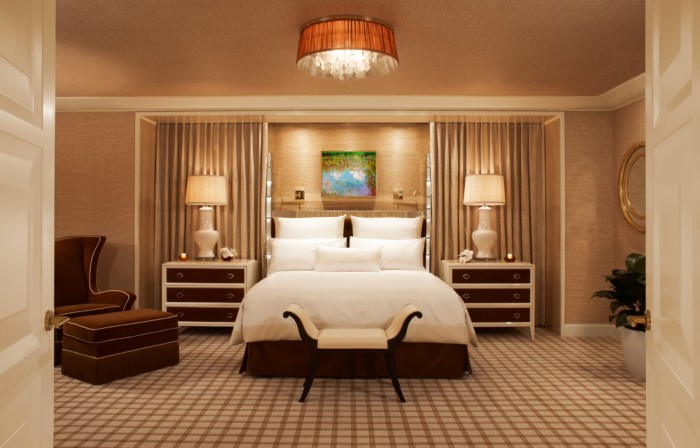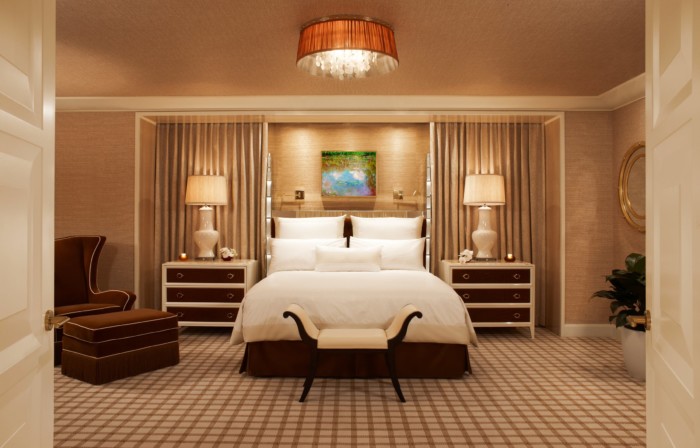 13. Encore Tower Suite Salon + Encore Tower King Suite
Encore at Wynn Las Vegas
2 beds
Starting At: $1,239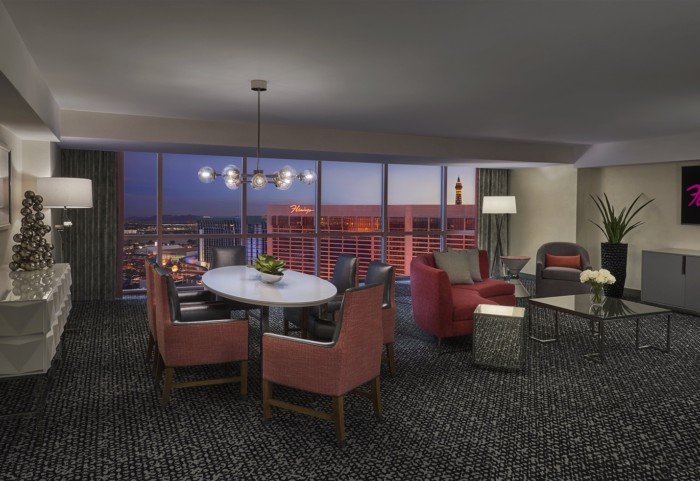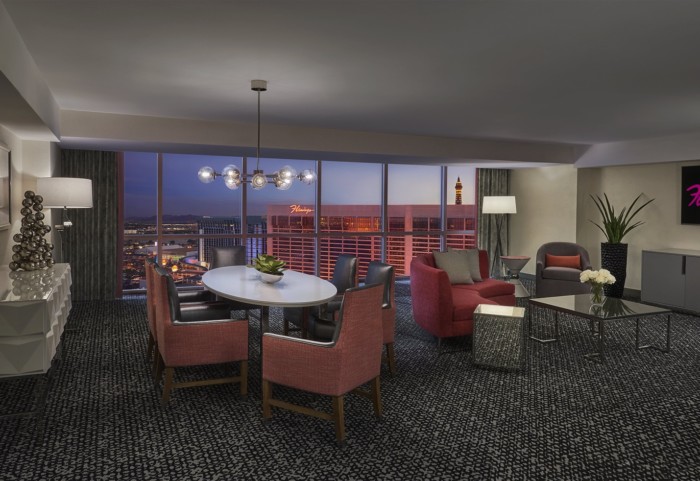 14. Flamingo Executive Suite | Non-Smoking + Flamingo Room | 1 King
Flamingo Las Vegas
2 beds
Starting At: $288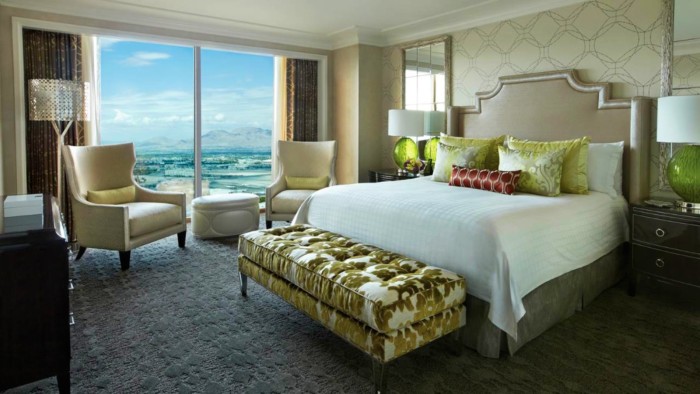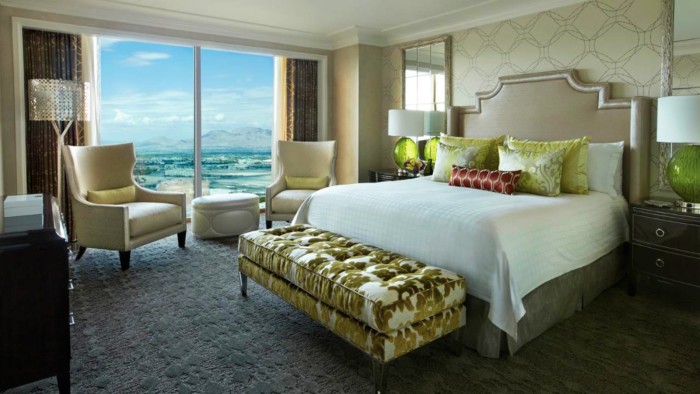 15. One-Bedroom Suite King + Deluxe King
Four Seasons Hotel Las Vegas
2 beds
Starting At: $895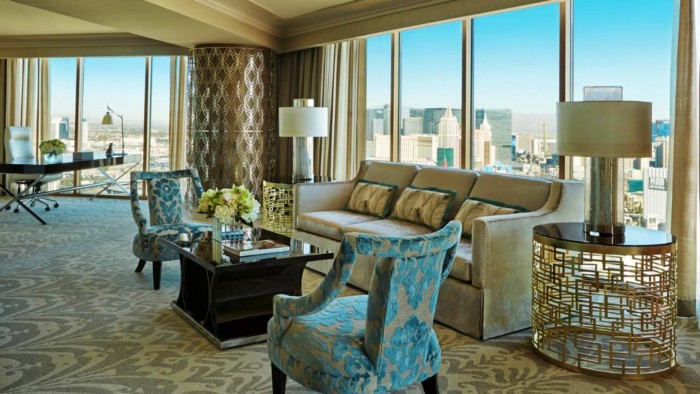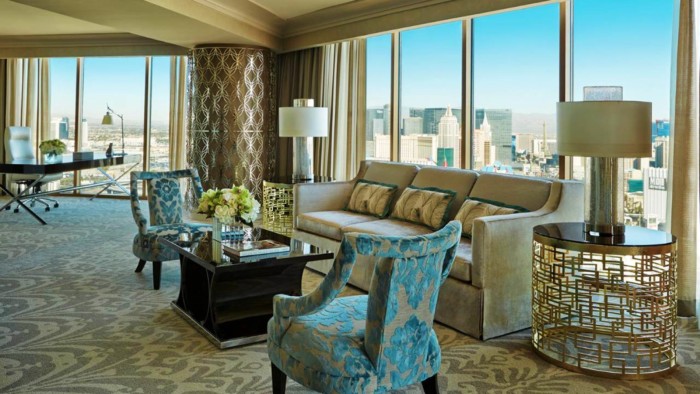 16. Presidential Strip-View Suite + Superior King
Four Seasons Hotel Las Vegas
2 beds
Starting At: $2,220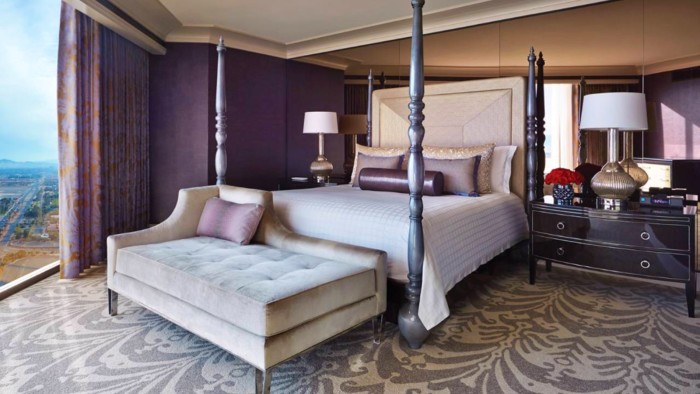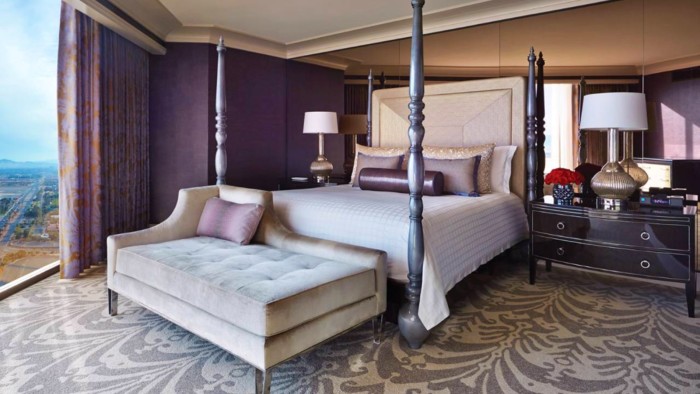 17. Sunrise Sunset Suite + Strip View King
Four Seasons Hotel Las Vegas
2 beds
Starting At: $1,315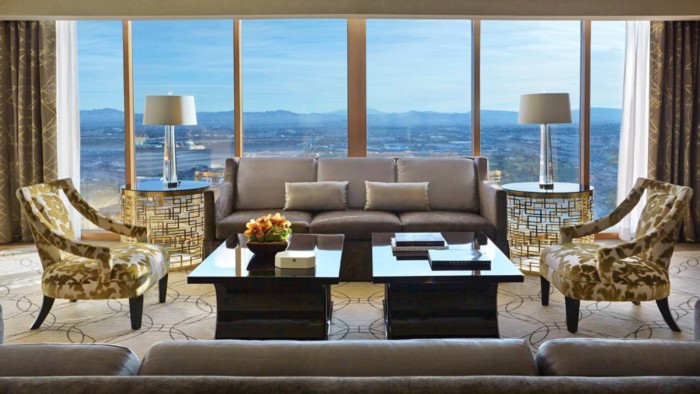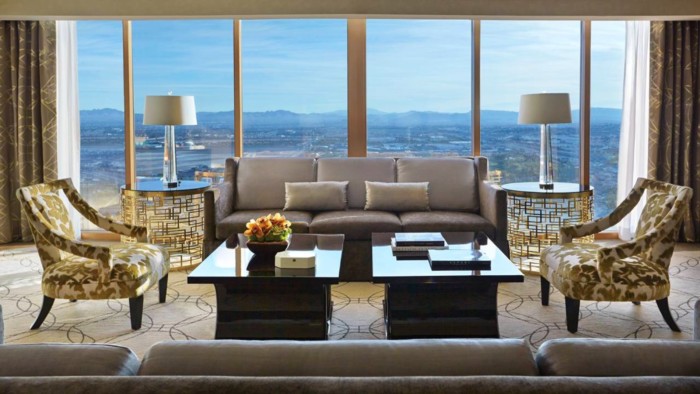 18. Valley View Suite + Deluxe King
Four Seasons Hotel Las Vegas
2 beds
Starting At: $1,175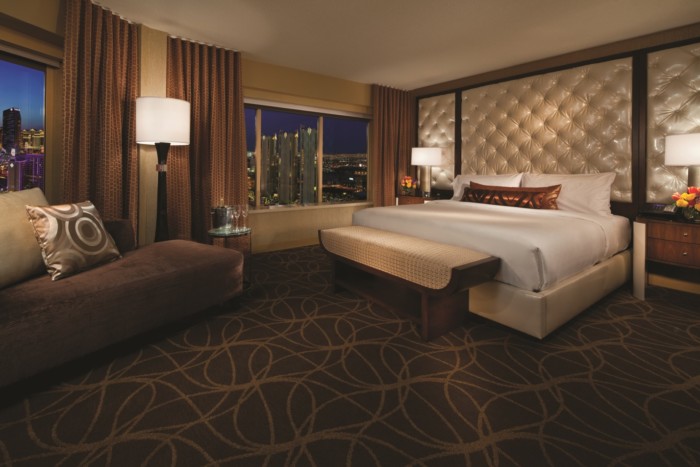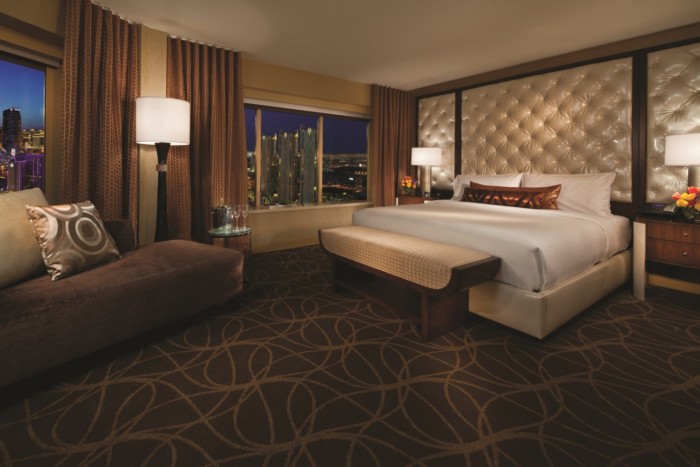 19. Two Bedroom Marquee Suite
MGM Grand Hotel & Casino
2 beds
Starting At: $500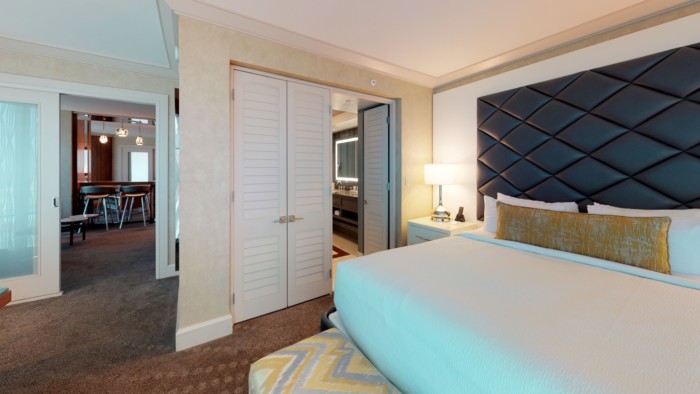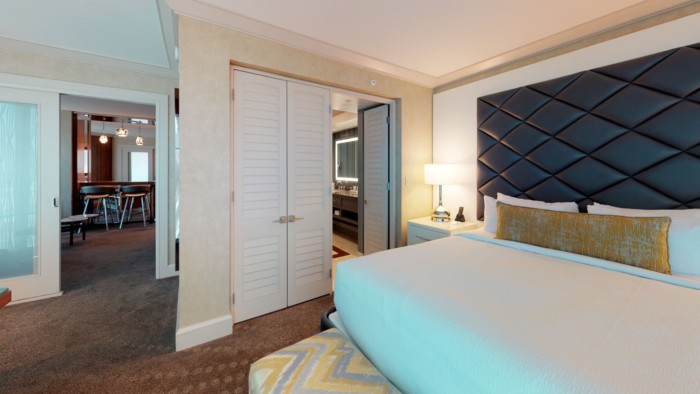 20. Panoramic 2 Bedroom Suite – King
Mandalay Bay Resort and Casino
2 beds
Starting At: $477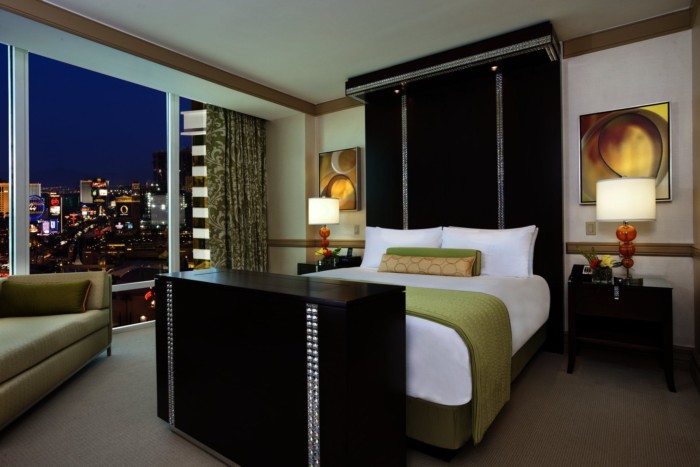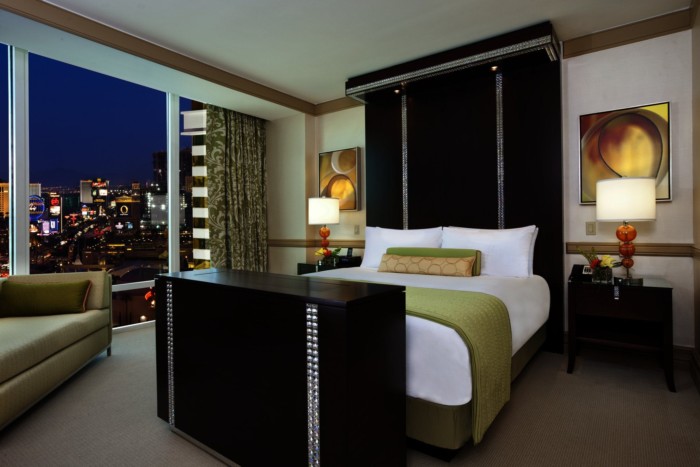 21. Two Bedroom Penthouse Suite
Mirage Resort & Casino
2 beds
Starting At: $464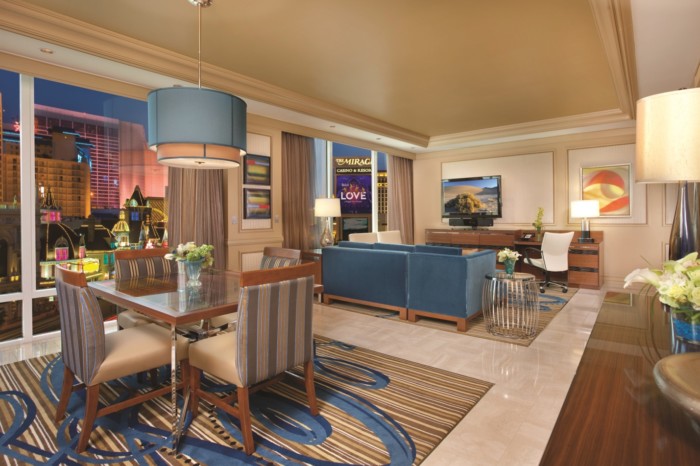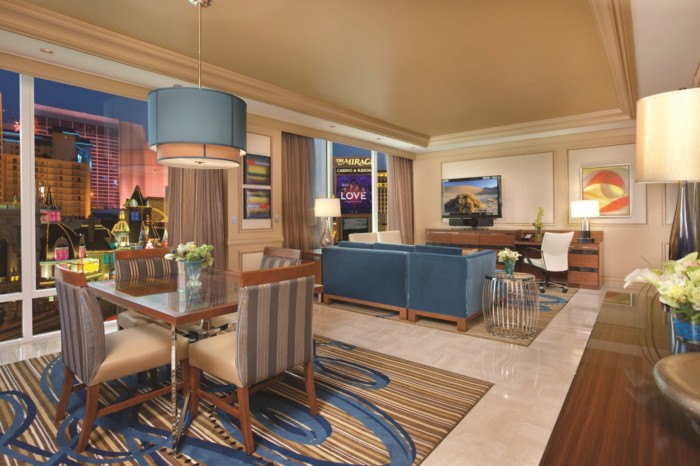 22. Two Bedroom Tower Suite
Mirage Resort & Casino
2 beds
Starting At: $429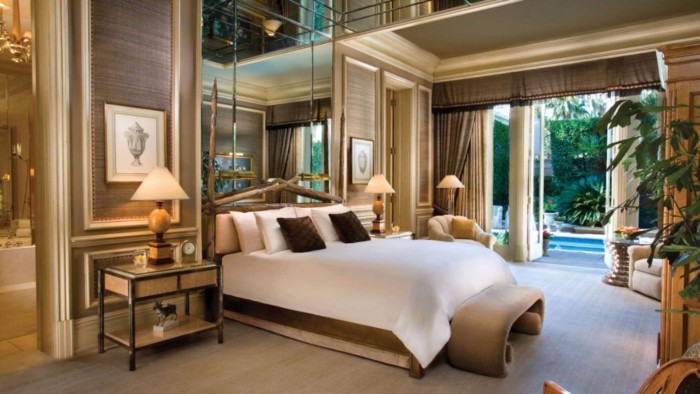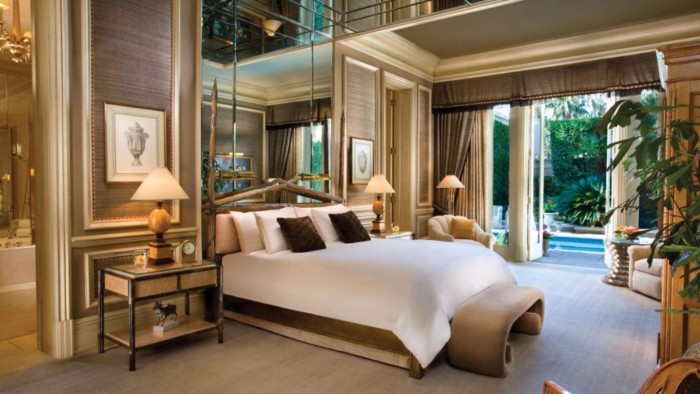 23. Two Bedroom Villa
Mirage Resort & Casino
2 beds
Starting At: $2,900
CHECK AVAILABILITY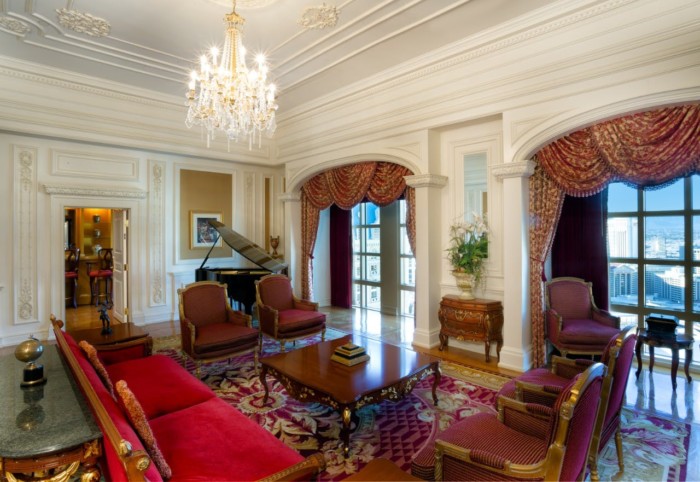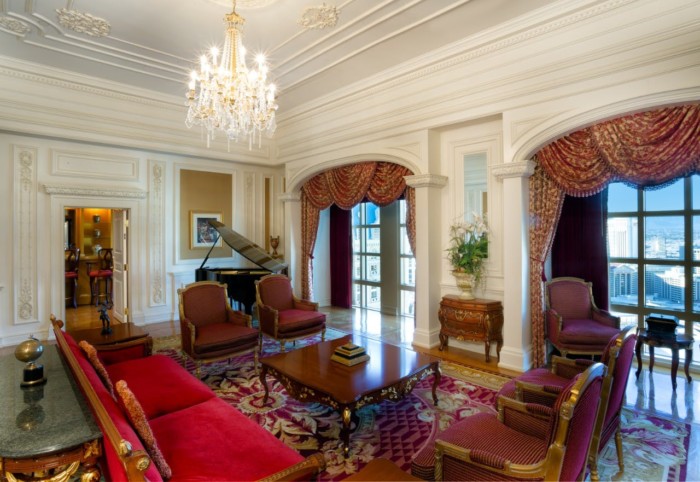 24. Louis XV Suite | Eiffel View
Paris Las Vegas
2 beds
Starting At: $3,059
CHECK AVAILABILITY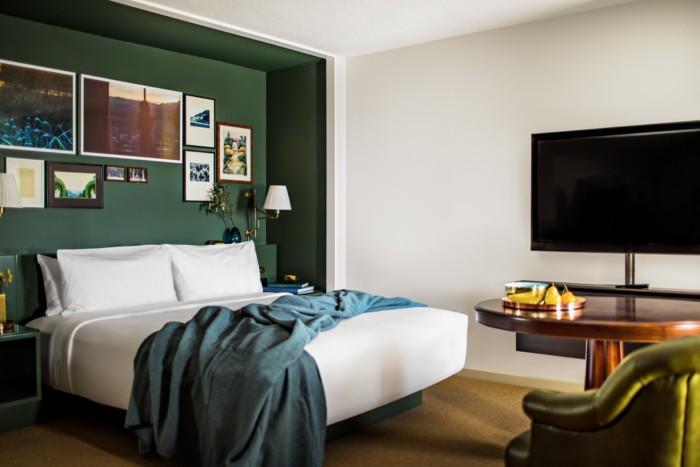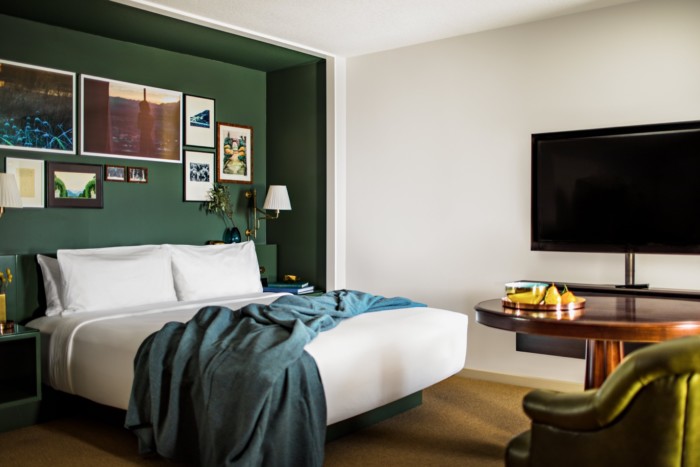 25. Park MGM Nighthawk King + Park MGM Queen
Park MGM Las Vegas
3 beds
Starting At: $258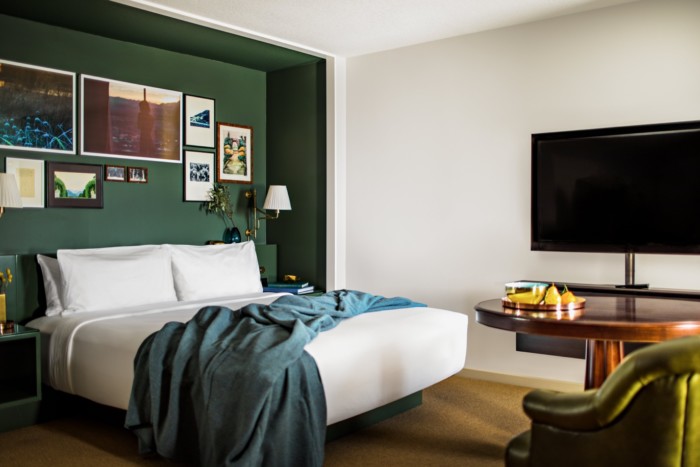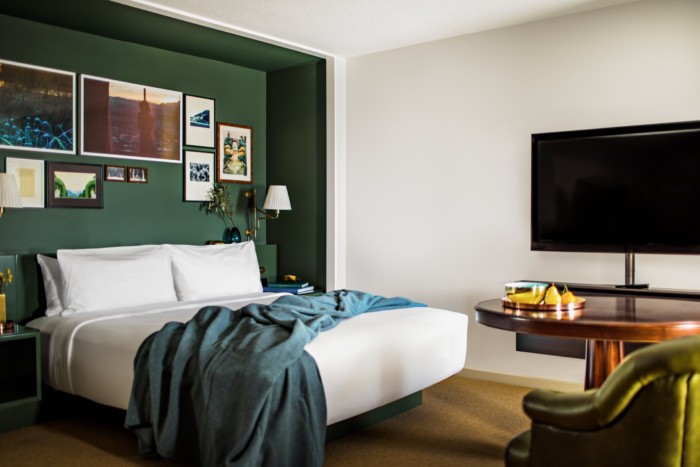 26. Park MGM Nighthawk King + Park MGM King
Park MGM Las Vegas
2 beds
Starting At: $248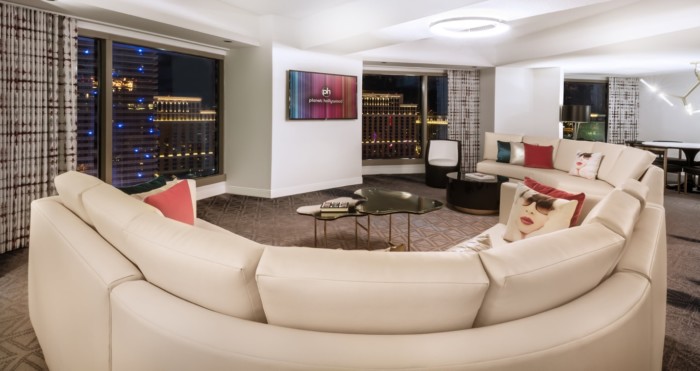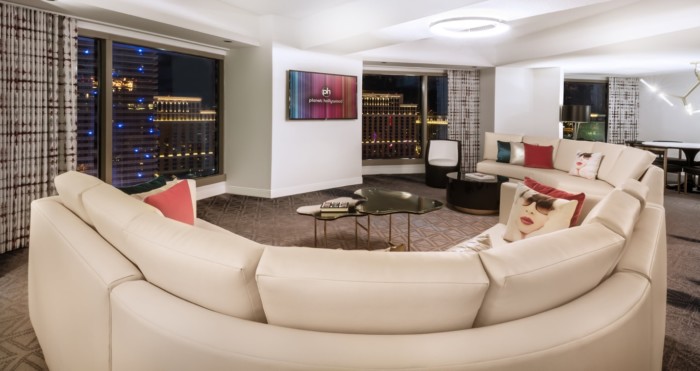 27. Ultra Apex Suite + 1 King
Planet Hollywood Resort & Casino
2 beds
Starting At: $1,368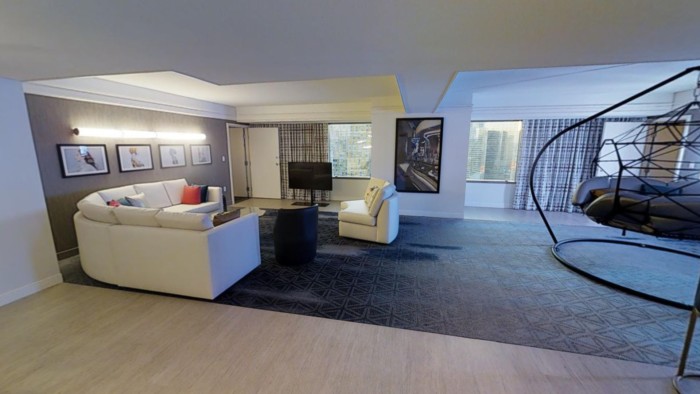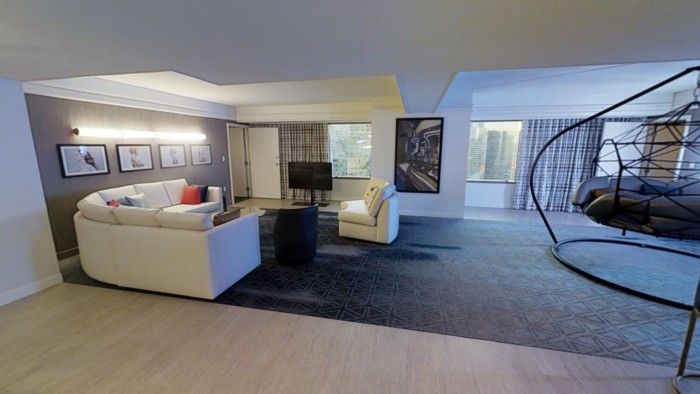 28. Ultra Boulevard Suite + 1 King
Planet Hollywood Resort & Casino
2 beds
Starting At: $818
CHECK AVAILABILITY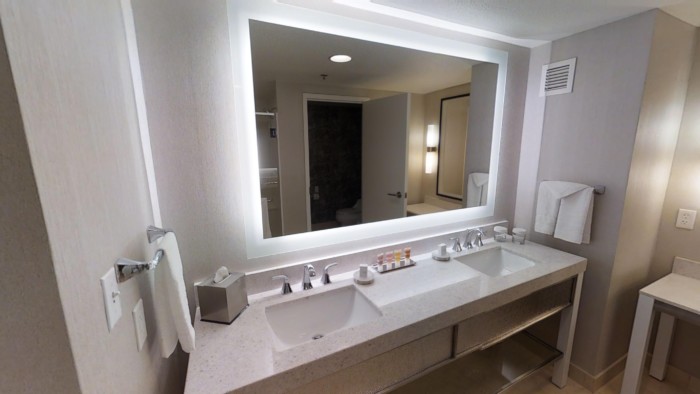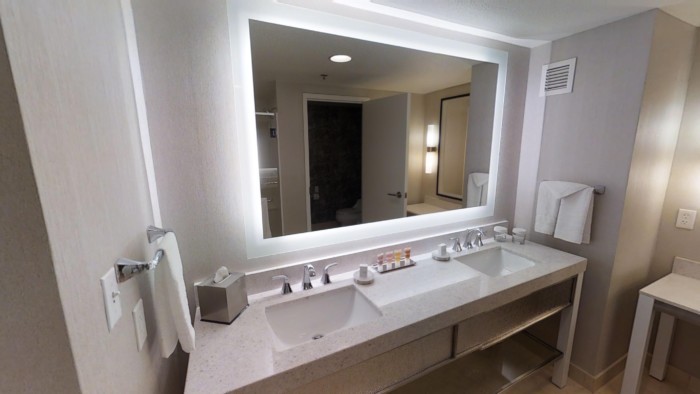 29. Ultra Hip Panorama King Suite + 1 King
Planet Hollywood Resort & Casino
2 beds
Starting At: $518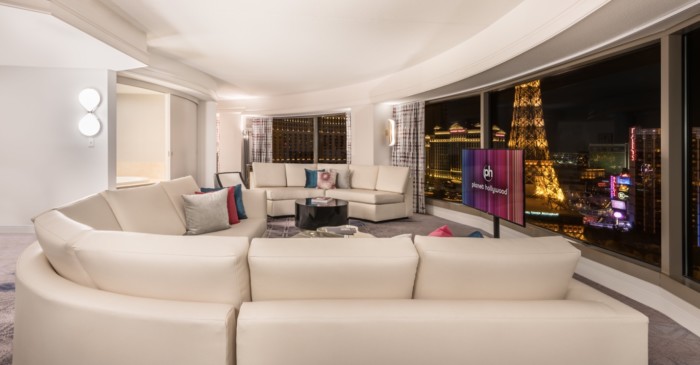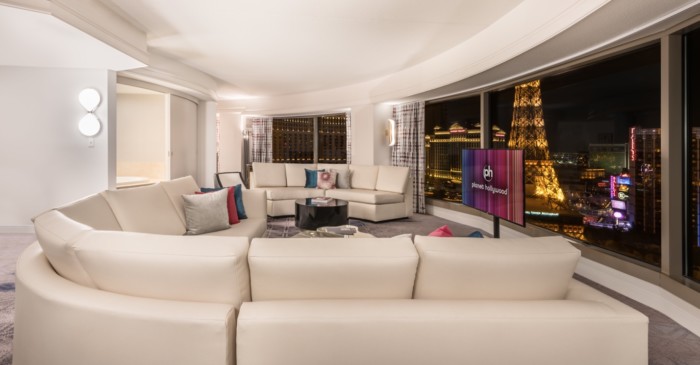 30. Ultra Hip Two Bedroom Planet Hollywood Panorama Suite
Planet Hollywood Resort & Casino
2 beds
Starting At: $559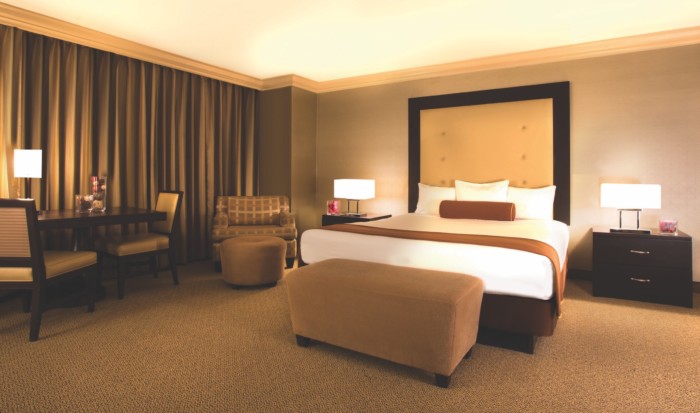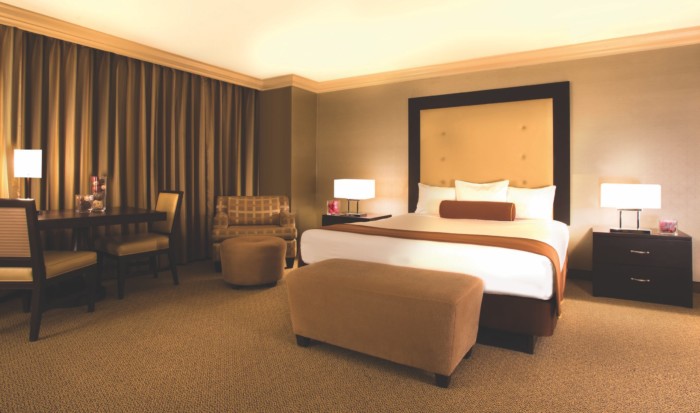 31. Deluxe Masquerade Tower, 1 King, Non-Smoking + Deluxe Masquerade Tower, 1 King, Non-Smoking
Rio All-Suite Hotel & Casino
2 beds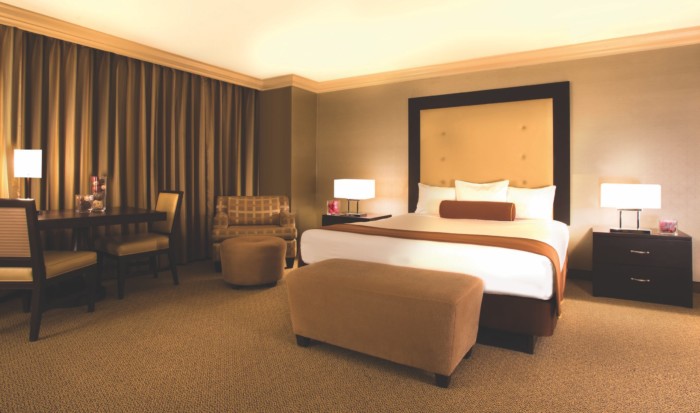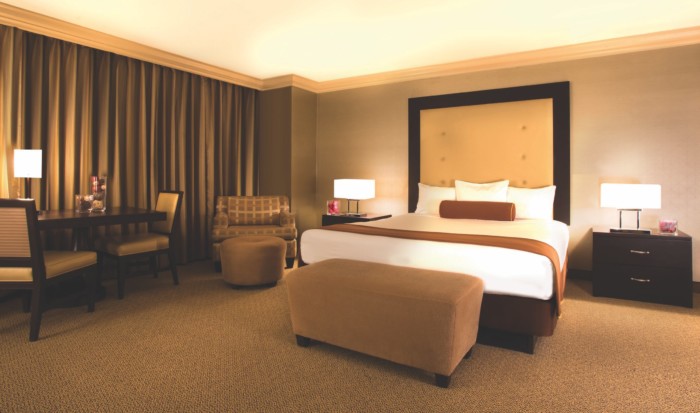 32. Deluxe Masquerade Tower, 1 King, Smoking + Deluxe Masquerade Tower, 1 King, Smoking
Rio All-Suite Hotel & Casino
2 beds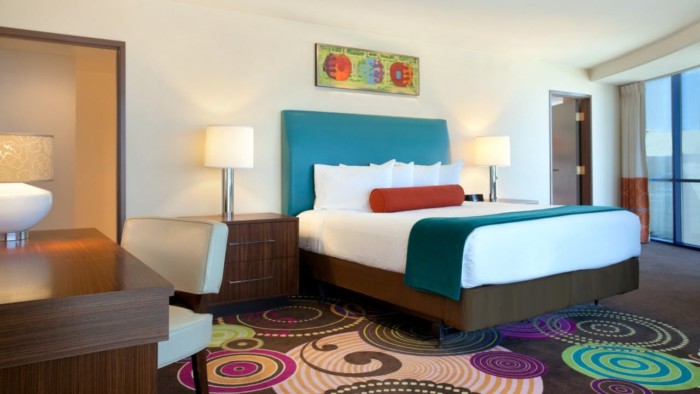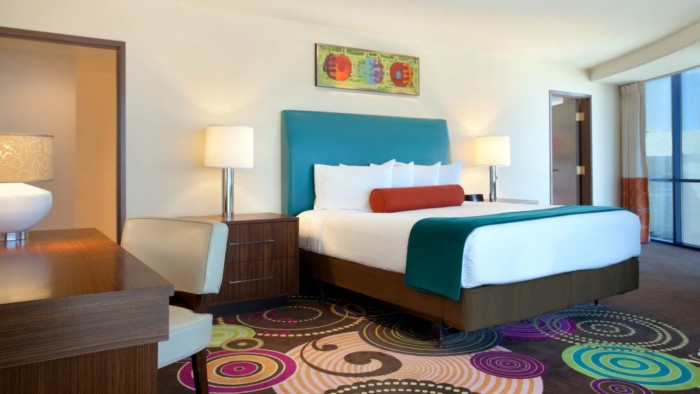 33. Masquerade Suite + 1 King
Rio All-Suite Hotel & Casino
2 beds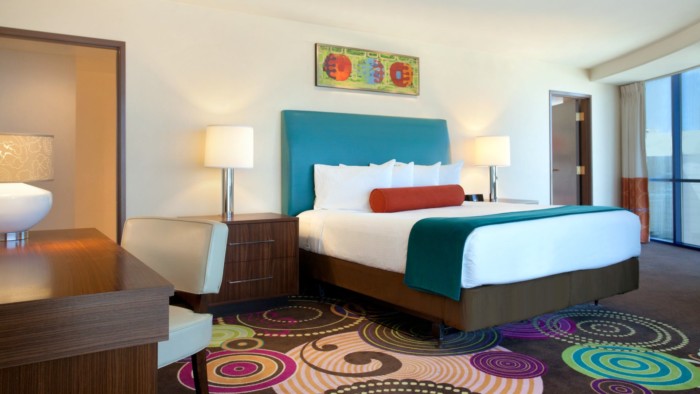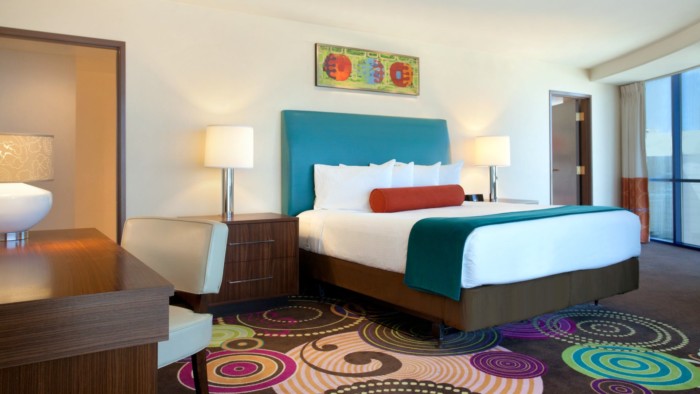 34. Masquerade Suite | Strip View | 1 King + 1 King
Rio All-Suite Hotel & Casino
2 beds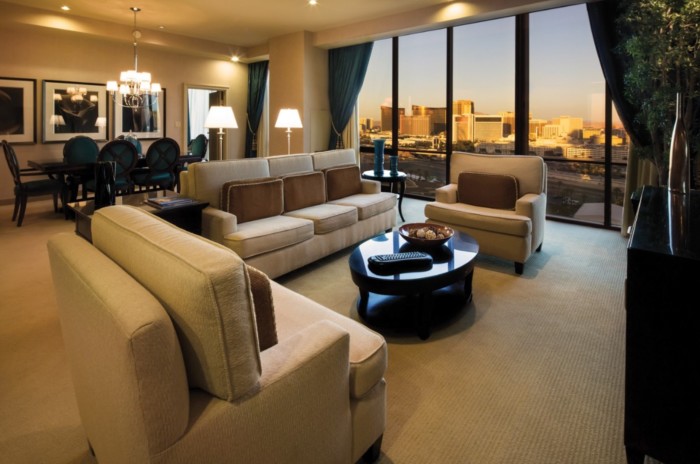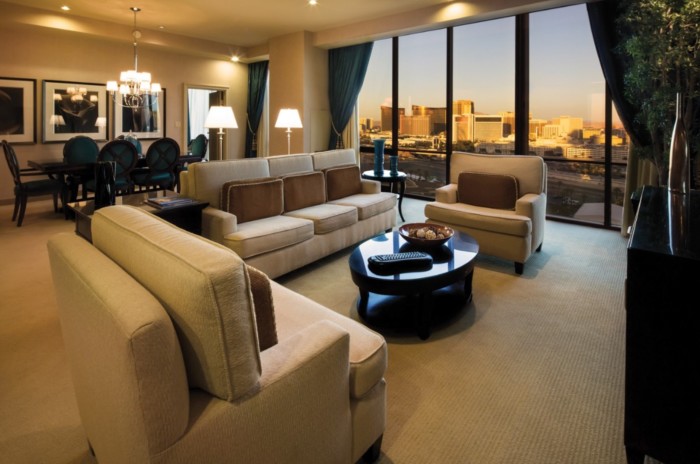 35. Super Suite + 1 King
Rio All-Suite Hotel & Casino
2 beds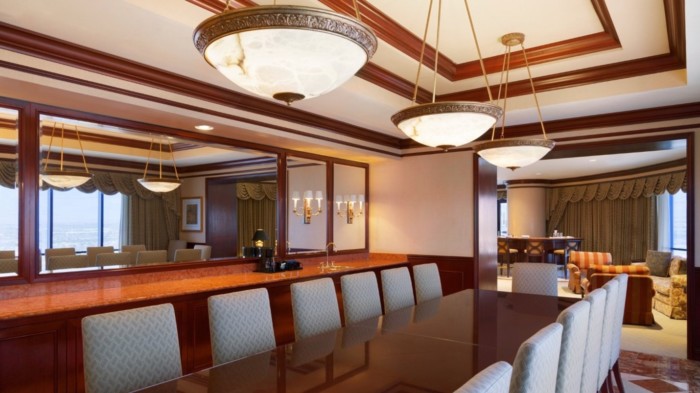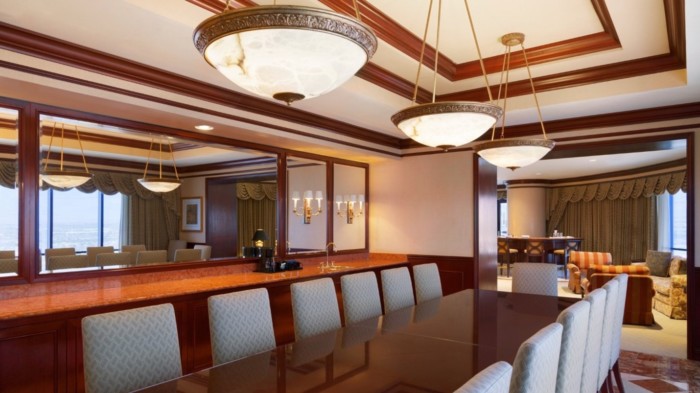 36. VooDoo Collection Suite + 1 King
Rio All-Suite Hotel & Casino
2 beds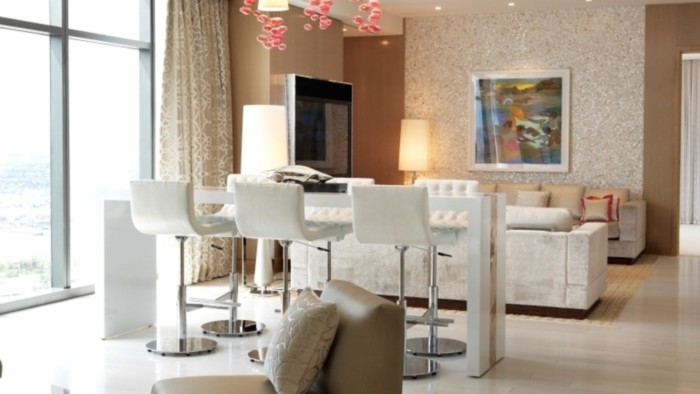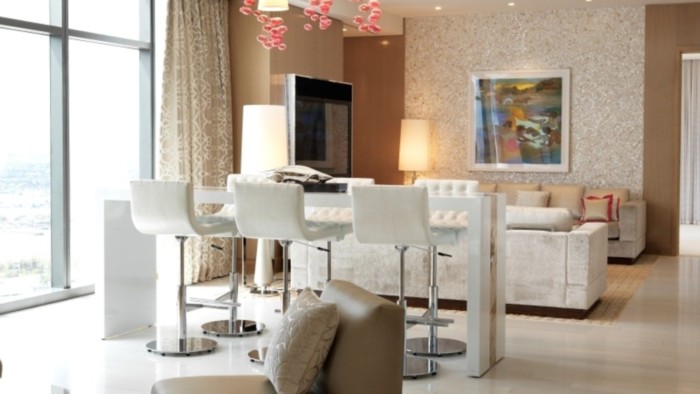 37. Two Bedroom Chelsea Penthouse
The Cosmopolitan of Las Vegas
2 beds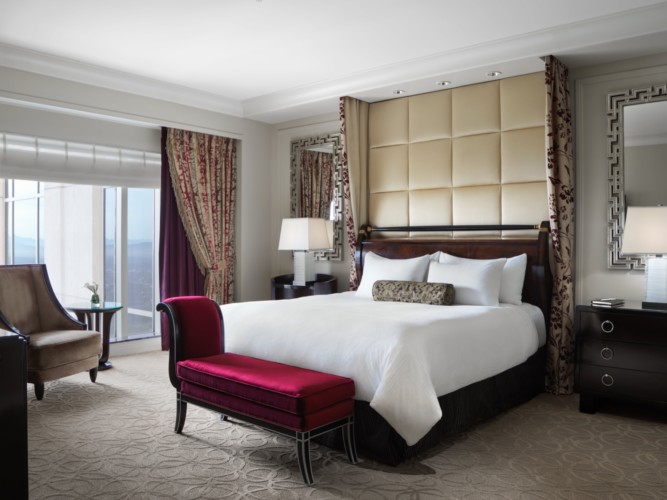 38. Siena Prestige Suite + Luxury Prestige
The Palazzo Resort Hotel & Casino
2 beds
Starting At: $614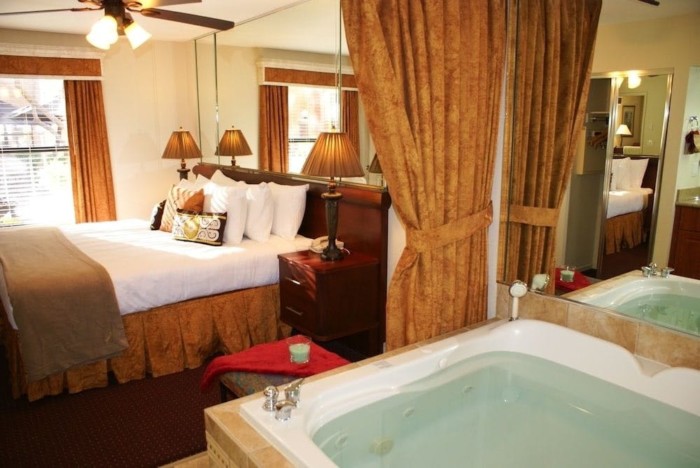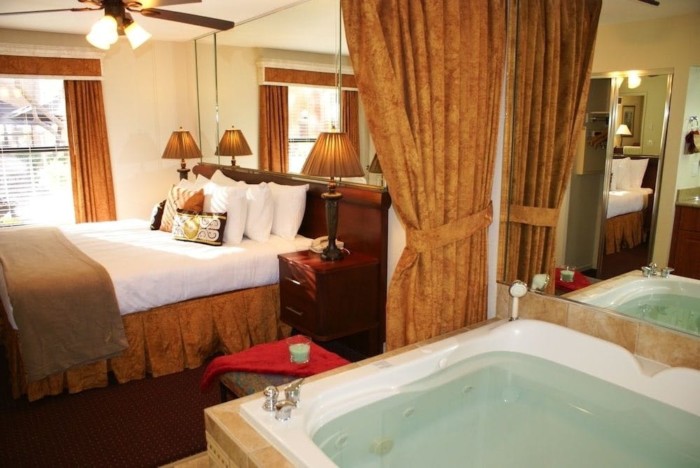 39. Deluxe Villa, 2 Bedrooms
Westgate Flamingo Bay Resort
4 beds
Starting At: $184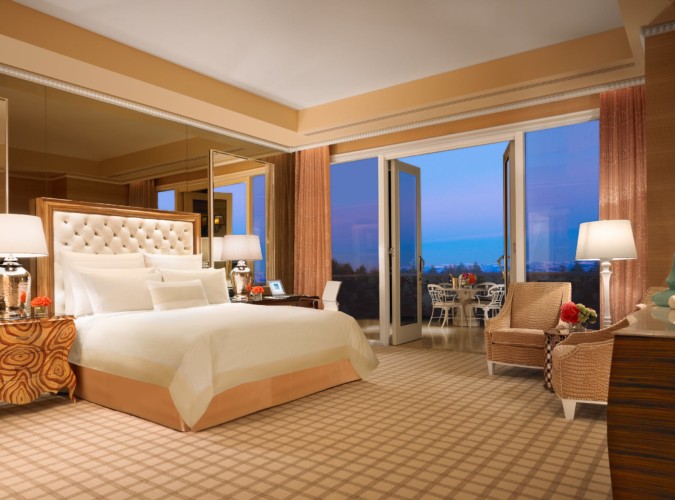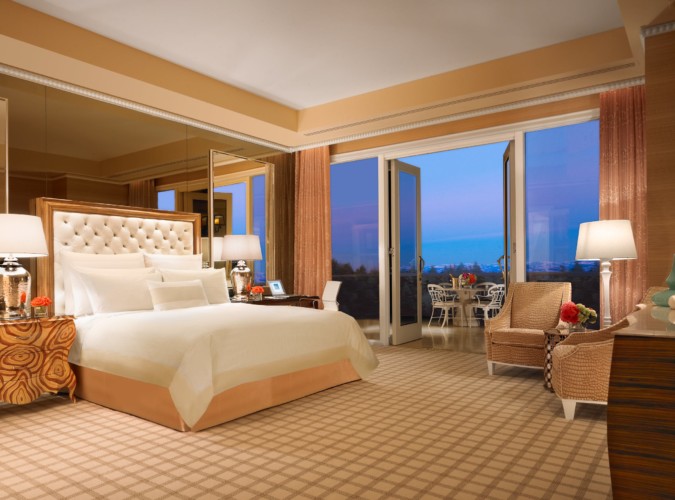 40. Two-Bedroom Wynn Fairway Villa
Wynn Las Vegas
2 beds
Two bedroom suites for up to 3 people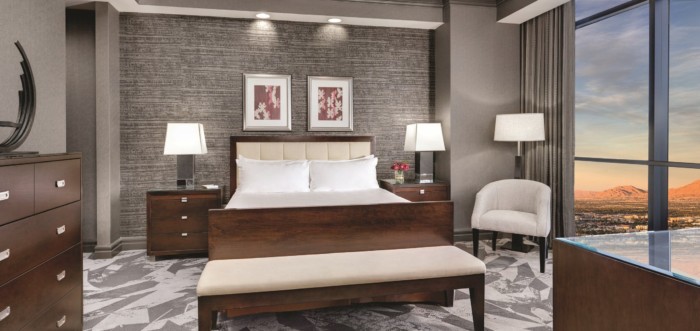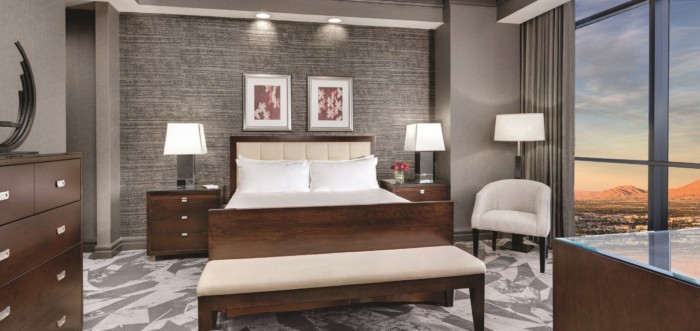 1. Tower Premier Two Bedroom Suite
Luxor Hotel & Casino
2 beds
Starting At: $239
Two bedroom suites for up to 2 people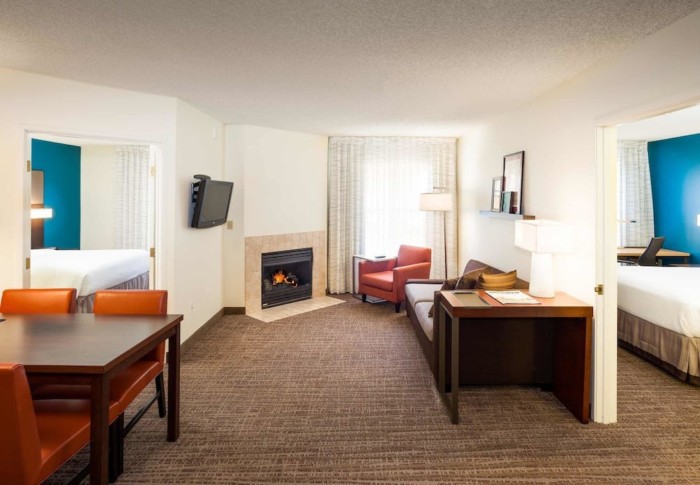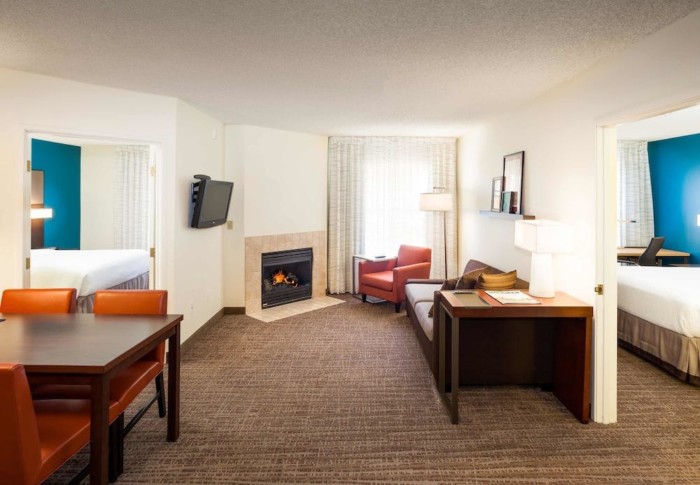 2. Suite, 2 Bedrooms
Residence Inn By Marriott Las Vegas/Green Valley
2 beds
Starting At: $179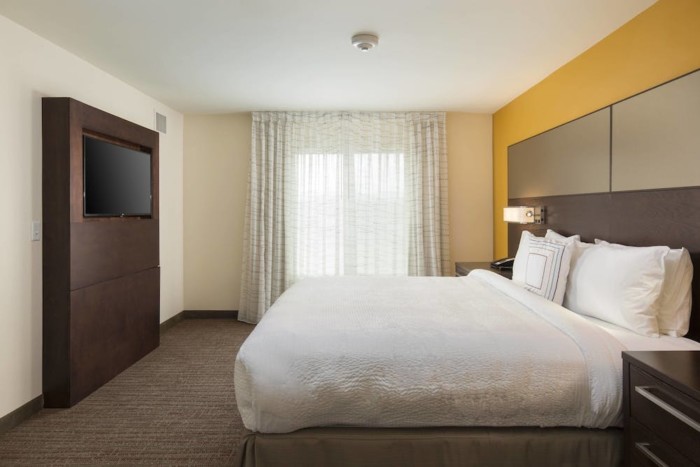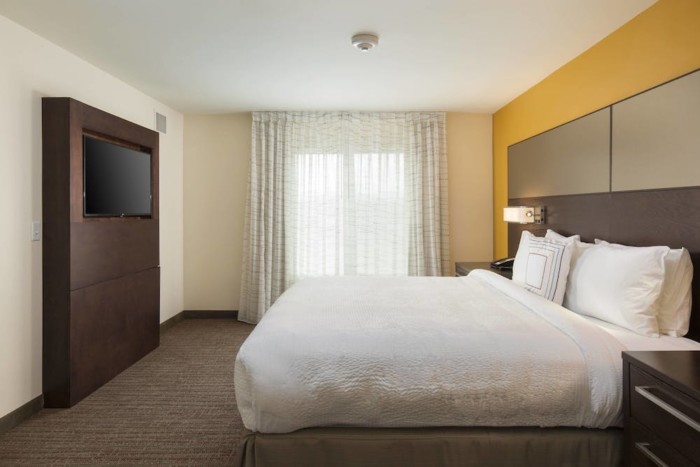 3. Suite, 2 Bedrooms
Residence Inn Las Vegas Airport
3 beds
Starting At: $191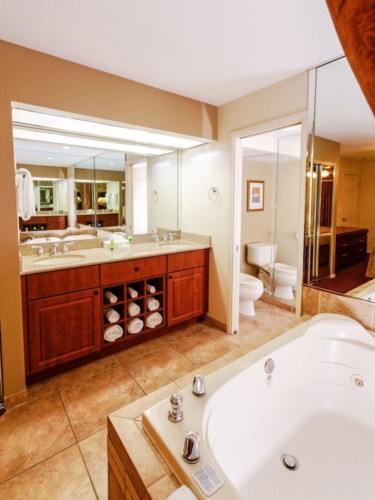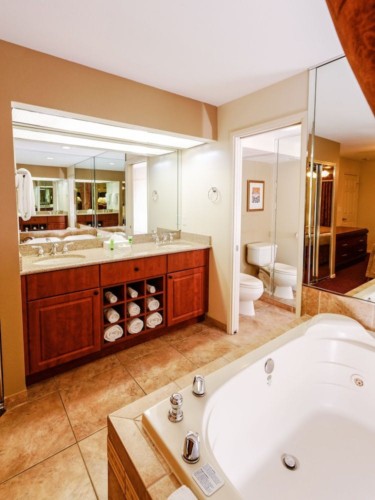 4. Villa, 2 Bedrooms
Westgate Flamingo Bay Resort
3 beds
Starting At: $167