Cheap Las Vegas Suites
Those who come to Las Vegas usually come for fun, entertainment, gambling, fine dining, and probably also for the sumptuous hotels that have sprung up on the Strip over time.
I have been in Las Vegas for 16 nights in 7 different hotels.
As I write in this article, as I usually find cheap hotels, this is only partially true of Las Vegas.
In particular, for the central hotels on the Strip, where it is usually impossible to make a direct booking with promo code/discount, I recommend using booking platforms like Booking or Booked.net, where you will find the best rates.
Without discounts, I have never booked a hotel in Las Vegas. Thanks Booking for this option!
Before I went to Las Vegas for the last time, I wanted to see if it's possible to afford a suite through various perks and offers. Why not have some luxury in Vegas?
What does afford? For me, the maximum budget for one night was about $ 150. I would not have wanted to spend more on the fun. Since we were two, that would have been $ 75 per person.
At the 5 * hotels it was quickly clear that suites are considered too expensive, also there were usually no offers for suites. Rates start at around $ 400 / night at the Bellagio or Cesar's Palace. We also recommend to check our full list of best suites in Las Vegas.
How do I go about finding a cheap suite or budget hotel room in Las Vegas?
I use 3 different websites, on which so-called promo codes or promo links can be found. In other words, the current "special offers" or discounts/offers are listed here for each hotel.
These can either be booked via the given link, which means that the discount will be included immediately.
Or you can enter the mentioned promo code when booking directly on the hotel homepage.
The site that I think has the best deals is Booking.com. You can use this link to check the best suite prices:
Here I also found my suite. In contrast to the other sites, there are occasionally offers that are not listed elsewhere and for which you have to register (for free) to receive the promo code. But these so-called " unlisted offers " have it in itself.
Last time I looked for a cheap suite, I went through every eligible hotel on Booking.com and looked at the offers.
At the Monte Carlo Resort & Casino, which is located directly on the Strip, I found it. The discount was a so-called "unlisted offer", for which I had to register, as already mentioned.
Actually, I do not like that, but it was worth it.
The offer included a discount on the suites and a $ 70 credit to the on-site restaurant "The Pub".
The Diamond Suite I
booked through this offer cost only $ 295 for 2 nights, which is just under $ 150 / night. After we could eat even twice through the food voucher, the whole thing was, relatively speaking, but even cheaper. I think, much cheaper you can not get a 75m² suite in a 4 * hotel in Las Vegas.
If you are also satisfied with a normal hotel room, I recommend, in principle, the Flamingo Hotel & Casino, as this is the price/performance ratio in my opinion one of the best hotels and especially centrally located in the middle of the strip.
If you want a low budget, but still centrally located on the Strip, I can recommend the hotel "The Quad", which is located next to the Flamingo. This is probably the cheapest hotel, which is so central.
The 2 other pages with promo codes that I used in parallel are
Booked.net (in direct connection with all hotels belonging to total rewards) and
my-vegashotels.com (the site is not so nice by design)
When are the hotels generally the cheapest?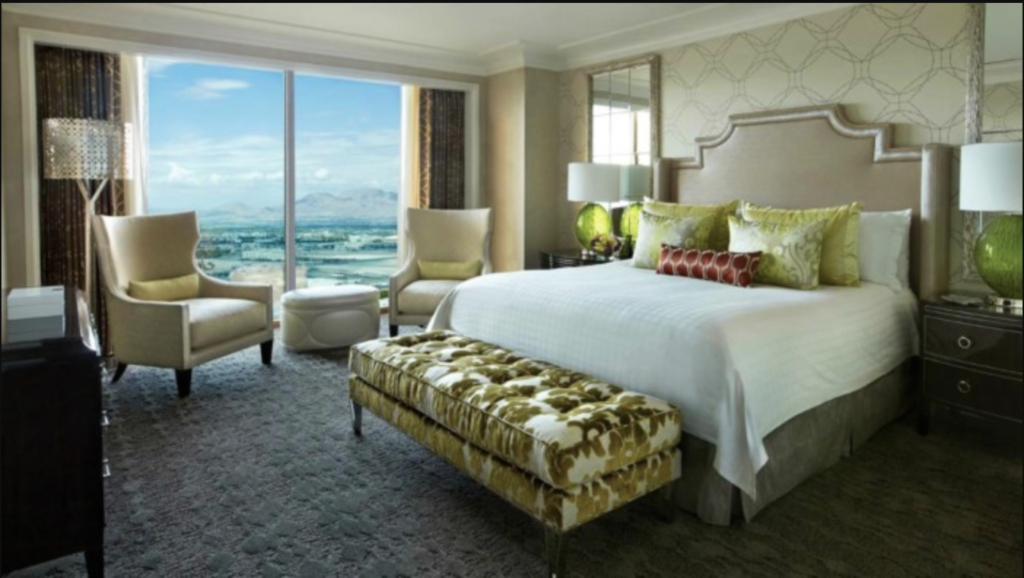 Of course, if you want to get a cheap suite or hotel room in Las Vegas, you'll also need to be wary of the room rates, which vary greatly depending on various factors.
Friday and Saturday are generally more expensive, usually, the rooms cost 1.5x-2x more than during the week.
If a (major) trade show or other major event is taking place in Las Vegas at the desired time, it will be hard to find budget rooms. The prices can sometimes be three times the usual tariff.
Even on important holidays or the New Year, there are no cheap rooms.
The season also plays a role. The high season is when it is not too hot, so in the spring.
Off-season, however, is from July to September, where it is in Las Vegas, although very hot (but I think it is well bearable), the room rates are also lower.
In summary, the best chance of finding cheap hotel rooms or suites in Las Vegas is in July / August, from Sunday to Thursday, when there is no trade show or major event at that time.
What else is there for ways to get hotel discounts?
Well, actually, there are many ways to get discounts or even free nights. However, this is not as easy as booking rooms at discounted rates online.
For example, there is the ominous $ 20 trick. In how far this still works I can not really judge.
At check-in at the front desk, the hotel clerk unobtrusively puts $ 20 on the counter and asks for an upgrade. If the hotelier on it, he can see if by chance a better room is available.
I have not tried it myself, but who wants to can try it.
The next option is for everyone who plans to play a lot in the casinos and not with dime amounts. For who wants to, can get a Players card and gets credited in slot games, poker, etc. points.
These can then someday, among other things, for free nights or room upgrades redeem.
In order to achieve enough points, you should already make more than $ 100 in sales, otherwise, nothing will get around.
Anyone who marries Las Vegas, by the way, usually gets an upgrade, usually a suite, if you ask nicely at the reception and tell about it. At least that's what I heard.
Well, I think these were a few suggestions to help you find a cheap room or even an affordable suite in Las Vegas.
Las Vegas Suites list
Cheap Hotel Suites In Las vegas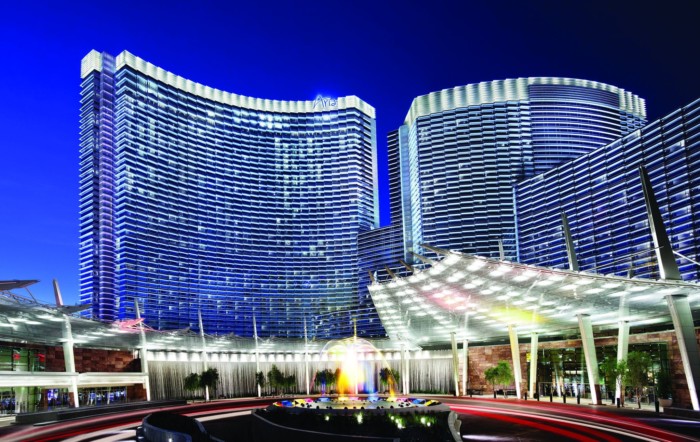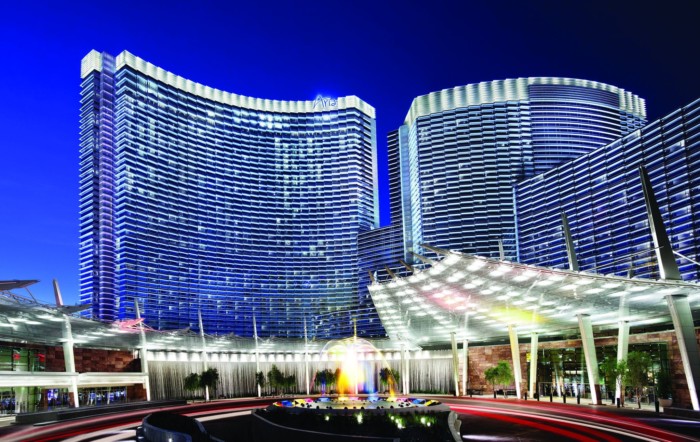 ARIA Resort & Casino Las Vegas
Starting At: $350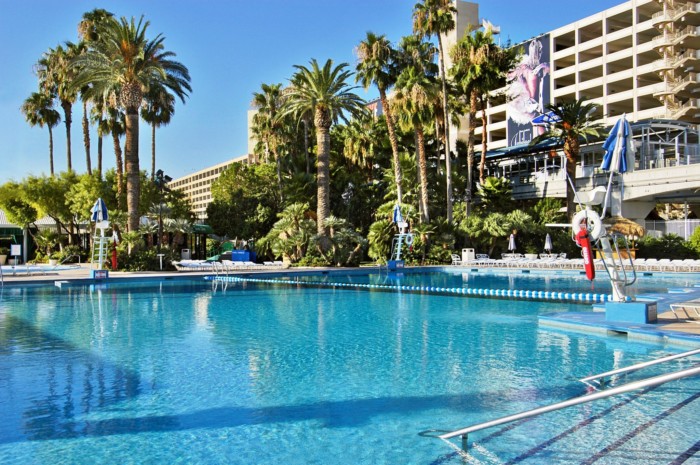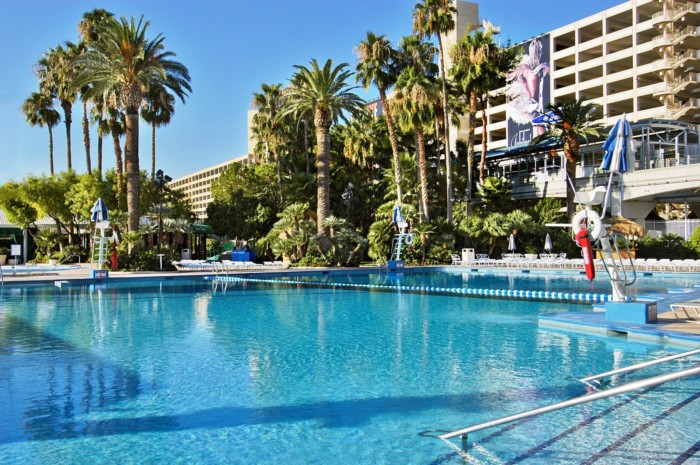 Starting At: $36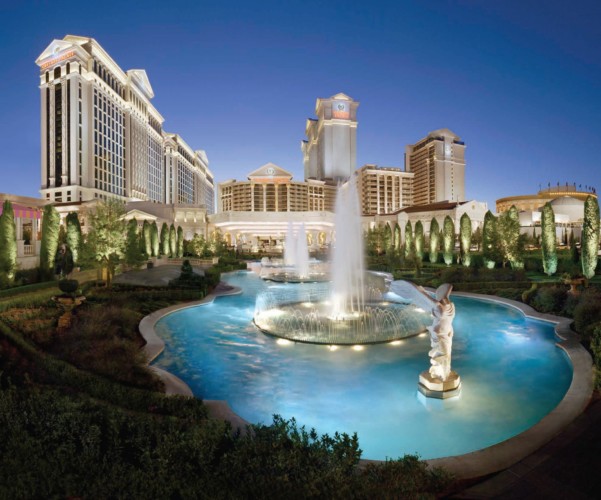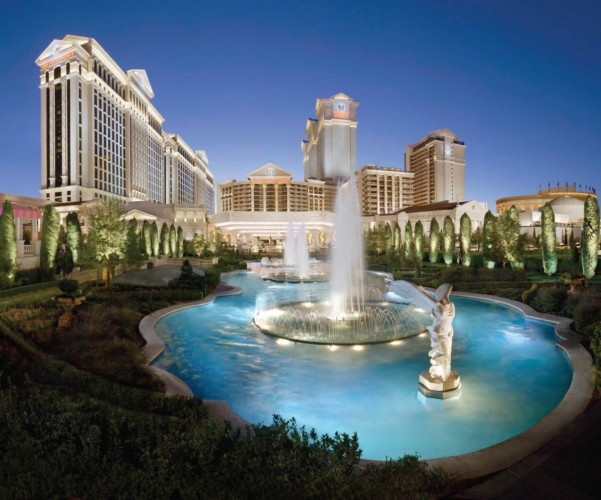 Starting At: $170
See Best Price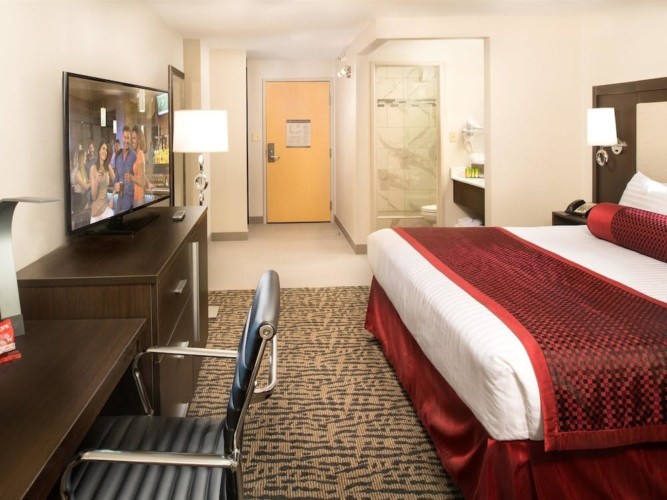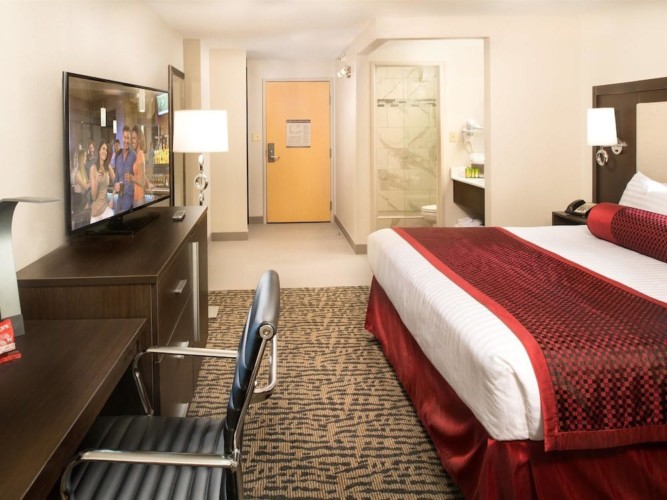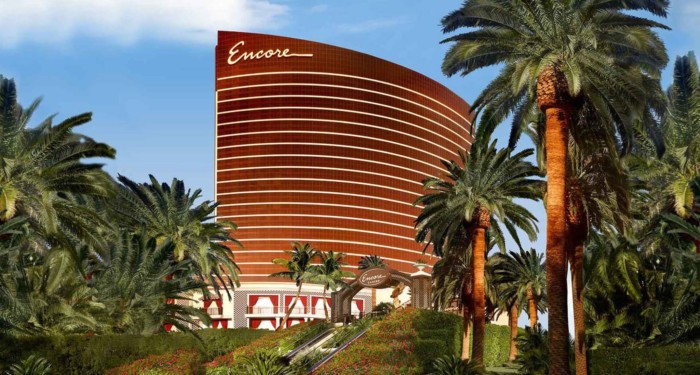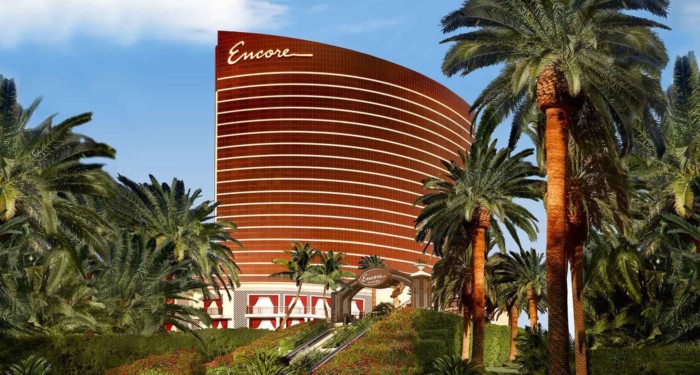 Starting At: $179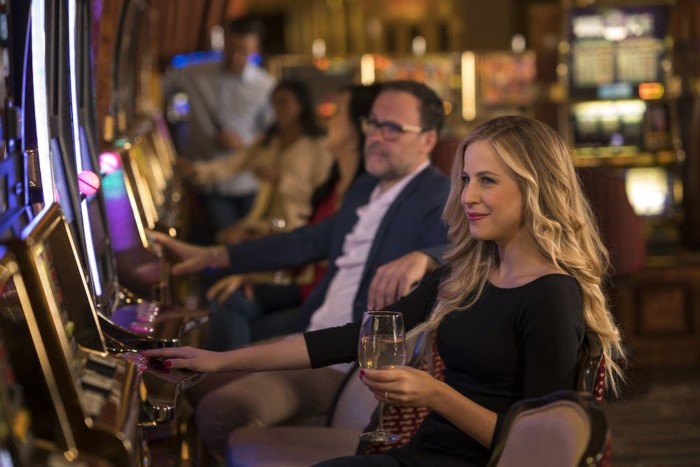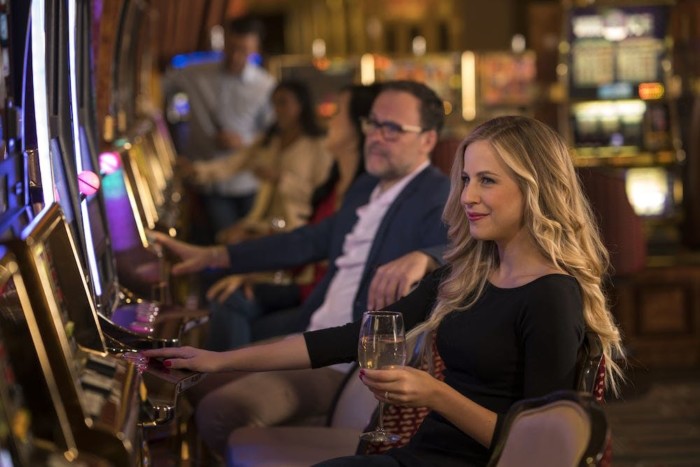 Golden Nugget Las Vegas Hotel & Casino
Starting At: $113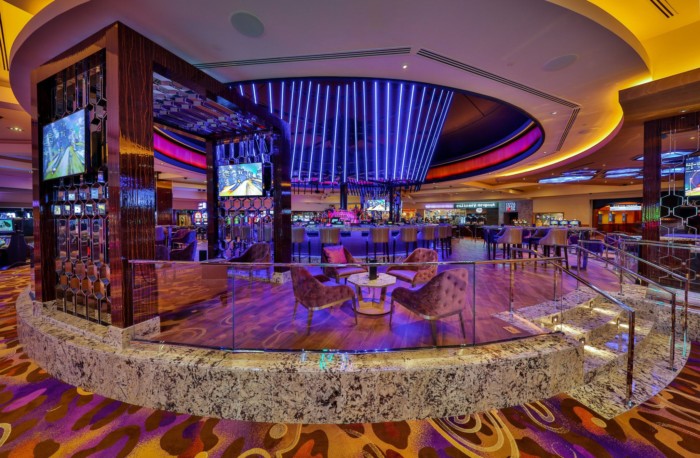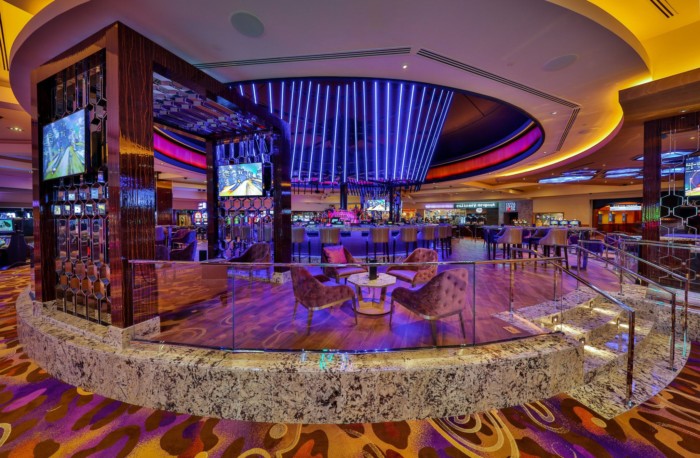 Starting At: $75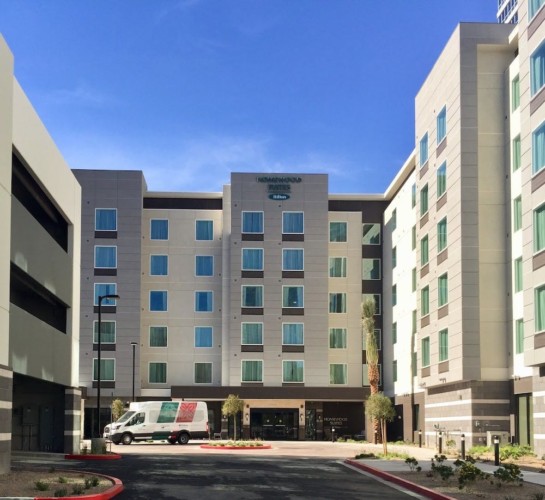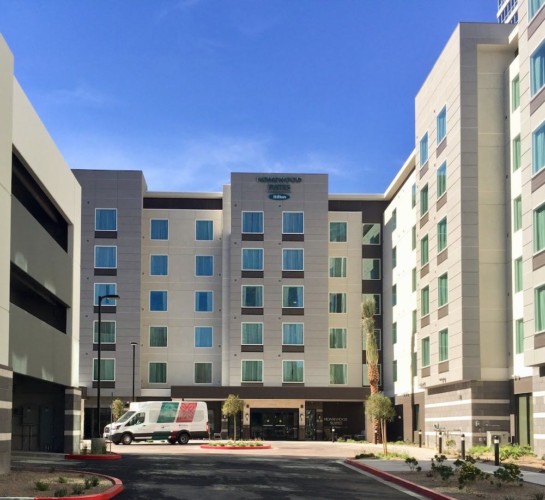 Homewood Suites by Hilton Las Vegas City Center
Starting At: $131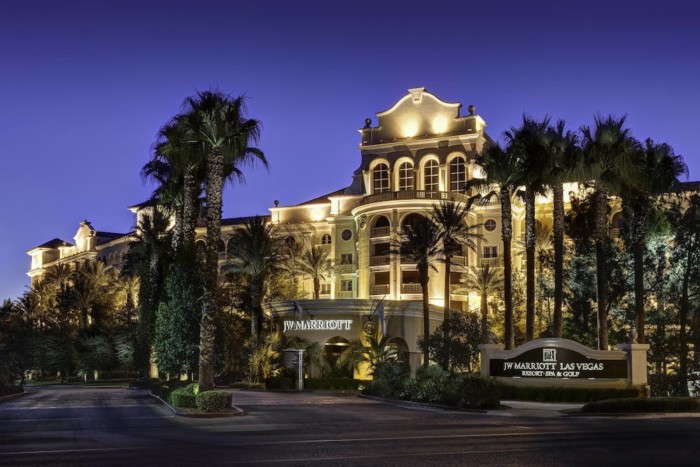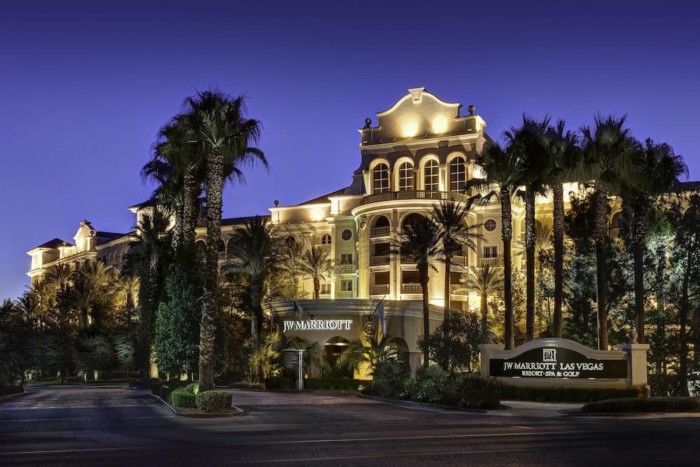 JW Marriott Las Vegas Resort & Spa
Starting At: $194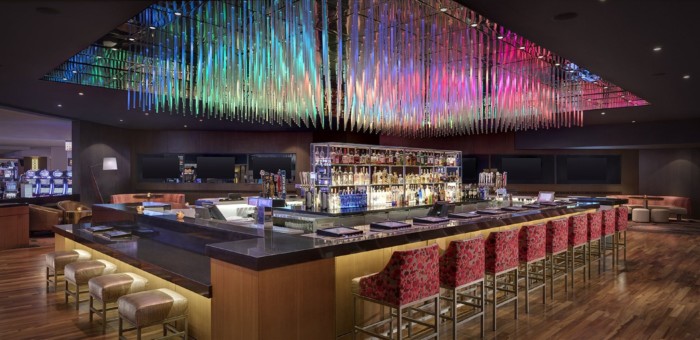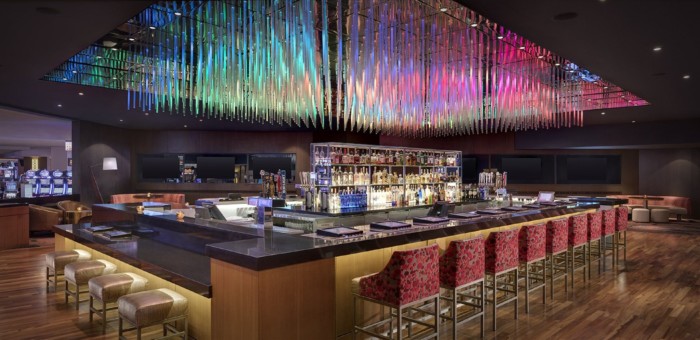 Starting At: $84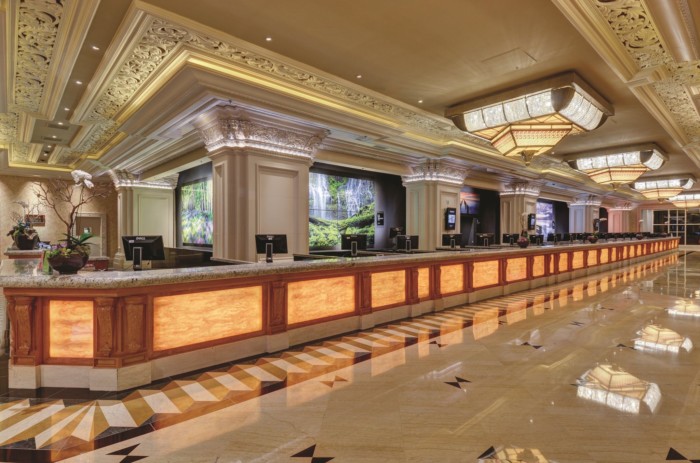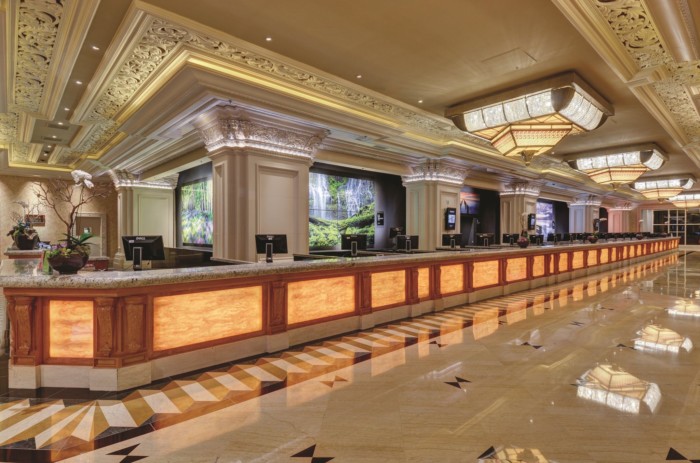 Mandalay Bay Resort and Casino
Starting At: $148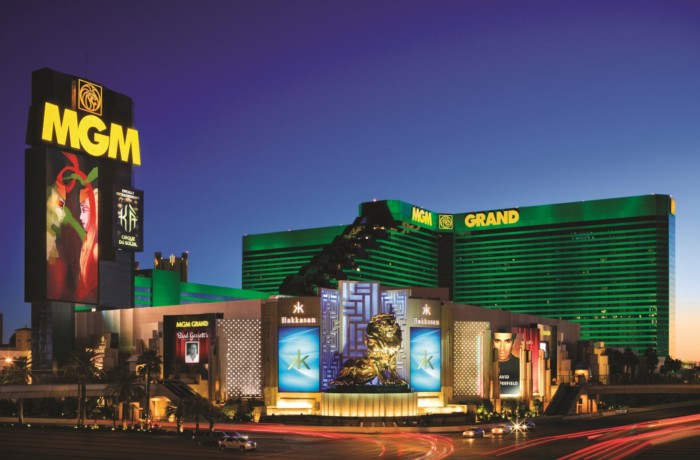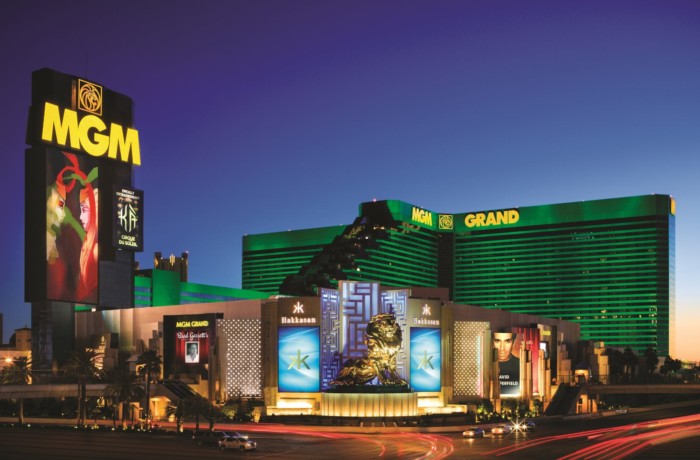 Starting At: $135
Affordable Penthouses Las Vegas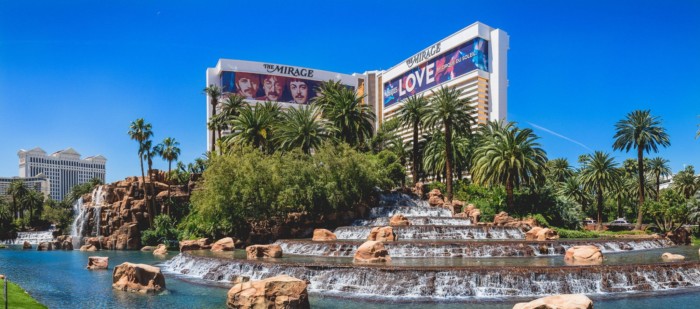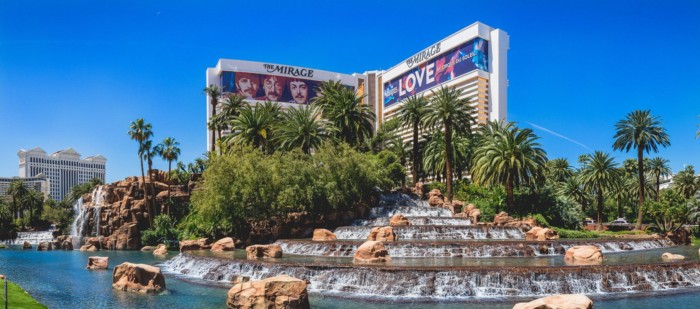 Starting At: $204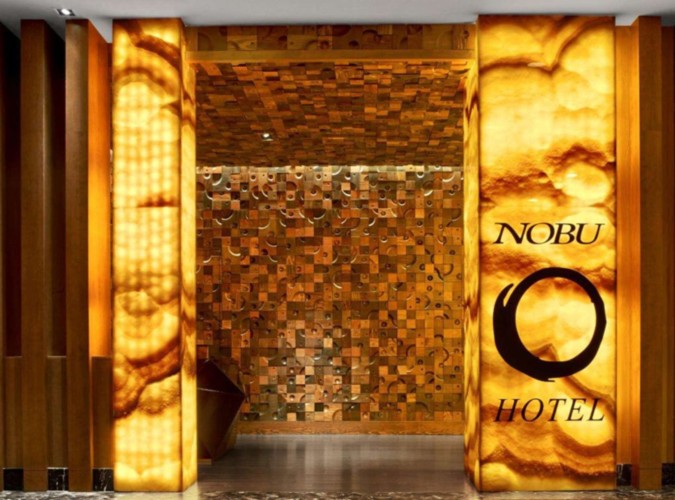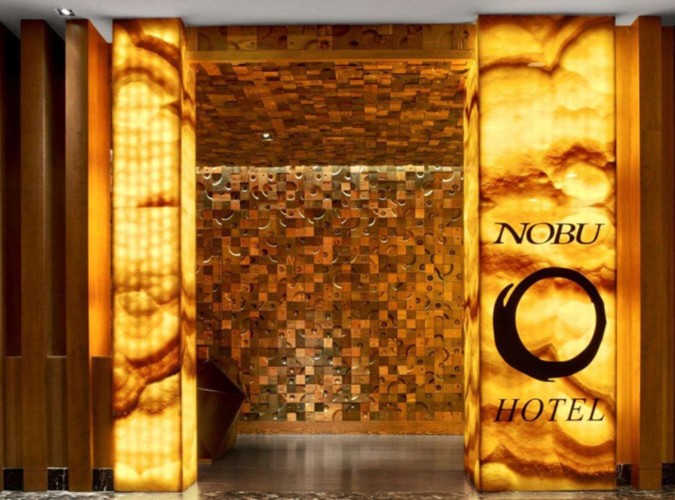 Nobu Hotel at Caesars Palace
Starting At: $660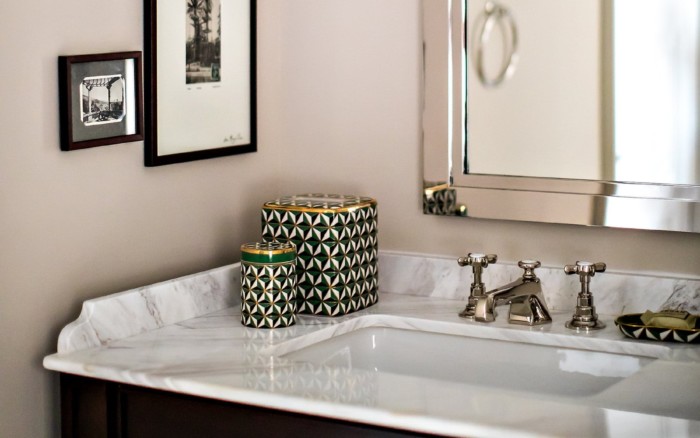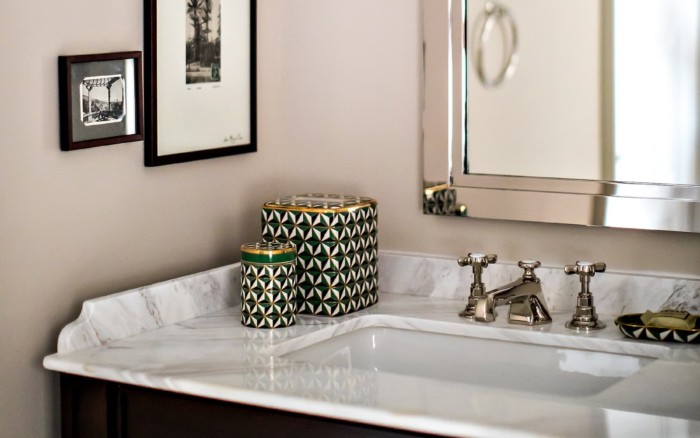 NoMad Las Vegas
Starting At: $229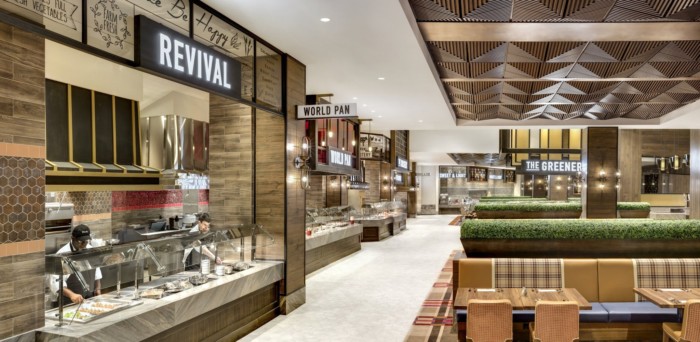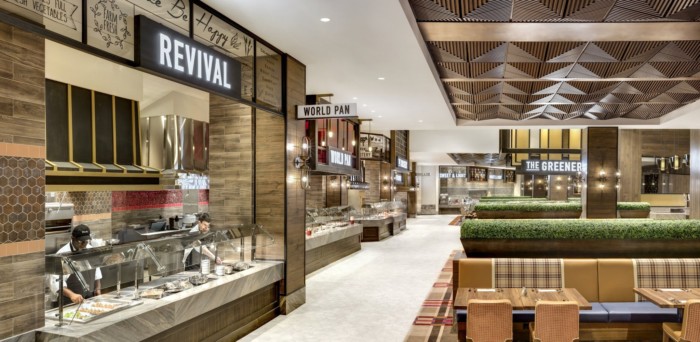 Palms Place Hotel and Spa at the Palms Las Vegas
Starting At: $89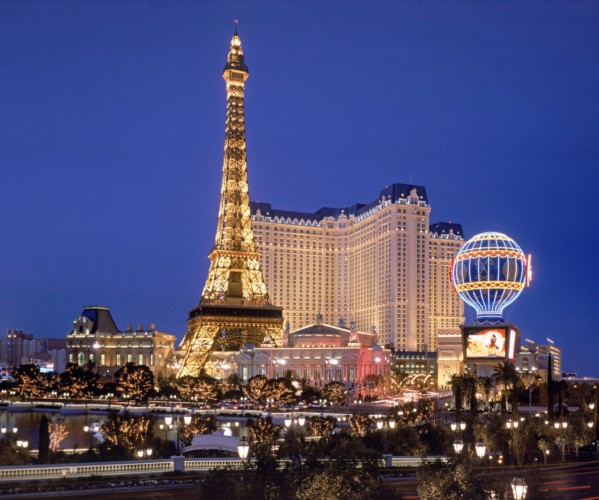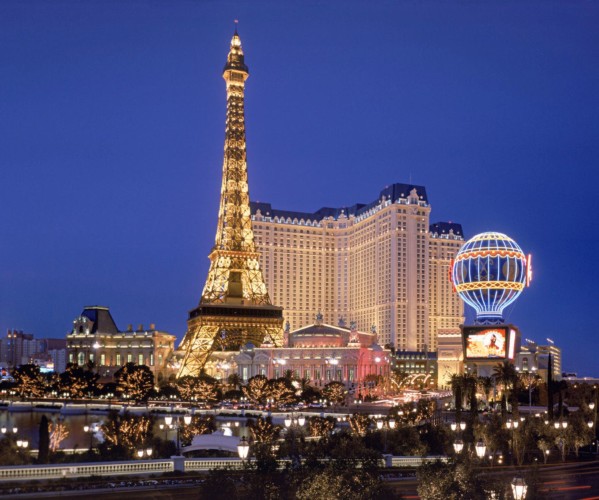 Starting At: $109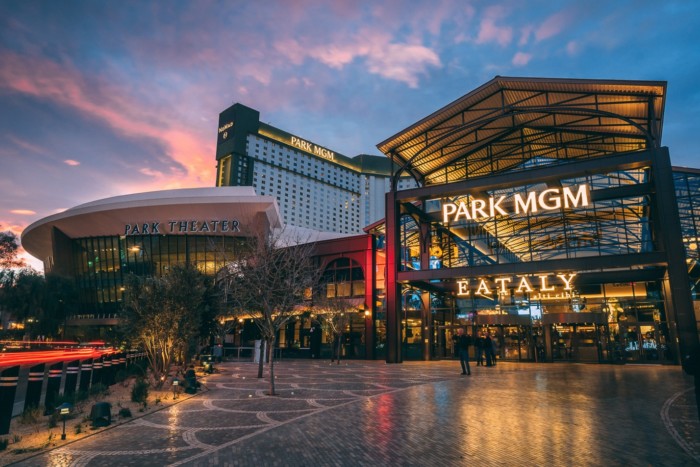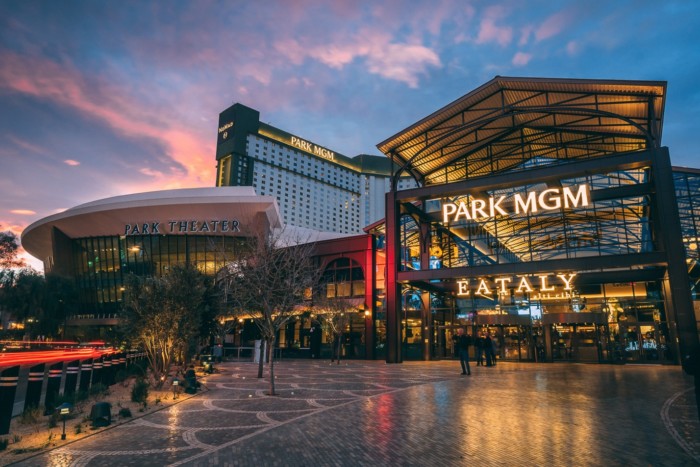 Starting At: $154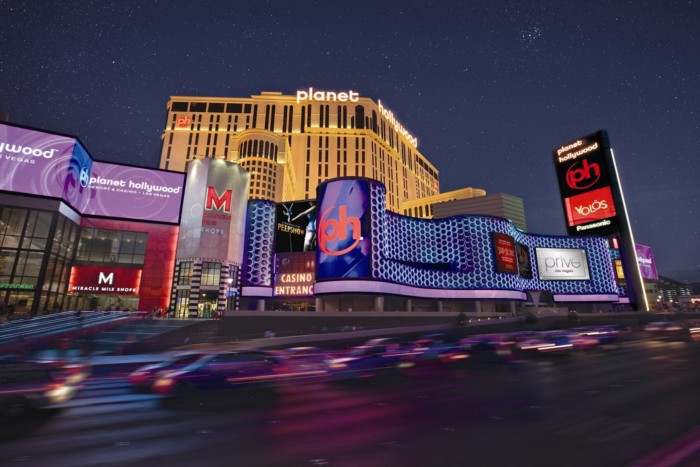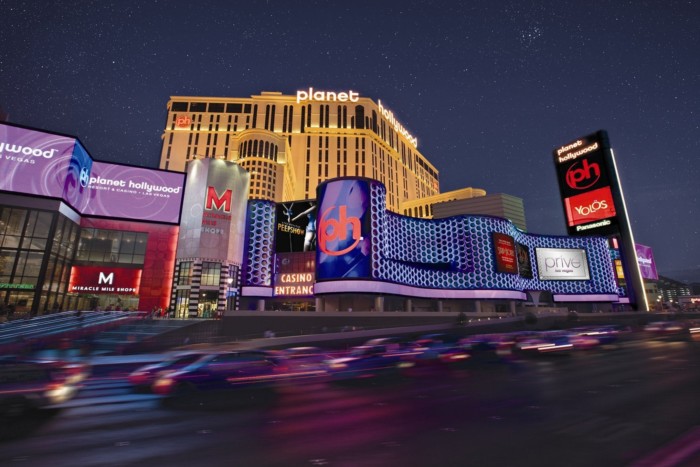 Planet Hollywood Resort & Casino
Starting At: $191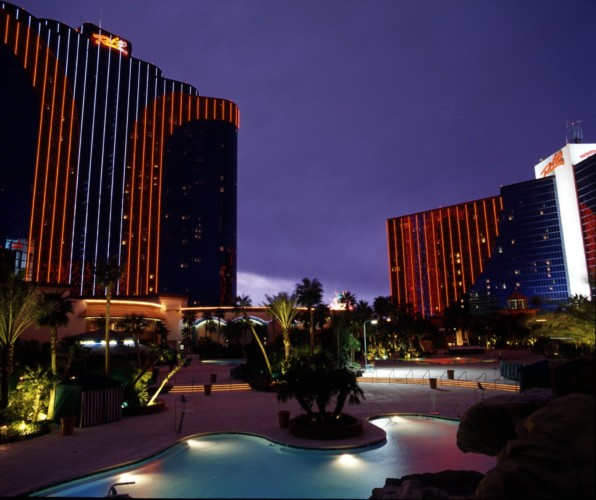 Cheap Suites In Las Vegas Strip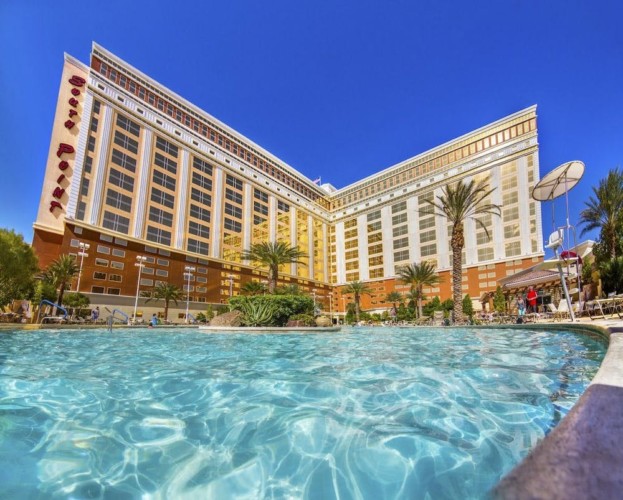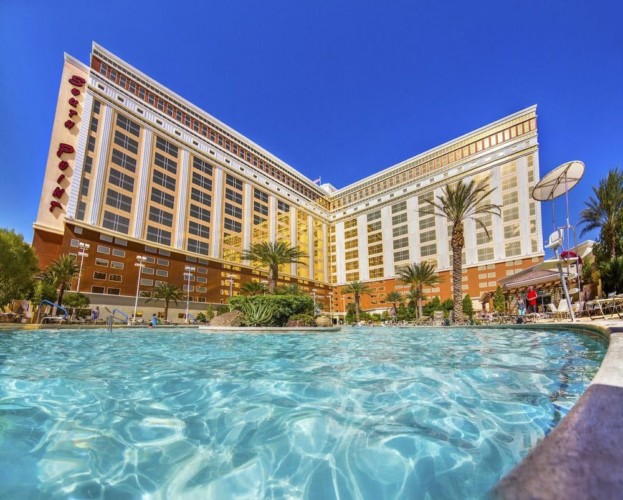 South Point Hotel, Casino, and Spa
Starting At: $135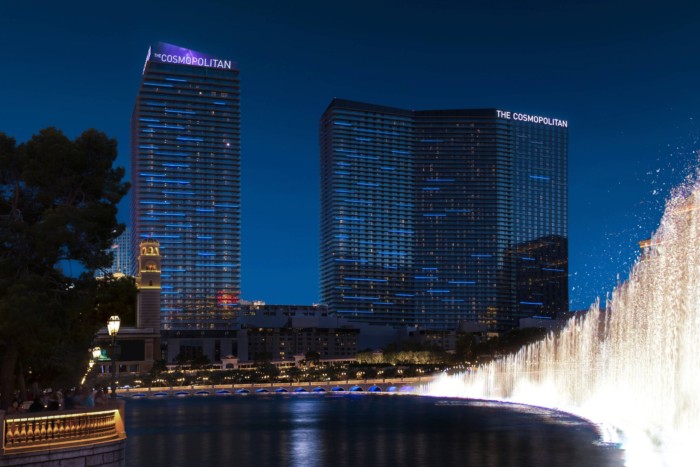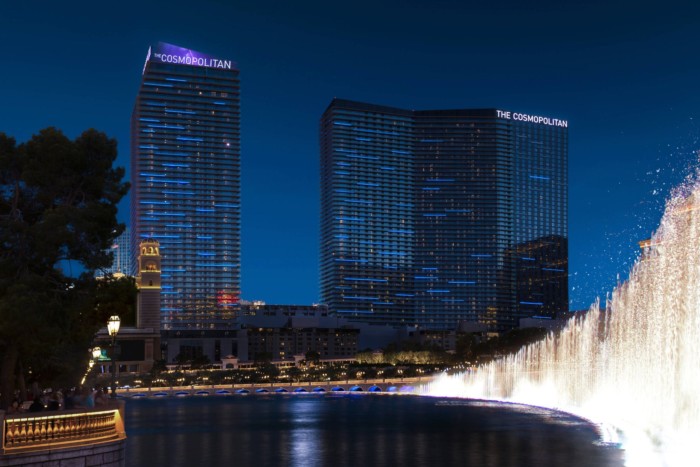 Starting At: $250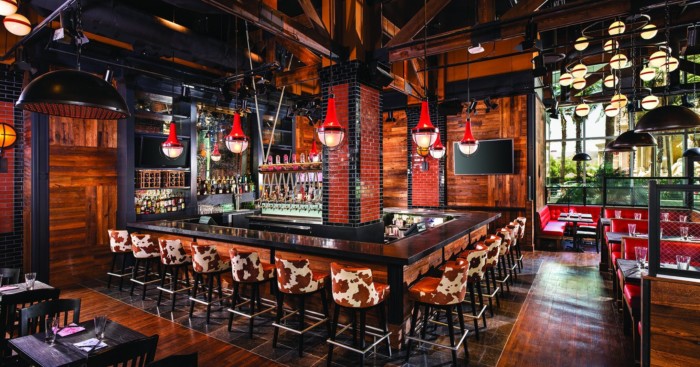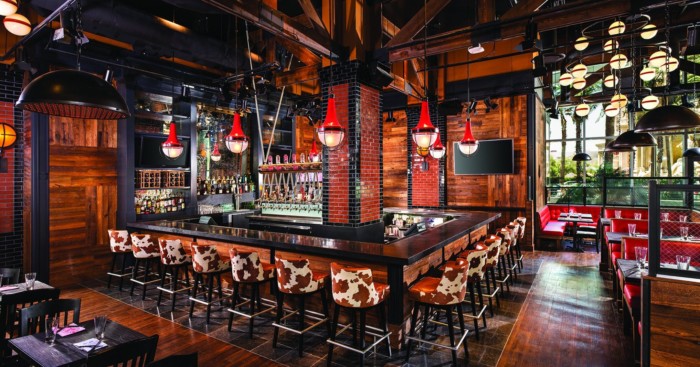 Starting At: $148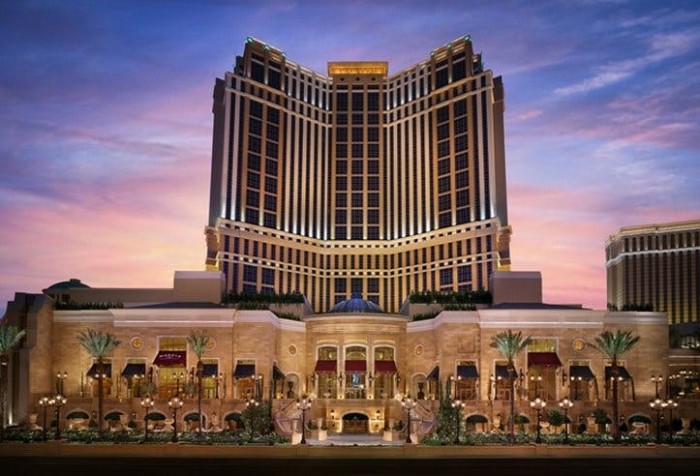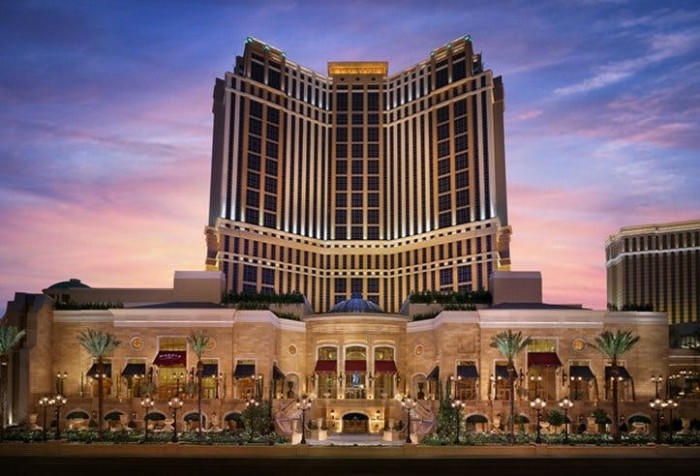 The Palazzo Resort Hotel & Casino
Starting At: $127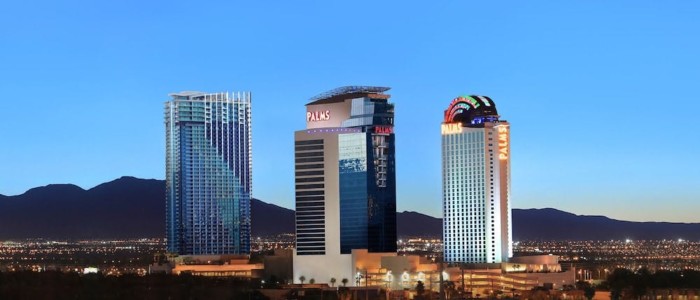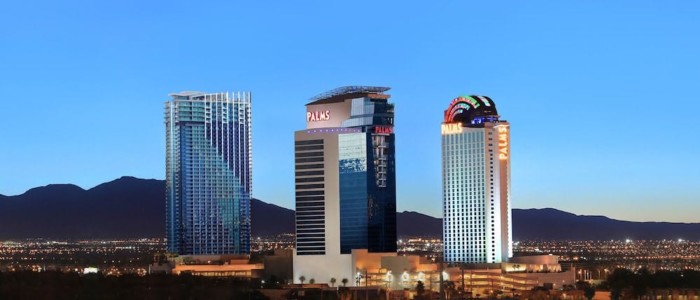 Starting At: $112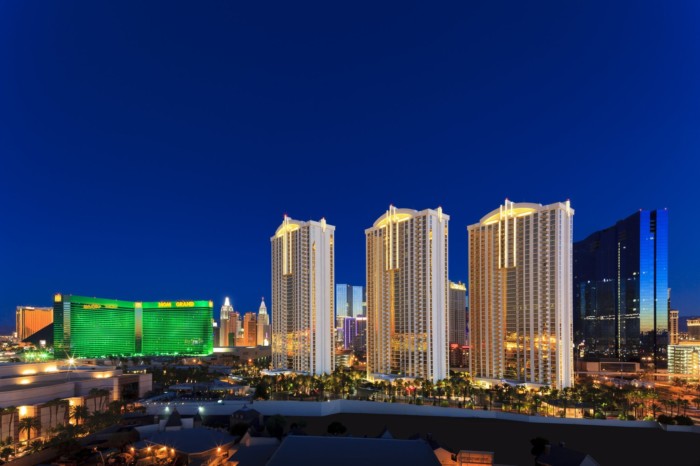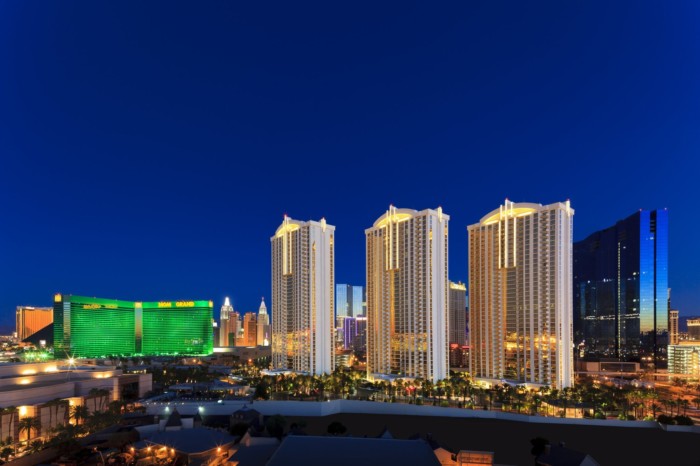 Starting At: $89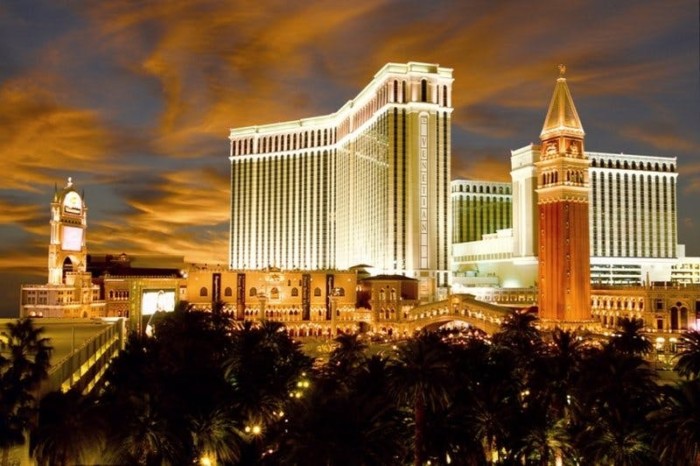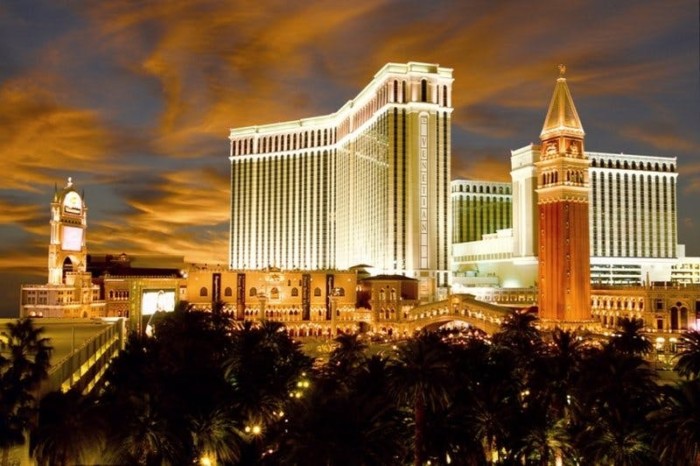 The Venetian Resort Hotel & Casino
Starting At: $127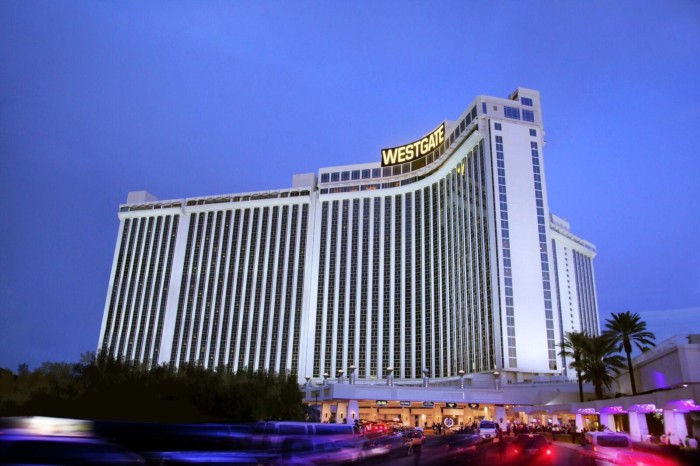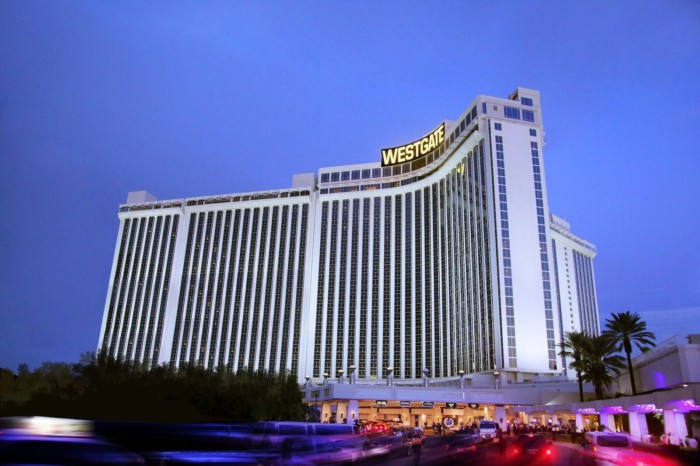 Starting At: $289
Las Vegas Hotel Suites deals
The Cosmopolitan of Las Vegas deals and discounts
Get 25% off your stay at The Cosmopolitan of Las Vegas for a Minimum 2 – 3-night stay( required). Valid for travel September 6 – January 4, 2021
$150 credit for restaurants and lounges at The Cosmopolitan Vegas If you will stay for 3 nights. Valid for travel now – July 31, 2021.
20% off your stay when you book 2 nights or more at least 60 days in advance. Valid for travel now – April 30, 2021
25% OFF on 30-day advance purchase at The Venetian and The Palazzo
Valid on bookings made between Mar 19 – Dec 5, 2019, for stays between Apr 10 – Dec 25, 2019. No minimum LOS requirement
15% OFF at The Venetian and The Palazzo
Valid on bookings made between Mar 13 – Dec 31, 2019, for stays till Sep 31, 2020. No minimum LOS requirement.
40% off at Park MGM
Valid on bookings made between Apr 20 – Sep 30, 2020, for stays till Jan 31, 2019.
30% off at Luxor
Valid on bookings made till Dec 31, 2019 for stays till May 31, 2020.