•WYNN LAS VEGAS•
On 28 April 2005, his wife's birthday, Steve Wynn opened the world's most expensive hotel to date. With construction costs of around 2.7 billion US dollars (2.1 billion euros), the real estate tycoon entered new dimensions. Allegedly, however, this superlative was only of short duration and was surpassed by the Emirates Palace Hotel in Abu Dhabi with construction costs of three billion dollars. At the turn of the millennium, Wynn, who at that time was suffering financially, began planning and bought the renowned but in need of renovation Hotel Desert Inn. It took almost three years until in the spring of 2005 the curved letters Wynn, based on the signature of the client, were emblazoned on the façade of the hotel.
With 2,716 rooms, Wynn is well behind the largest hotels in Las Vegas, the MGM (5,000 rooms), the Bellagio (almost 4,000) or the Luxor (4,400). The goal was to create a hotel that is unparalleled in luxury. You can book units with 58 m² to suites of 650 m² as well as Ferrari or Maserati from our own fleet.
With its 50 floors, Wynn is currently the fourth highest hotel in Las Vegas (2017). The property comprises a 10,200 m² casino, a 12,000 m² lake, 18 restaurants and bars, 26 shops on 7,000 m², an art gallery and two wedding chapels. There is also a 20,700 m² conference centre. It is the only hotel in Las Vegas that offers its guests an 18-hole golf course within the complex. Top chefs were hired especially for the restaurants. This golf course was closed in December 2017.
The art collection from Wynn's private collection includes works by Édouard Manet, Andy Warhol, Vincent van Gogh, Paul Cézanne, and Paul Gauguin as well as the masterpiece Pablo Picasso's – Le Rêve. Contrary to the trend of previous hotels on the Las Vegas Strip, the Wynn has no attractions that can be admired from the street to attract visitors. The main attraction is the "Lake of Dreams", an artificial lake on which images are projected.
Combining glamour with contemporary comfort, Wynn Las Vegas is an ideal and elegant base in the heart of Las Vegas. Located at the northern end of the world-famous Strip, hotel guests have easy access to the Fashion Show Mall, Sands Expo and Las Vegas Conference Center. The spacious rooms and suites have floor to ceiling glazing with superb views over the glittering desert city and are also tastefully furnished with European furniture, flat screens, large bathtubs and internet access. Wynn Las Vegas employs a number of world-class chefs who are responsible for the varied and creative dishes in its in-house restaurants. Other hotel facilities include a golf course designed by Tom Fazio, several swimming pools, a spa, a shopping arcade and, of course, a casino.
7 suites at the Wynn Las Vegas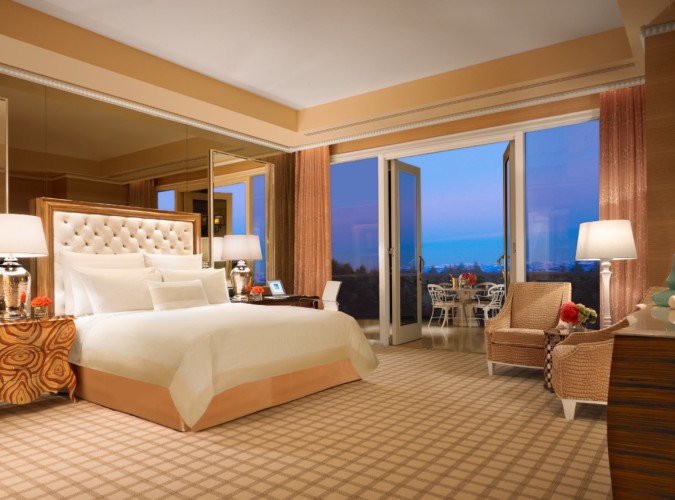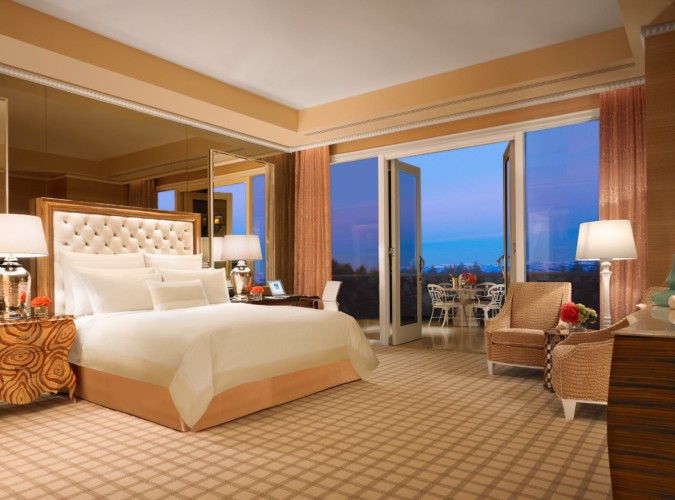 Two-Bedroom Wynn Fairway Villa2 bedrooms, up to 4 guests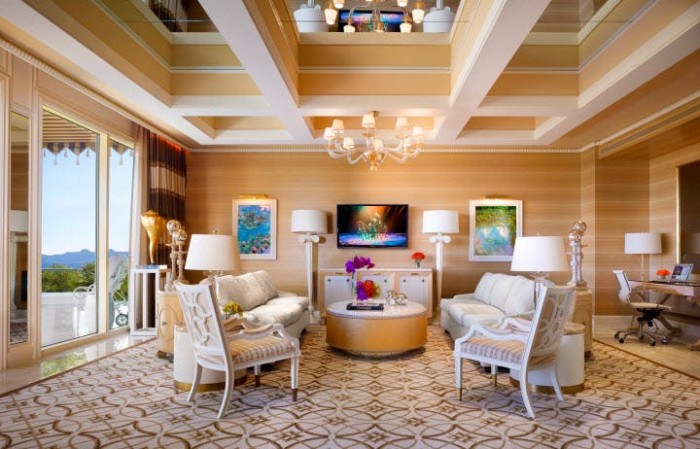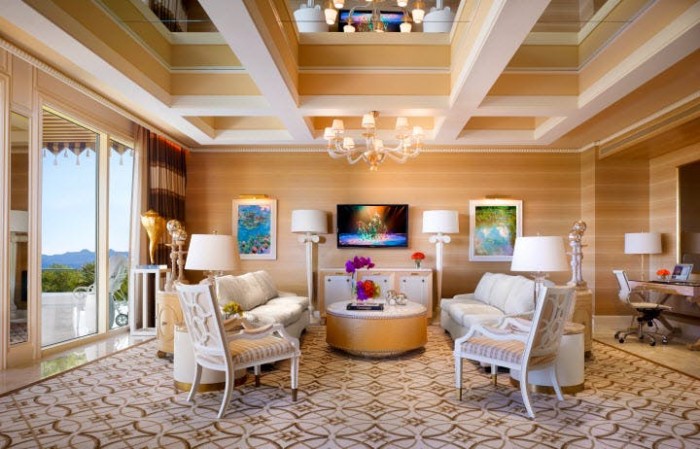 Wynn Fairway Villa1 bedroom, up to 2 guests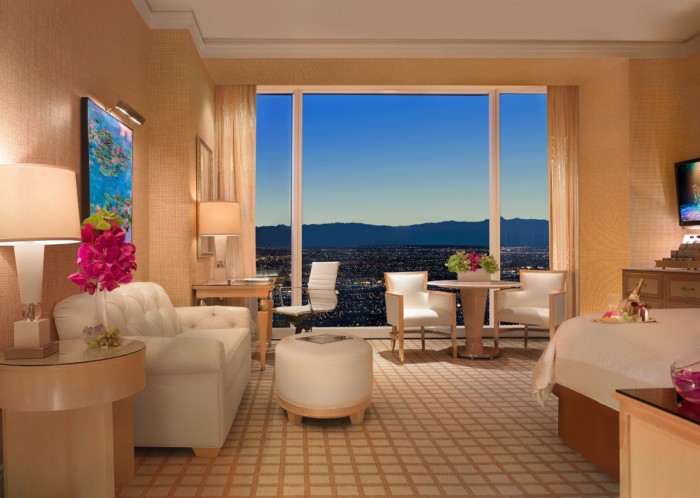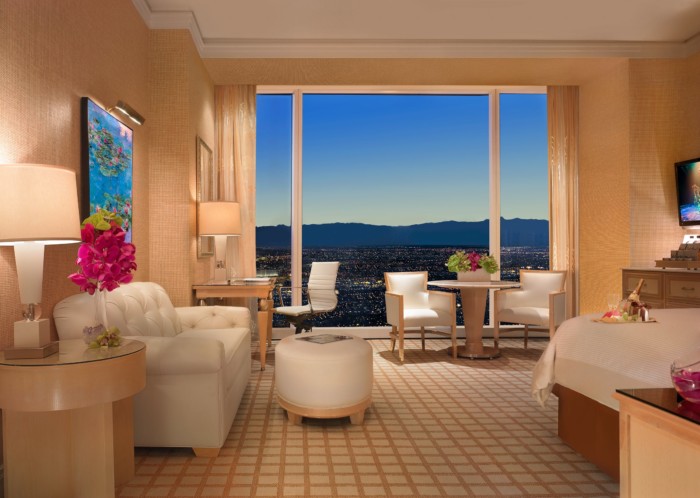 Wynn Tower Suite King1 bedroom, up to 2 guests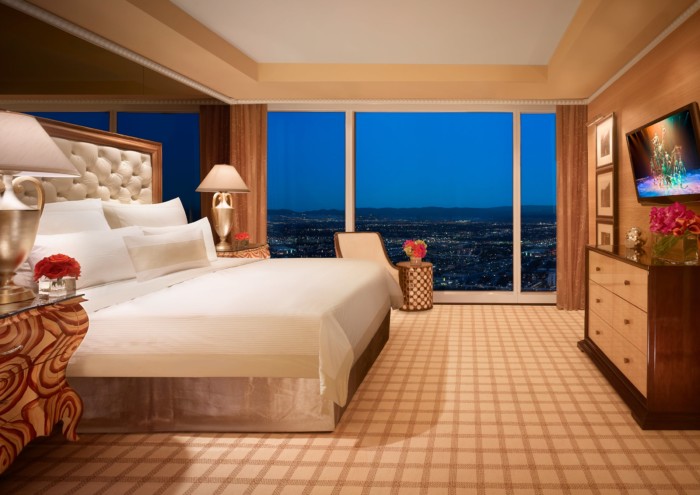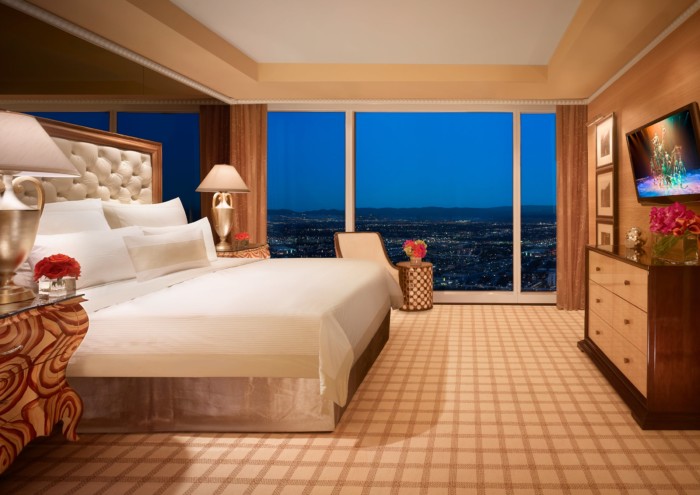 Wynn Tower Suite Parlor1 bedroom, up to 4 guests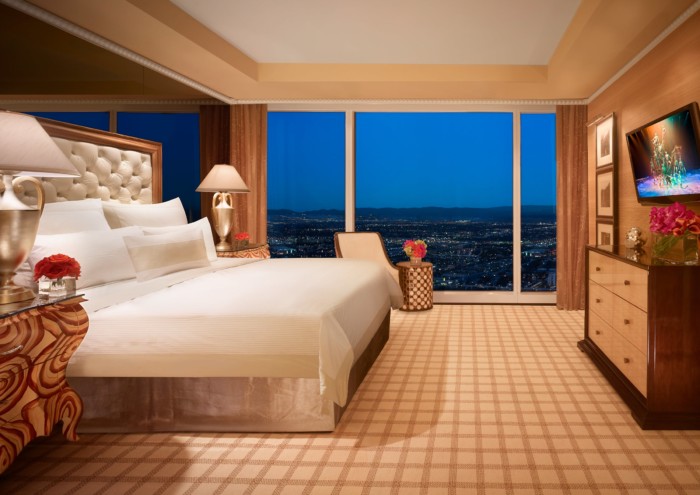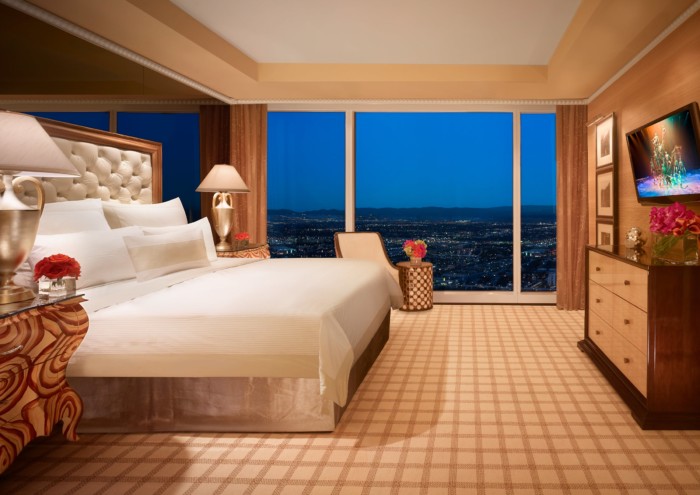 Wynn Tower Suite Parlor + Wynn Tower Suite King2 bedrooms, up to 6 guests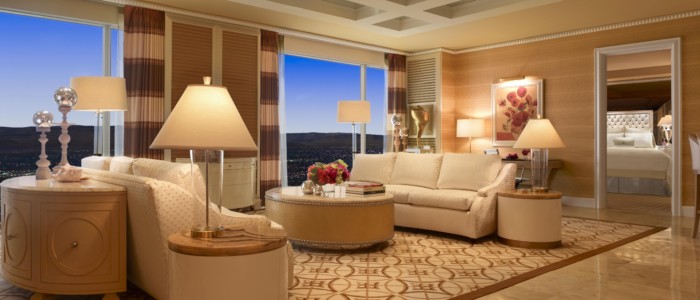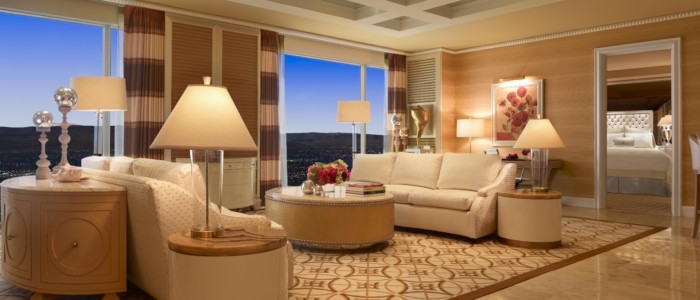 Wynn Tower Suite Salon1 bedroom, up to 4 guests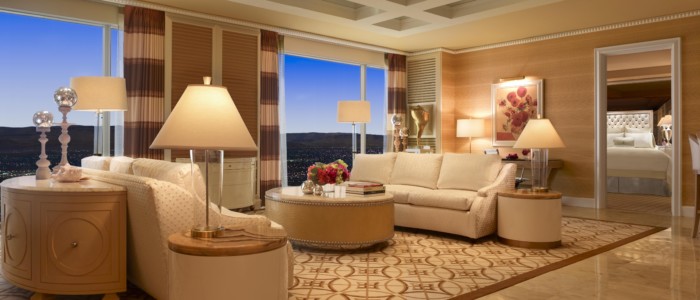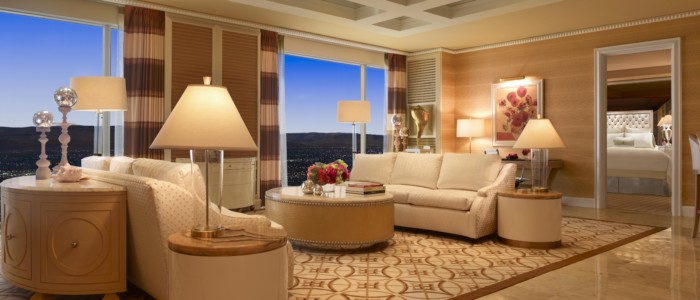 Wynn Tower Suite Salon + Wynn Tower Suite King2 bedrooms, up to 6 guests
Amenities at the Wynn Las Vegas
Complimentary self parking
20 restaurants
24-hour front desk
Business center
Casino
Complimentary valet parking
Concierge service
Conference space
Dry cleaning service on site
Express check-out
Fitness center
Five swimming pools
Full service spa and salon
Gift shops
Hotel transportation service
Meeting rooms
Multi-lingual staff
Nightclubs
Nightly entertainment
Poolside bars
Porter/bell service
Top-brand shopping on site
Wedding salons on site
Wi-Fi included in resort fee
15 images of the Wynn Las Vegas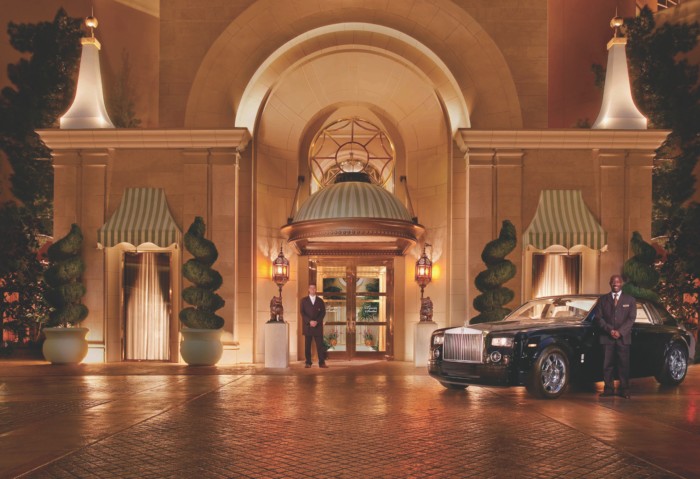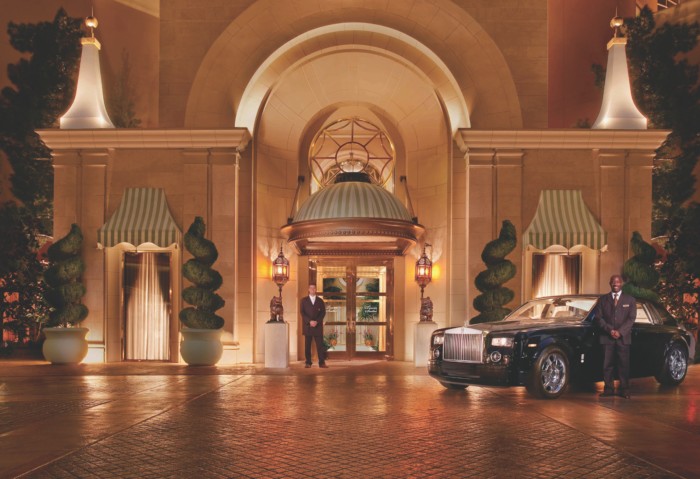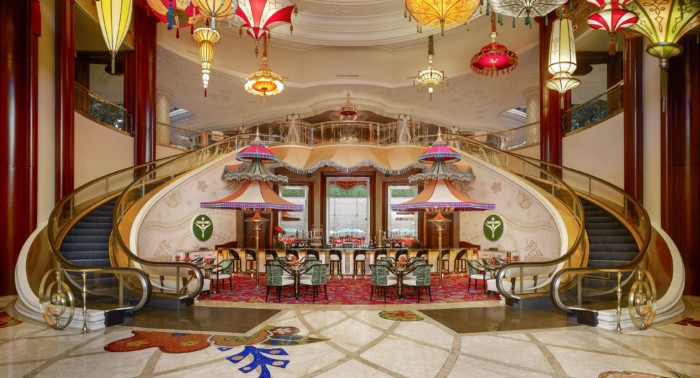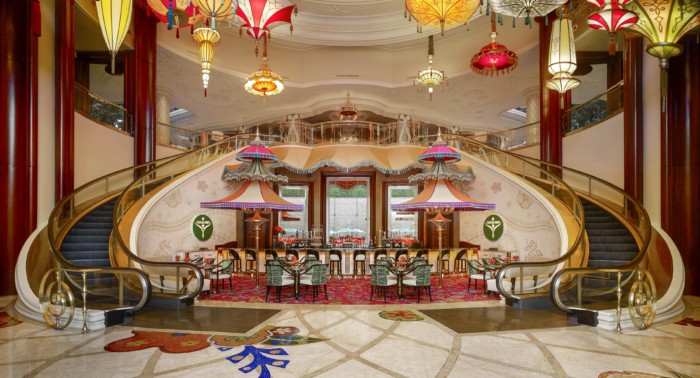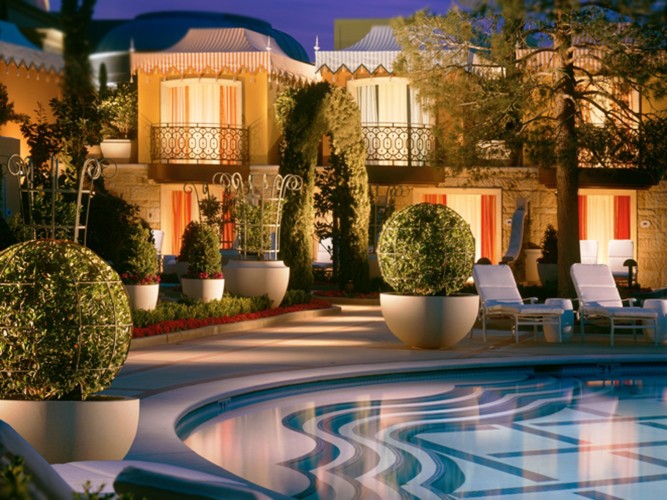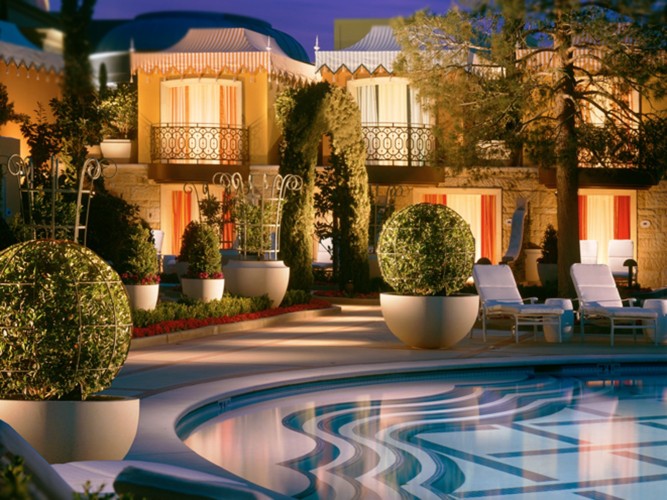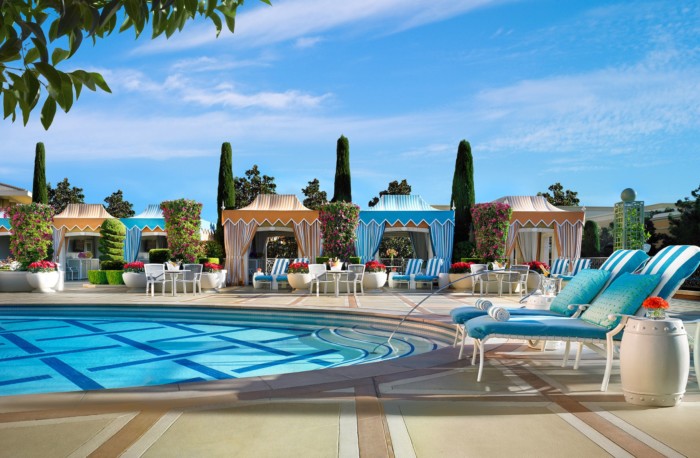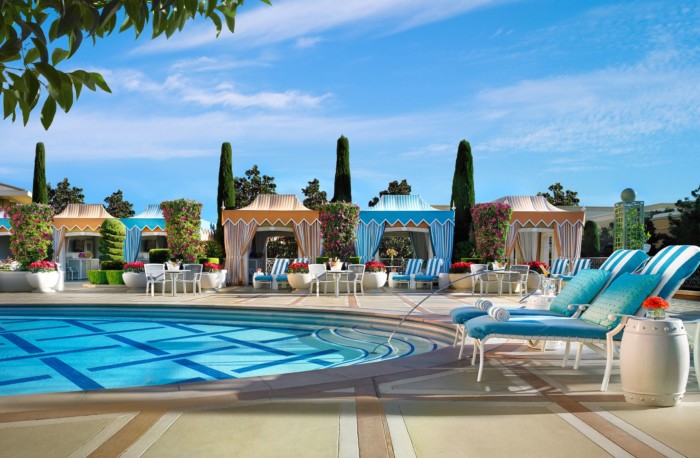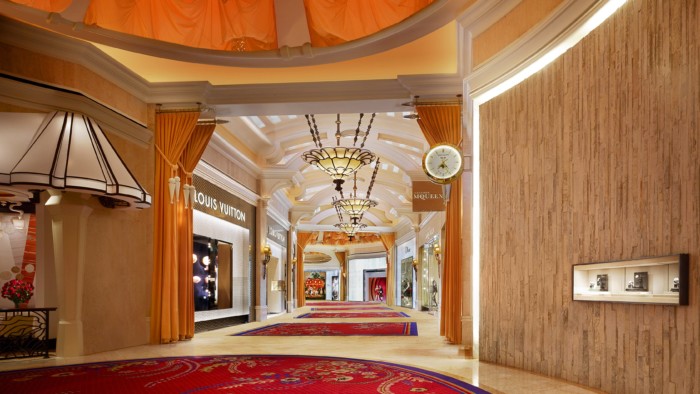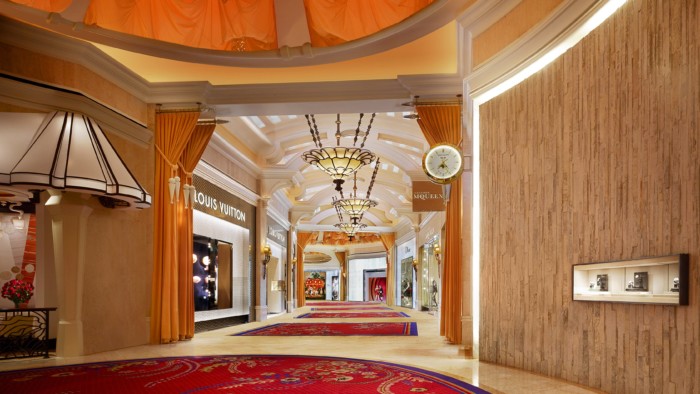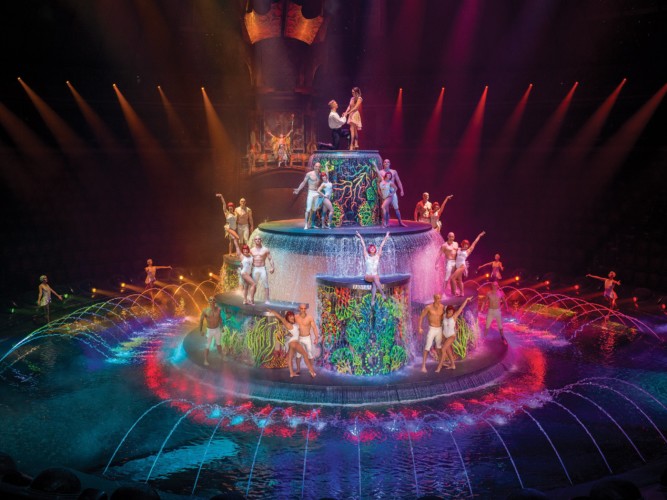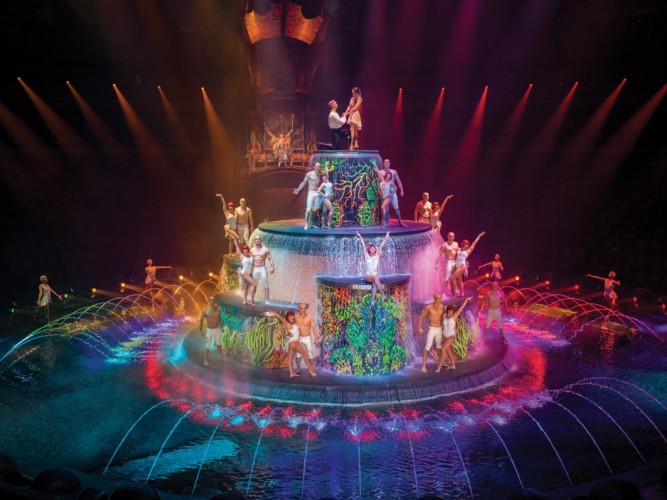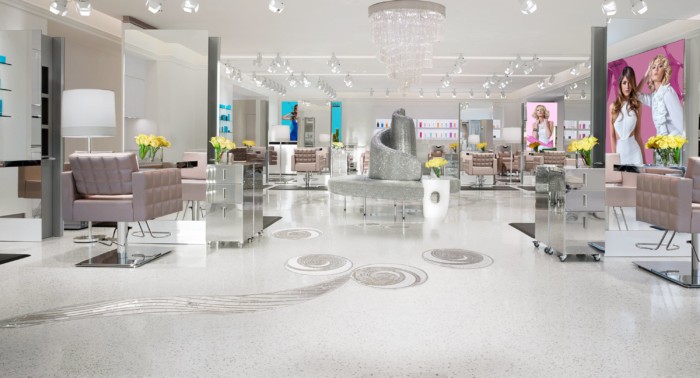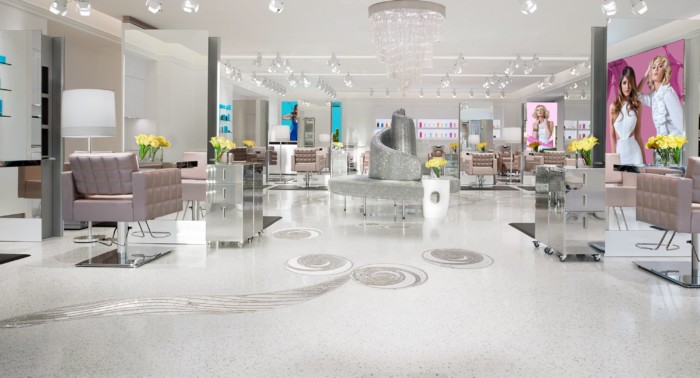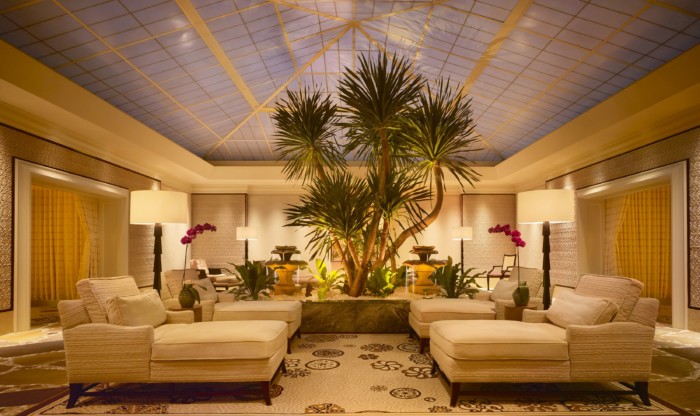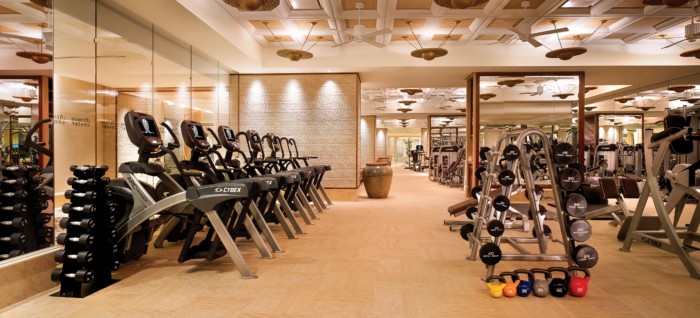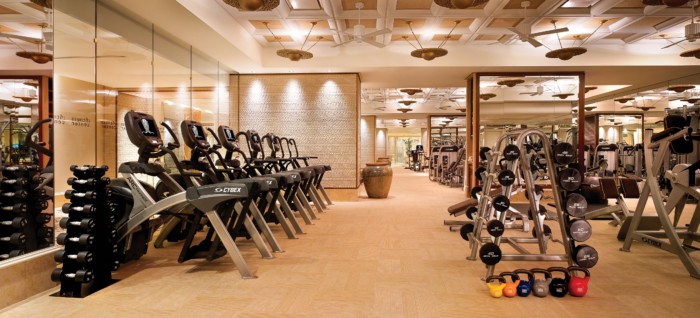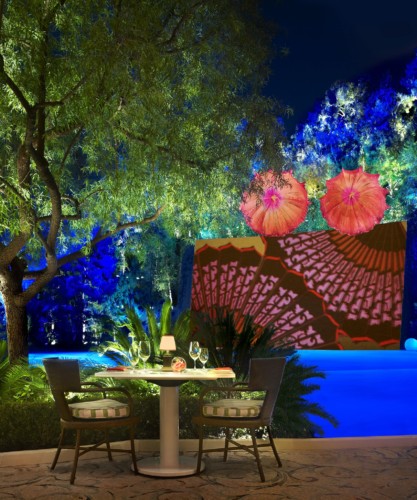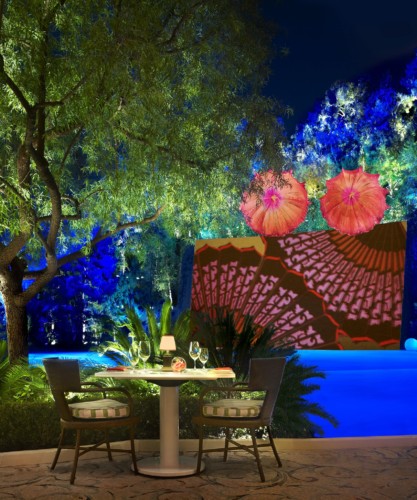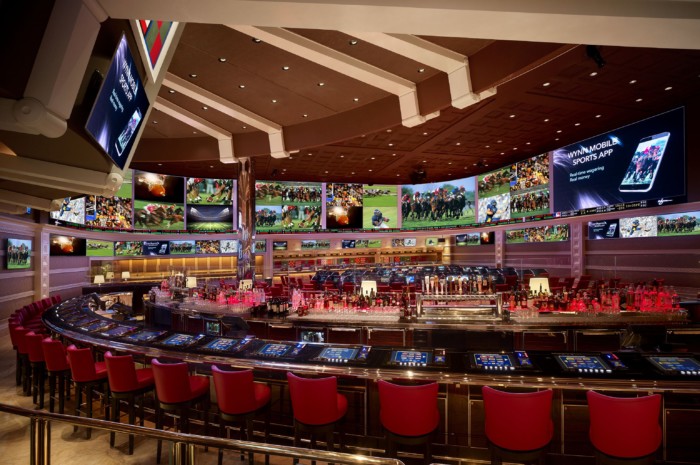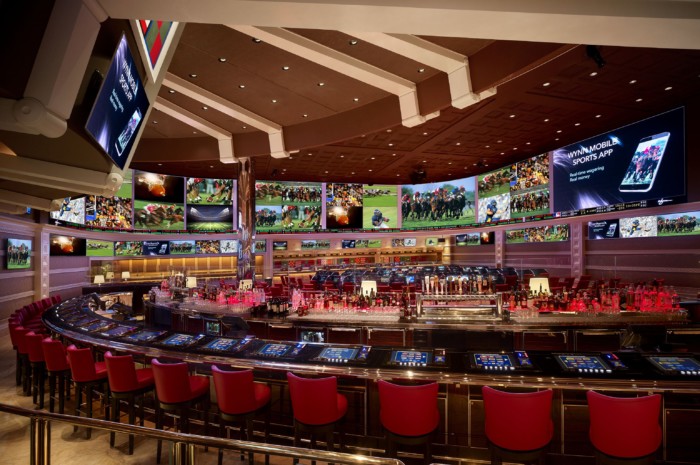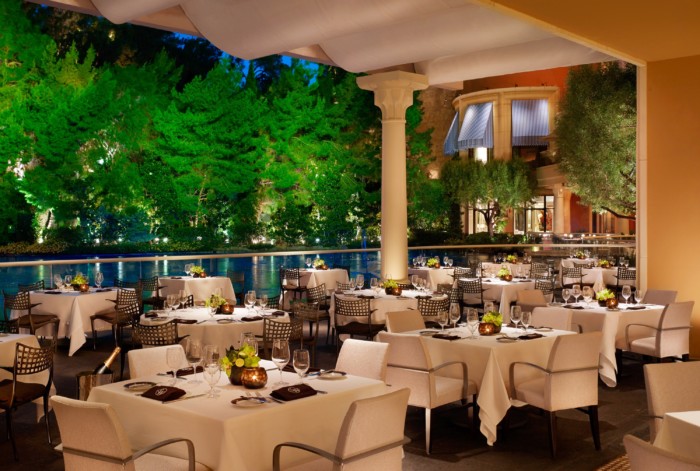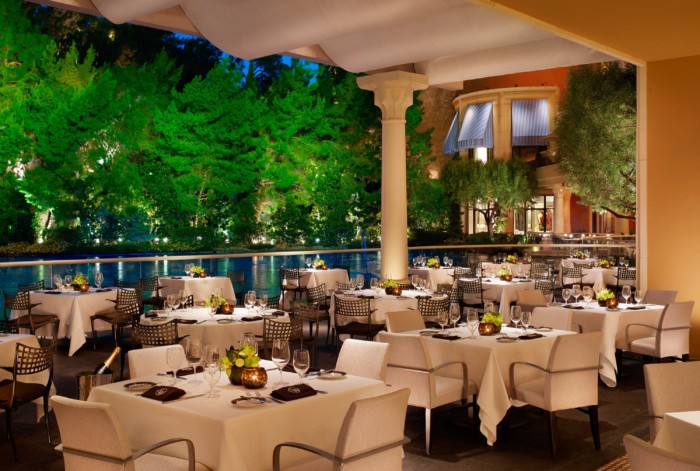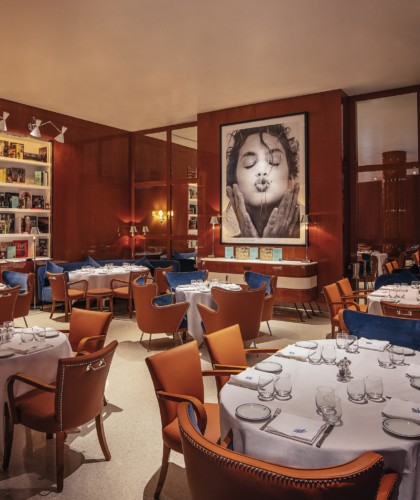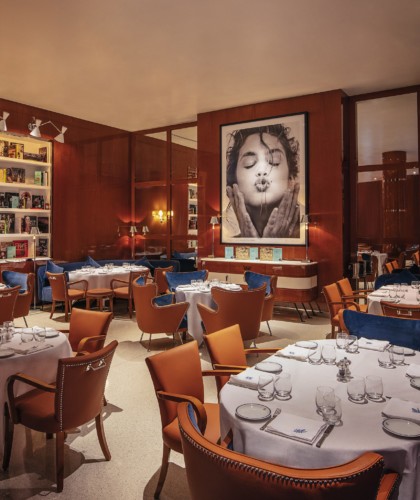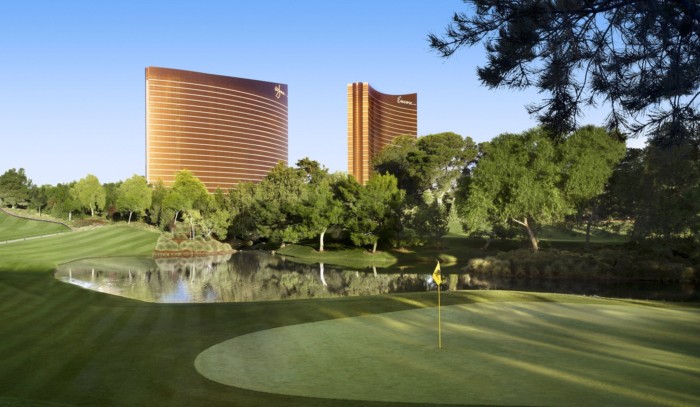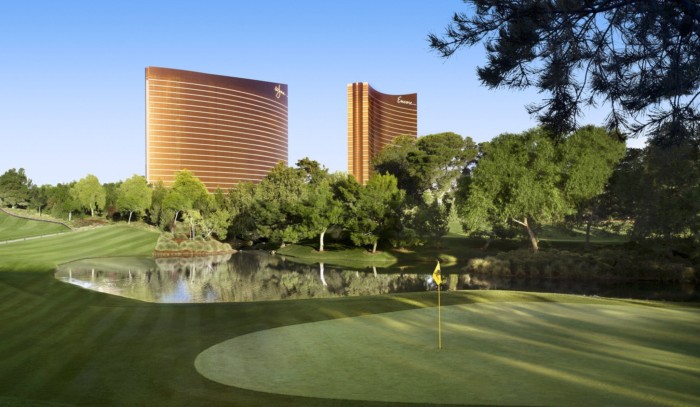 Wynn Las Vegas Location
3131 South Las Vegas Boulevard
Las Vegas, NV 89109 US